At least 4 killed as fishing boat runs aground
Share - WeChat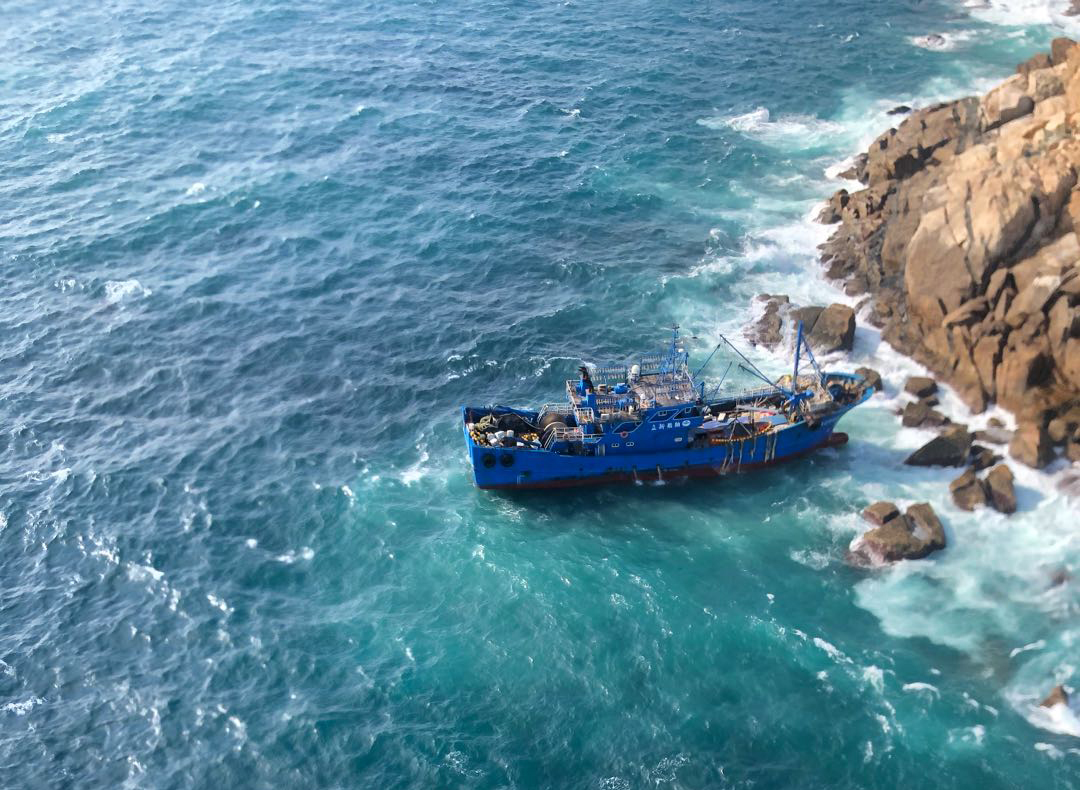 At least four people died at the scene when a fishing boat struck a rock in waters off Shantou, Guangdong province, early on Monday morning, the Fujian Maritime Safety Administration said in a statement.
Rescuers were searching for four other people who were missing in the accident after having successfully rescued six, the statement said.
In addition, special rescue vessels and a helicopter were sent to the scene to aid in the search.
The incident occurred at about 6 am when a fishing boat, Minhuiyu 01459, ran aground about 20 kilometers from Shantou's Nan'ao island.
The 14 crew members aboard had to abandon their vessel, the statement said.
The Guangdong Maritime Safety Administration organized a rescue effort upon receiving the report from Fujian.
As of noon Monday, rescue efforts were ongoing.