Africa steps up efforts toward economic recovery
Share - WeChat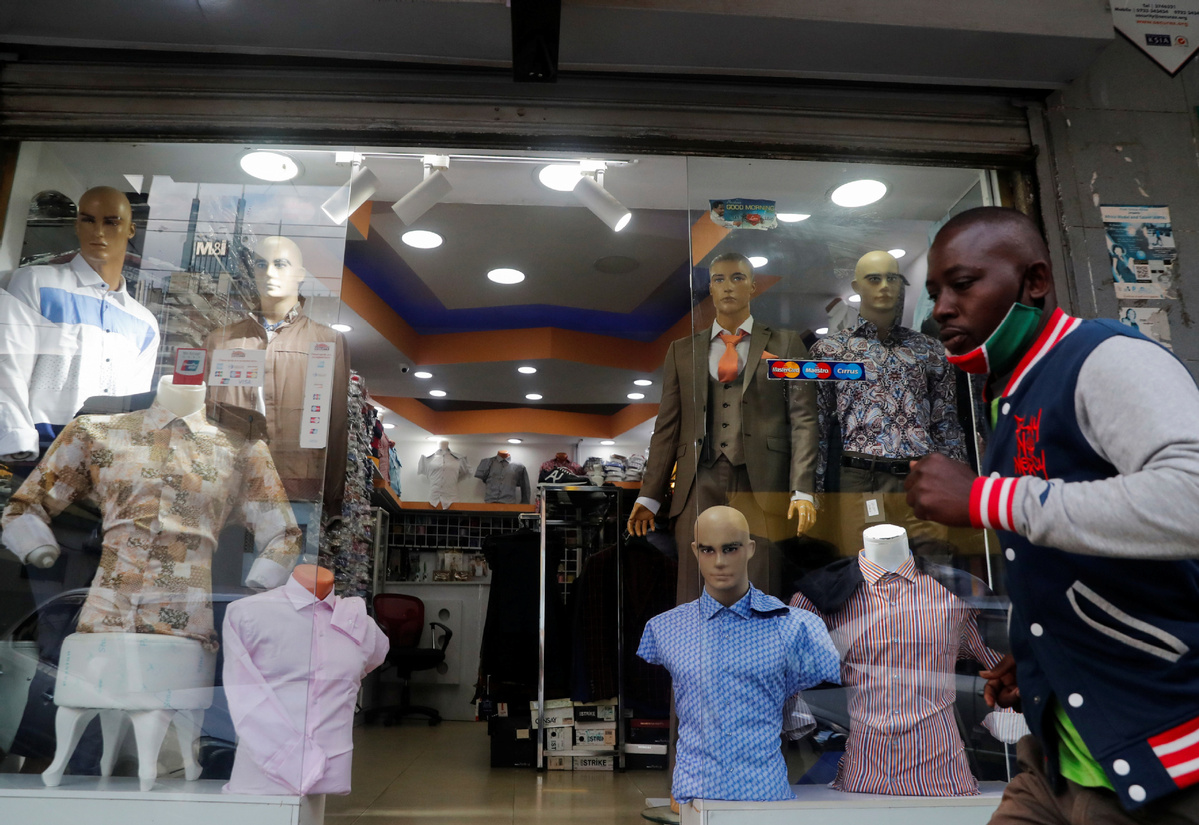 With several countries in Africa showing signs of flattening the coronavirus infection curve, efforts are now underway toward investment in various sectors both at national and continental levels to allow economic recovery.
According to Cyril Ramaphosa, the chairperson of the African Union and the president of South Africa, the AU is developing a comprehensive response to coronavirus, addressing the economic, social and environmental pillars of sustainable development.
"Working together as countries, as the international community and with our development partners, it is within our means to meet the aspirations of Agenda 2030," Ramaphosa said at the virtual high level meeting of the United Nations sustainable development goals moment on September17.
"It is within our means to eradicate poverty and inequality, bring about greater economic justice and conserve our natural world for future generations."
South Africa, the most affected country in Africa by the coronavirus in terms of infection caseload and deaths, has already bend the infection curve.
The development saw the country enforce level one lockdown on the midnight on Sunday, removing many of the remaining restrictions on economic activity.
This saw social, religious, political and other gatherings permitted, as long as the number of people does not exceed 50 percent of the normal capacity of a venue, up to a maximum of 250 people for indoor gatherings and 500 people for outdoor gatherings.
"Cabinet will build on this emerging common ground to finalize the country's economic reconstruction and recovery plan in the coming weeks," President Ramaphosa said while addressing the nation on Wednesday.
"The reconstruction and recovery plan that will be finalized will build on the $31 billion economic and social relief package we announced in April, which has provided vital support for households, companies and workers at a time of dire need."
Ramaphosa said more than 800,000 companies have benefited through the Unemployment Insurance Fund wage support scheme and through the grants and loans provided by various government departments and public entities.
He said the fund's benefit has been extended until the end of the national state of disaster on October 15, 2020, to ensure that those workers and companies whose income remains at risk can continue to be supported.
The country has adjusted the loan guarantee scheme to make it easier for companies of any size to access credit at low interest rates, with repayments delayed for as much as 12 months.
On Thursday, President Uhuru Kenyatta of Kenya launched $17.5 million school furniture project that will see Jua Kali artisans supply 650,000 locally assembled desks. The project is part of the government post-coronavirus economic stimulus program aimed at boosting the Jua Kali sector.
The Jua Kali sector, loosely translated to mean "fierce sun", is an industry that comprises small scale traders and artisans who mostly work on the roadside, famous for their ability to create almost anything on demand.
According to the Kenya National Bureau of Statistics, in 2019, the formal sector in Kenya created 767,900 jobs, out of the total 846,300 jobs created during the year.
The government is also upgrading Liwatoni fishing complex in the port city of Mombasa, to a full fishing port, aimed at helping create jobs for the youth as well as boost the coastal economy.
The Kenya National Chamber of Commerce and Industry and the MasterCard Foundation have entered into a partnership that will see 25,000 micro-, small- and medium-sized enterprises benefit from an interest free, zero fee short-term concessional loan.
The coronavirus recovery and resilience program will be implemented by chamber through its county chapters across the 47 counties.
The program targets businesses owned by youth or women and enterprises that support a large number of youth that have been impacted by the coronavirus pandemic.
Mauritania on Wednesday received $2.1 million grant from the African Development Bank to boost its resilience against climate related shocks and food security.
The project will have three components: development of climate risk management solutions; supporting access to disaster risk transfer mechanisms; and programme management and coordination.
The Africa Risk-Reward Index 2020, released on Tuesday by specialist risk consultancy Control Risks and independent global advisory NKC African Economics, the Africa-focused subsidiary of Oxford Economics, said the scale of the coronavirus crisis will necessitate shifts in economic priorities and policies.
It said oil-dependent economies such as Algeria and Angola, which have suffered worse than most, may finally translate long-standing talk of diversification into genuine action.
Additionally, the severe disruption of supply chains, which has led to everything from fuel shortages in Uganda to seed shortages in Ghana, and weaker currencies could prompt efforts to develop domestic manufacturing and regional linkages.