GM: Safety put first in post-outbreak era
Share - WeChat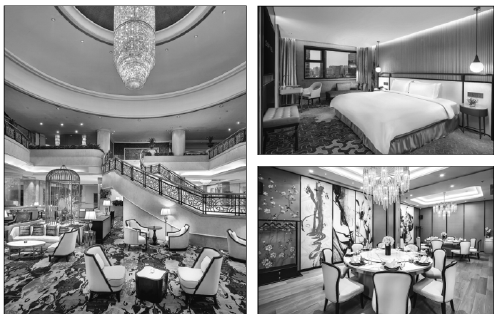 Depesh Seth, a luxury hotel manager with over 25 years of experience, has brought his creativity and ideas to blend French style and local touches to Shenyang, capital of Liaoning province.
He was recently appointed the area general manager of Accor Hotels North China and general manager of Sofitel Shenyang Lido. He will add brilliance to his achieved splendor in his new position, the group said.
From a young age, Seth aspired to be a professional hotelier. He has been working in the hotel industry since graduation, beginning at the Domino Carlton Tivoli, Switzerland, in 1993.
Having held senior management positions in various international hotel groups including Movenpick, Hilton and Starwood Hotels & Resorts, Seth has developed his understanding of hospitality and has a wealth of experience of fulfilling different needs in cities across China.
"Hospitality is a culture of people, service, innovation and creativity. People associated with hospitality need patience and passion," he said. "China is a very cultural and historical nation and every city is growing, developing and gaining momentum.
"Chinese people are well-traveled. The market in China has huge potential. We need to cater for the market that suits different lifestyles and individual experiences for our Chinese guests."
He has won wide acclaim in the hospitality industry, not just for his acute market insights, but also because of his ability to stay calm and composed in stressful situations.
Back in 2008, when a devastating earthquake struck Wenchuan, 92 kilometers northwest of Chengdu, capital of Sichuan province, Seth was serving as general manager of Sheraton Chengdu.
"At that time, the entire city was in panic. My team and myself stood firm, left aside our positions and worked hand in hand to ensure everyone was taken good care of," he said.
"The hotel was running an occupancy of 90 percent and was home to many guests. Thanks to our actions, none of us nor our customers were injured. This was indeed an experience that I handled, led and coordinated successfully which can never be forgotten."
In this post-outbreak era, when life is slowly returning to normal and people are eager to travel across China, Seth said hygiene is still a top priority.
Hotels under Accor Hotels are strictly following the guidelines of Accor's ALLSAFE program and Sofitel Shenyang Lido has been awarded an Accor ALLSAFE Certification.
Seth said that with the national recovery, sectors such as conferences, exhibitions and travel once hard-hit by the pandemic now have rising demand.
Many companies are conducting road shows, holding national and regional conferences, and organizing exhibition and incentive trips. Hotels should be flexible to meet the needs of clients and seek every opportunity, he said.
"Opportunities are popping up along the lines of a swift transition to digitalization. Hotels are also making changes to attract customers online. Using online platforms is the current trend," he added.
Sofitel Shenyang Lido has recently finished its renovations. Guest rooms and suites are newly decorated and furnished and each are equipped with modern facilities including a large 65-in LCD TV, high-speed Wi-Fi, French bathroom amenities and the Sofitel Mybed to ensure an enhanced night of sleep.
The renovated Club Millesime gives guests a taste of France, according to the hotel.
Its three main restaurants offer tastes of the world with multiple cuisines. Recreational and entertainment facilities covering 3,500 square meters include a well-equipped gymnasium, indoor swimming pool, beauty salon and spa treatment rooms, ready for fitness enthusiasts.
All the facilities are eco-friendly, Seth added. Guests are offered sustainable meeting setups and there are charging poles for electric vehicles installed in the car park.
Guests can register as members of Accor Live Limitless, a loyalty program of Accor Hotels, to obtain unlimited experiences in more than 3,000 hotels at home and across the globe.
Seth said: "It is a lifestyle loyalty program that goes beyond hotels and offers. We offer truly spectacular experiences and reward guests whether they are at home or away."