Xi calls for high-quality development
Share - WeChat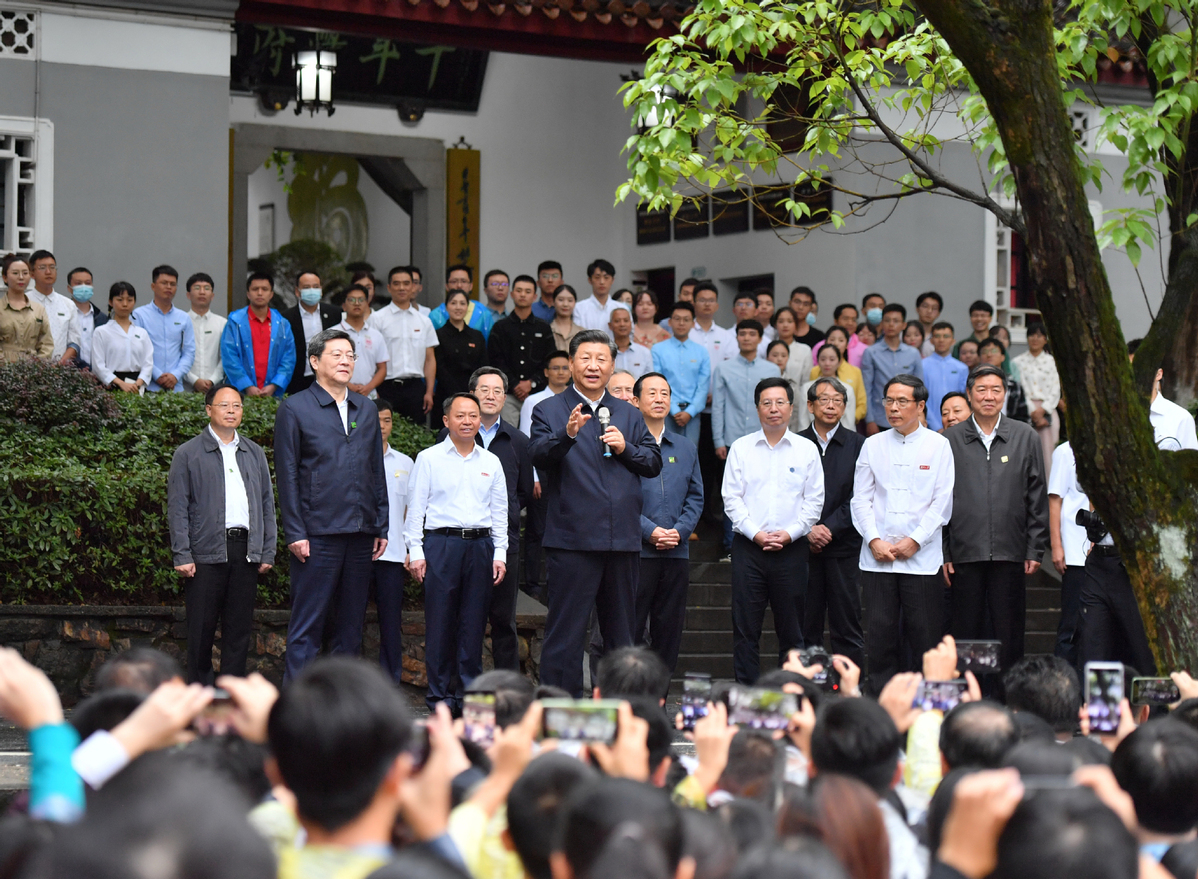 President urges Hunan to advance in its innovation
President Xi Jinping called on Friday for efforts to blaze the trail for high-quality development in Hunan province, and to enable the province to emerge as a leader in advanced manufacturing as well as in reform and opening-up.
Xi, also general secretary of the Communist Party of China Central Committee and chairman of the Central Military Commission, made the remark during his three-day inspection tour in Hunan, which concluded on Friday.
Xi urged Hunan to foster scientific and technological innovation with core competitiveness and make new progress in promoting the new development pattern in response to changes in the domestic and international situation.
He also required the province to produce new progress in advancing the nation's central region as well as enhancing the development of the Yangtze River Economic Belt, a regional development plan that involves 11 provinces and municipalities, including Hunan.
Innovation was one of the key words for Xi's inspection tour in Chenzhou, a city in the south of the province, and Changsha, the province's capital. He visited the countryside, an enterprise, an industrial park, a primary school and a university, chatting with local people and learning about their working and living conditions.
On Thursday, while visiting Sunward, an advanced intelligent machinery manufacturer in Changsha, Xi stressed the importance of innovation as the country has entered a crucial and challenging stage of development. "Key and core technologies must be firmly held in our hands," Xi said, adding that it applies to the manufacturing sector as well.
During his inspection of a cultural industry park in Changsha, Xi urged the country's cultural industry to keep to the right path and innovate to ensure the sector's sustainable and healthy development.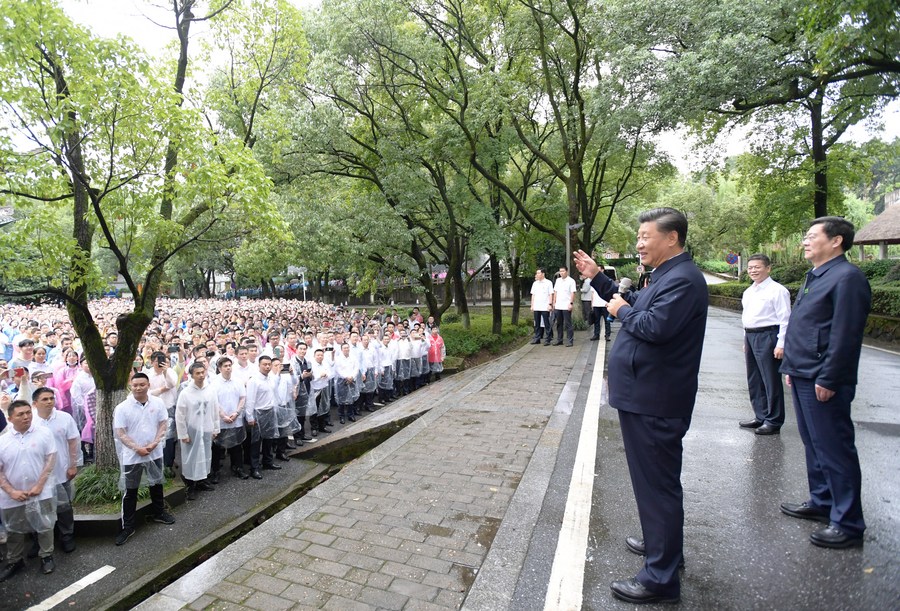 Speaking at a meeting attended by local Party and government officials on Friday, Xi said that China remains in a period of strategic opportunities for its development, but the country has to adapt to the changes in dealing with the opportunities and challenges it faces in a prudent and scientific manner.
He called for energizing the vitality of high-quality development and fostering new strength and a driving force for catalyzing better growth.
Efforts should be made to upgrade the industrial structure, step up developing competitive industries and modernize industrial chains.
Highlighting the importance of improving the nation's independent innovation capacity, Xi urged concrete measures to remove related institutional barriers.
Xi required Hunan to become involved in the country's opening-up strategy and the Belt and Road Initiative, and push for the innovative development of international trade.
Mentioning rural development, Xi underlined the need to raise grain productivity to ensure food security. He also called for improving the long-term mechanism for preventing rural people, who have been lifted out of poverty, from becoming poor again. He also said poverty relief efforts should be aligned with the country's rural vitalization strategy.
Saying lucid waters and lush mountains are invaluable assets, Xi underscored the need to continuously improve environmental quality by taking solid measures to protect the environment.
He urged local officials to stick to the people-centered philosophy, focus their work on issues that matter to people's immediate interests, and improve public health and disease prevention and control systems.
Bureaucracy and formalism must be opposed, Xi told local officials, and anti-corruption systems must be improved to fight against graft.