IoV industry needs regulation to remain healthy
Share - WeChat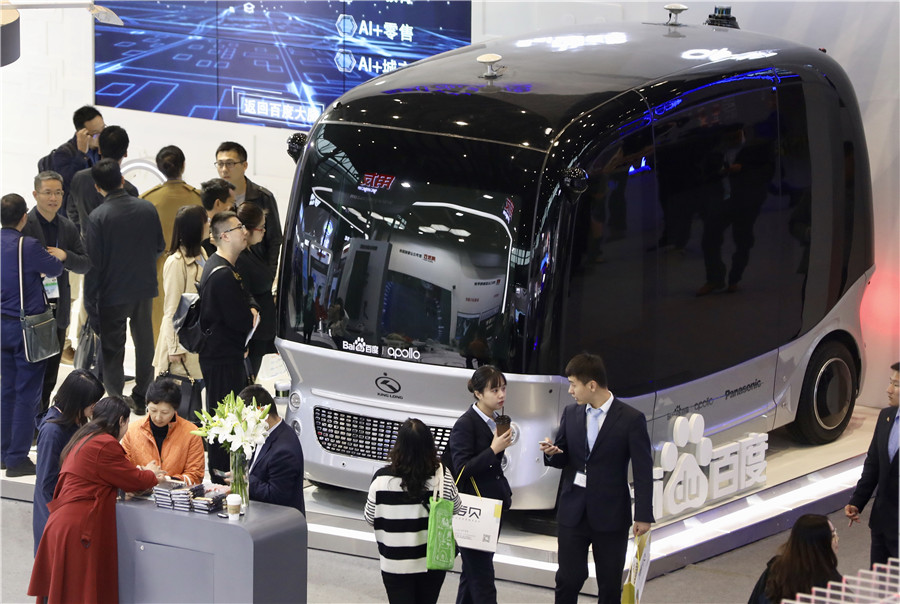 More regulations and industrial development guidance are urged to keep the internet of vehicles industry on to a healthy track, and not to copy the development path of the photovoltaic sector in China, which has seen dramatic rise and fall since 2000.
Statistics from China Automotive Technology & Research Center, based in Tianjin, show since 2019, more than 10 provinces released their own development guides for the IoV sector, which is touted as a sector with the greatest investment in new energy.
By July 2020, 26 cities have rolled out their autonomous driving testing policies and announced their IoV public testing fields.
Along with 20 model zones pinpointed by the Ministry of Industry and Information Technology, more than 30 city-level IoV testing fields have been designated.
The country has issued more than 300 licenses for testing on 1,100 kilometers of government-approved testing road, according to the ministry's website.
The moves indicate the IoV sector has entered a crucial development period for its sound growth.
Wuxi, East China's Jiangsu province, and Tianjin, a municipality in North China, have been approved as two pilot zones of IoV by the ministry based on their overall strength and total areas. In late 2019, several other cities claimed they have China's or even the world's largest IoV testing fields, like Changsha, capital of Central China's Hunan province, and Yizhuang, a development area in Beijing.
Which is really the largest one, and how could a city could label itself as 'world's largest"?
According to some online media, Changsha has become the "largest" IoV application area, boasting of 100 km/hour expressways and 100 urban roads, but the country's Ministry of Industry and Information Technology has never yet pinpointed it as a pilot area for the IoV sector.
Some industry experts warn a bubble is forming.
More regulations of the sector are called to be released on par with the sector's rapid growth, to curb bubble growth and avoid a situation like the early 2000s, when many Chinese companies claimed themselves as the world's top photovoltaic power, and some Chinese cities poured heavy investment and reveal ambitious targets to boost themselves as No 1 in the world.
The closure of a number of PV companies indicates the sector's bursting bubble.
According to the China Automotive Technology & Research Center, the industrial ecology and climate for the IoV is still in its infancy despite the autonomous driving boom in China.
Widespread application of technology in the sector is expected in the near future.
The center projects the commercialization of some autonomous technology in some special applications fields is expected to turn to reality within three years.
With all this in mind, more optimized regulations are critically needed for the market's healthy growth, to avoid creating bubbles in the IoV sector, including autonomous driving test, application fields, database establishment, product accreditations and cost control.
The author is chief correspondent at China Daily's Tianjin bureau.
Most Viewed in 24 Hours
China Views