Brick by brick
Share - WeChat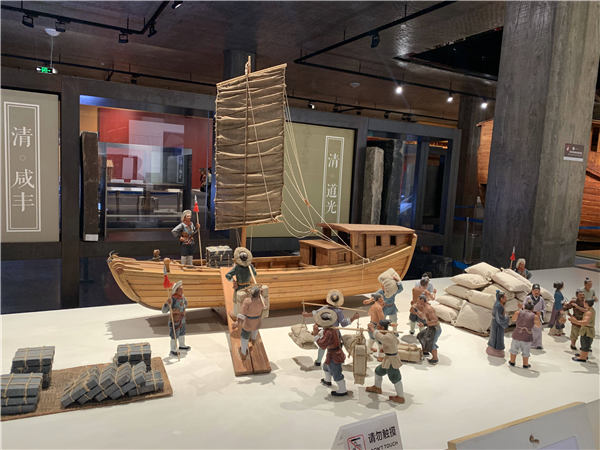 An ongoing exhibition shines a light on the historical significance of imperial kilns in China, Wang Hao and Zhang Lei report in Suzhou, Jiangsu.
The courtyard of the Suzhou Museum of Imperial Kiln Brick has many old kilns shaded by tall trees, with the ground covered by thick grass. The museum opened in Suzhou's Xiangcheng district in 2016.
Few know that bricks were transported from the city in today's Jiangsu province along the Grand Canal during the Ming Dynasty (1368-1644) to lay the foundations of the Forbidden City and Temple of Heaven in Beijing.
The tiles on the floor of the Forbidden City were made with bricks from Suzhou's imperial kilns-a high-standard paving material used only for the royal families of the Ming and Qing (1644-1911) dynasties-and each brick is about 67 cm by 67 cm and weighs about 20 kilograms.
The bricks are smooth because of exquisite craftsmanship. A popular saying goes, "bright as a mirror, and sounding like a chime".
This type of brick is known as jin zhuan (golden brick). One theory ascribes its name to the fine grains and dense texture that reflect a golden color under the sun.
Most Popular