Home is where heart is
Share - WeChat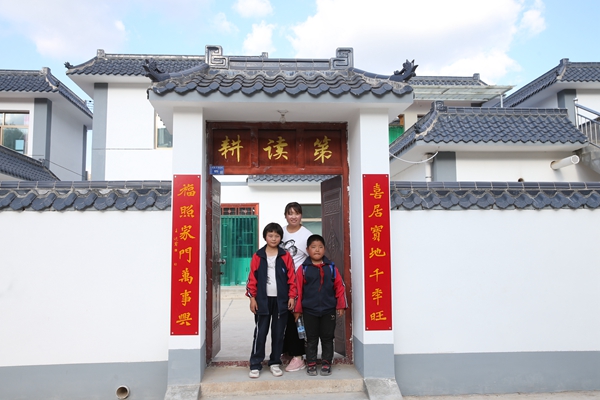 In just four years, relocation efforts in Tongwei county have helped nearly 3,000 families out of poverty, Wu Xiaohui reports in Tongwei county, Gansu province.
It's 5:40 pm on a Friday afternoon in September, 11-year-old Chen Donghui and her 7-year-old brother Chen Tianqi, after walking home from school, put down their bags on the doorstep of their new home at a poverty alleviation resettlement site located in Lijiadian township, Tongwei county, Northwest China's Gansu province, and start to eat apples in the mellow sunlight.
"I worried very much about my children in the past, especially in bad weather, as they had to walk about an hour to get to school. Often, by the time they would arrive back home, it was already dark, but now it's only 10 minutes' walk," says the children's mother, 36-year-old Chen Jundi, at the family's new home.
Most Popular