Yunnan city starts free mass testing
Share - WeChat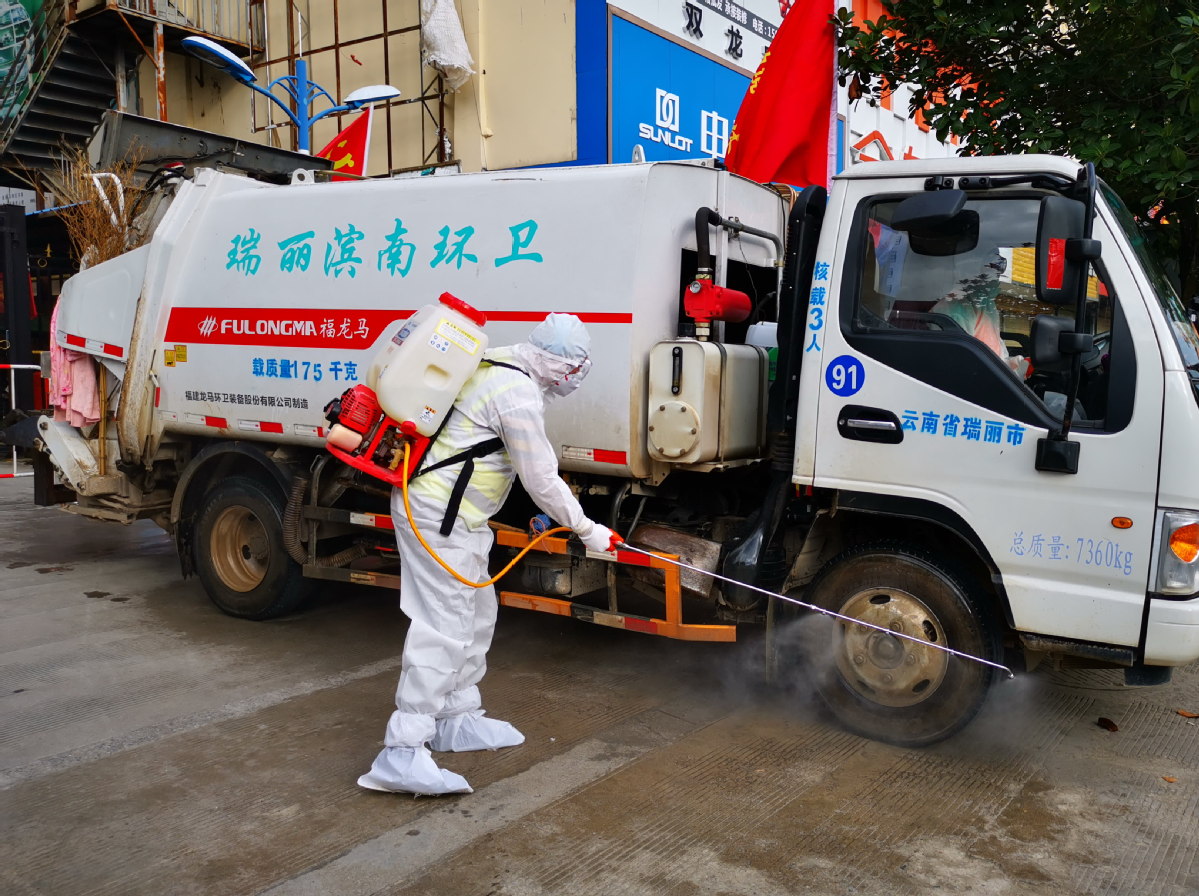 Effort in Ruili follows confirmation of 2 virus cases, both illegal immigrants
Ruili, a city in Yunnan province that lies on the border with Myanmar, has begun free mass nucleic acid testing of all residents after reporting two cases of COVID-19 on Sunday, both illegal immigrants who arrived in the city recently.
"From 10 pm on Monday, no people will be allowed in or out of Ruili's urban area for a week except under special circumstances, and all residents will be placed under home-based isolation," Xie Dapeng, the city's mayor, told a news conference on Monday night.
"Those who had left Ruili since Saturday should report to community authorities at their destinations and take nucleic acid tests," he said.
"Before the mass testing campaign finishes, all business operations and public transportation will be halted, except for those related to selling or delivering daily essentials, such as food and drugs."
The two imported cases are both Myanmar citizens-a 32-year-old woman surnamed Yang and a 16-year-old nanny hired by Yang.
They crossed the border from Myanmar to China illegally on Sept 3, along with three of Yang's children and another nanny. They lived together in an apartment in a residential community.
On Sunday, the pair were confirmed to have contracted the novel coronavirus.
A total of 190 close contacts were tracked down by 4 pm on Monday, and 98 of them who had taken the tests showed negative results.
The two-block residential community where they lived has been locked down since 7:30 pm on Saturday, and 1,185 of its residents tested negative for the virus. There are 1,560 residents in total.
Local police are also investigating the case and will punish those who organize or aid illegal crossings.
To prevent a new wave of infections, the city is ramping up border controls-locking down all border villages, prohibiting any cross-border movement and heightening precautions against illegal immigration.
A citywide screening campaign targeting illegal immigrants has also been launched to identify hidden risks that could aid the spread of the virus.
The local government will also enhance communication with Myanmar, transmitting information on the conditions of the two cases and urging the country to step up border controls.
The China-Myanmar border in Ruili stretches nearly 170 kilometers, and residents on both sides have been interacting closely for a long time, according to Yang Bianqiang, vice-mayor of Ruili.
The border actually runs through the village of Yinjing.
During a video conference with health and foreign affairs officials of Myanmar on Monday, the Chinese embassy in Myanmar said both sides should join efforts to stem the spread of the virus as new infections imported from Myanmar were recently detected in arrivals by air and by road.
More efforts will be devoted to testing flight passengers before their arrival in China, cracking down on illegal border crossings and stepping up information sharing. China will also provide aid to Myanmar.
Myanmar officials said that it will ask local governments in border regions to enhance cooperation with Yunnan and strive to reduce the risk of the virus's spread to the minimum.
As the virus continues to rage worldwide, the Ruili government has taken steps to crack down on illegal immigrants, including shutting down illegal ports, confiscating boats and conducting regular patrols.
However, Yang said the detection of imported cases in the city had exposed weaknesses in its border control work.
He added that it will send protective equipment and financial support to Myanmar if requested and help the country set up more checkpoints in border villages.
On Monday, no new confirmed or asymptomatic cases were reported in Ruili.
However, Kunming, the capital of Yunnan, registered a new confirmed case on Monday in a man who arrived in the city on Sept 4 on a flight from Indonesia.
He was diagnosed as an asymptomatic carrier of the virus on Sept 7.