Venice Golden Lion winner Ann Hui's passion for realistic stories
Share - WeChat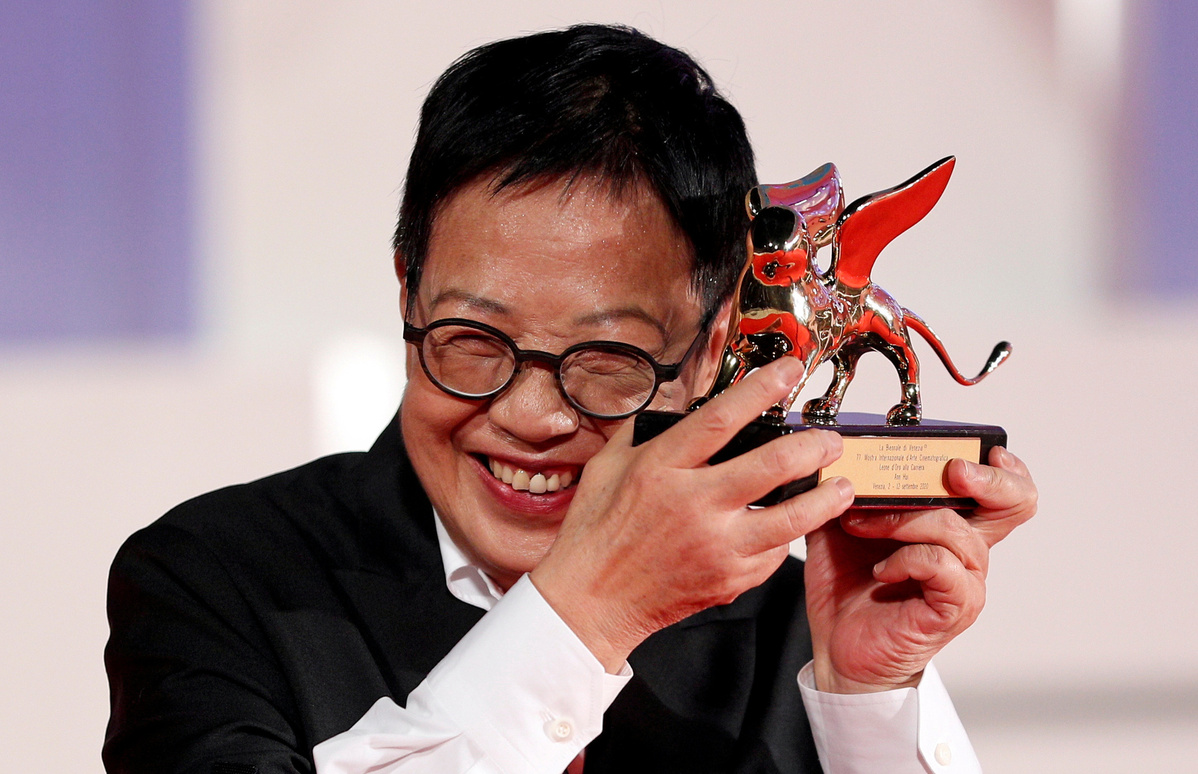 "If I just do something realistic and what is out in the street, I can catch immediately what the story is about."
Hong Kong director Ann Hui told reporters about her likes and dislikes when shooting a movie, after receiving the lifetime achievement Golden Lion at the 77th Venice Film Festival.
Hui is the first Chinese female film director to be bestowed the honor.
"I don't like to do stories with a lot of production, because you have to spend a long time and you have to get along with the art director, the set builder etc.," Hui told Xinhua during the ongoing festival.
Her latest film Love after Love, shown out of competition at the festival, is clearly what she wants to devote herself to, although it took her more than one year to finish the work on it.
The story is centered on Ge Weilong, a young girl from Shanghai traveling to Hong Kong in pursuit of her education in the 1940s. In order to pay for her studies, she asks her cynical aunt, Mrs Liang, for help.
Mrs Liang is leading a shady life, and Ge gradually becomes her aunt's puppet in her game of luring rich and powerful men. As it happens, Ge becomes genuinely attracted to playboy George Qiao, whose aim is to marry a wealthy girl to maintain his own high-end lifestyle.
Asked about the love element in the film, Hui said the idea of love in this film is different from what she did in many previous movies, and she believed this story is "more adventurous, original and interesting."
"Here we have a guy with an intrinsic inability to love -- although she loves him a lot. She gambles that he might turn around one day, but he didn't."
The Chinese Golden Lion winner explained the importance of casting in love stories. "I think that actors and actresses who can play love stories are very few."
Some actors on set may seem to have good acting abilities, but they simply cannot act in love stories, because they don't have the right "lover eyes" expression, she elaborated.
The 73-year-old director said she still has a lot of passion for films, and is just beginning to feel more confident about herself.
"I hope I will be able to work for a few more years and try to make better films now that I know better how to motivate actors and deal with casting," Hui said.
The Venice International Film Festival is the world's oldest film festival. Its 77th edition runs from Sept 2 to Sept 12.