Suga elected president of Japan's ruling LDP to succeed Abe
Share - WeChat TOKYO - Yoshihide Suga, 71, became the 26th president of Japan's ruling Liberal Democratic Party on Monday, winning 377 votes.
Suga is set to be elected as Japan's 99th president at an extraordinary Diet session on Wednesday. His rivals, Shigeru Ishiba, a former defense minister, got 68 votes and Fumio Kishida, a former foreign minister, got 89.
Suga is virtually assured of becoming the next prime minister due to the LDP's dominance in both chambers of Japan's bicameral parliament.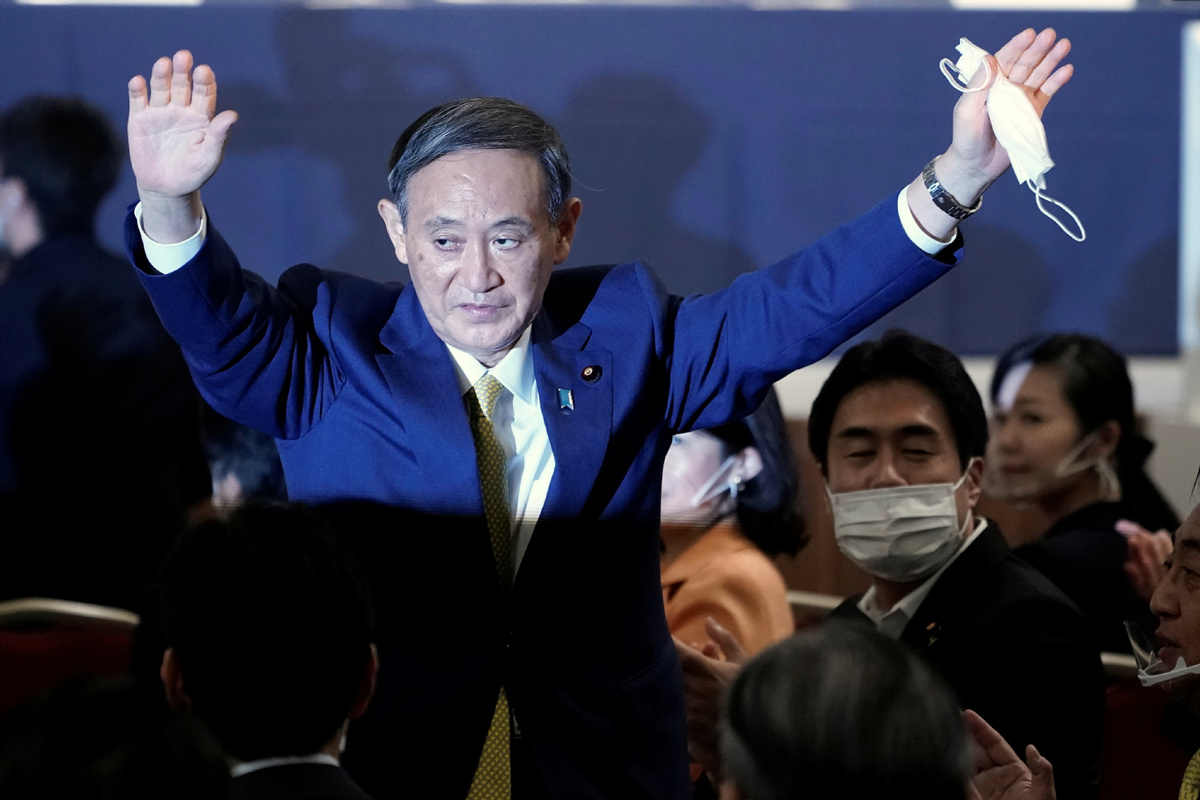 The election was triggered by Shinzo Abe's abrupt announcement late last month that he was stepping down due to a recurrent health issue that also brought his first tenure as prime minister to an abrupt end in 2007.
Suga, who has been one of Abe's closest confidants for almost eight years, has promised to continue with Abe's economic policies and approach to tackling the COVID-19 pandemic.
Abe's presidentship of the main ruling LDP was set to run out in September 2021.
Xinhua contributed to the story.