Business leaders warn tensions could lead to 'new cold war'
Share - WeChat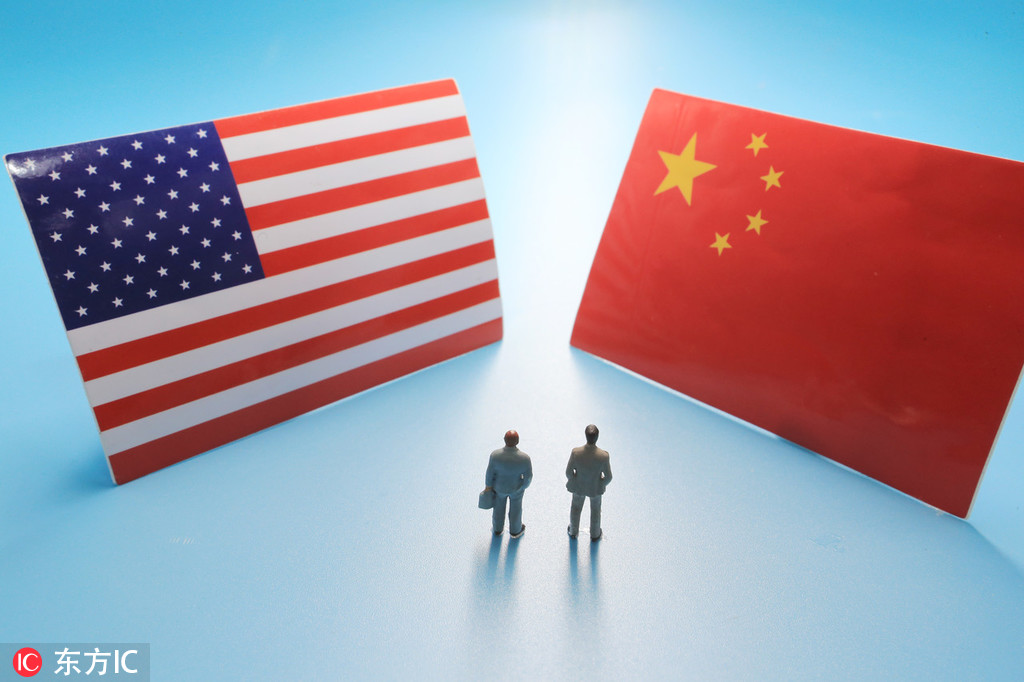 A group of high-profile American and Chinese business experts have warned that worsening US-China relations could put the world's two largest economies on a path to a "new cold war" if no deal is struck to alleviate existing tensions.
The claims were made by a group of panelists taking part in a digital event sponsored by the China General Chamber of Commerce (CGCC) on Wednesday. The nonprofit organization represents more than 1,500 Chinese and US companies that have invested approximately $120 billion in the US economy.
Xu Chen, chairman of the CGCC and president and CEO of the Bank of China, said: "The challenges to Chinese businesses in the United States mean roughly 70 to 80 percent of surveyed people have been negatively impacted by the ongoing US-China trade war with the key challenge being supply-chain management.
"Aggressive economic action against China means that US-China relations are at an historic low," he continued. "It is unclear what lies ahead in a post-COVID-19 and postelection world. It is putting our two countries on a path of a new cold war."
Trump first accused China of unfair trading practices and intellectual property (IP) theft as a presidential candidate. After Trump took office in 2017, he eventually imposed tariffs on more than $360 billion worth of Chinese goods. China retaliated with $110 billion in tariffs on US products.
In 2018, the US imposed three more sets of tariffs and a fourth in September 2019. Beijing responded with tariffs ranging from 5 percent to 25 percent on US goods. A cease-fire of sorts was signed in February under a phase one agreement. Trade talks resumed in August.
Other panelists for the online event included moderator Peter Reismann, co-chair of the CGCC's government and public relations committee; Max Baucus, a former US senator and ambassador to China; Jeffrey Sachs, an economics professor at Columbia University and a senior United Nations adviser; Bryan Lanza, a partner at the consulting firm Mercury and a former Trump campaign official; and Craig Stronberg, a director at the PwC office in McLean, Virginia.
Said Baucus: "This period of (tensions) is not going to last terribly long, it cannot last more than a year or two longer. Why? Because we need each other. China is not going away. It is going to have an economy larger than the US in not too many years from now. … Too many Americans today want to stop China's rise. It ain't gonna happen."
Baucus added: "The (US-China) relationship is in a free fall. It's stunning the degree to which we don't trust each other as we did years ago. … China has grown so much the last past 40 years and has brought with it Western practices: more rule of law, entering the WTO (World Trade Organization) and more IP protection."
Sachs agreed with Baucus, adding: "We ought to be cooperating with each other. I hope this will go away. I'm not sure it will. … It's mainly driven by America and American anxieties and an American playbook, which is a cold war mentality, which says there is only one country that can be at the top and that's America … and here comes China being so capable — that's the mindset of these nationalists that are in power. "
On Nov 3, American voters will head to the polls to either re-elect Trump or choose former vice-president Joe Biden, his Democratic challenger.
The panelists said that regardless of who wins, it will be important to draft a strategy to heal the fractured US-China relationship.
Sachs, who advises governments and global leaders added: "What I think is really important is to try to stabilize the relations of two giants with serious, ongoing, bureaucratic, calm, long-term, processes. … This is not how two superpowers should be responding."