Kumquats help drive village economy
Share - WeChat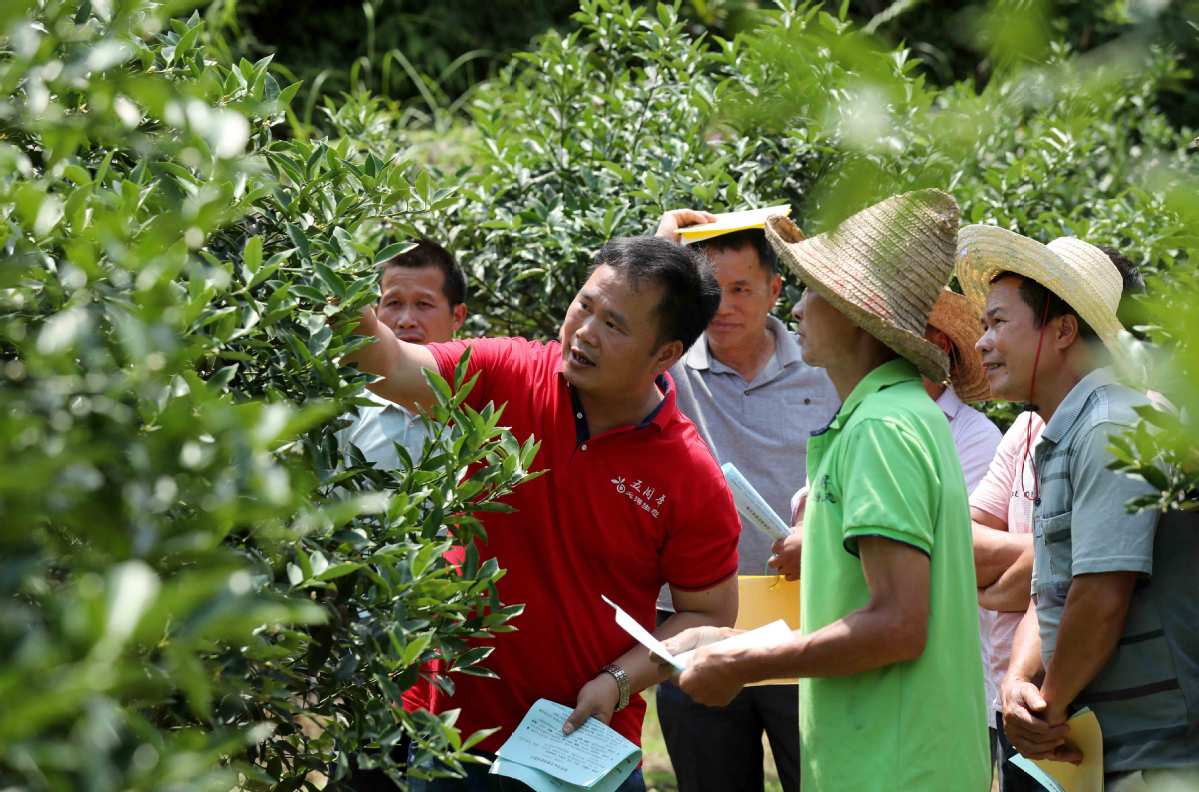 People see wider market for homegrown fruit as China encourages e-commerce in rural areas
Editor's note: With China set to meet its goal this year of eliminating extreme poverty before next year's 100th anniversary of the founding of the Communist Party of China, this series looks at the efforts of different areas of the country to erase poverty and improve livelihoods.
Lai Yuanyuan studied Thai language in Thailand for two years, and worked as a senior manager for a delivery company in South China's Guangdong province for a year.
After returning to Fule village in Rong'an, a county in Guangxi Zhuang autonomous region, Lai decided she would not leave her village as she wanted to use e-commerce to "revitalize" it.
Farmers in Rong'an have been growing kumquat, which means "golden orange" in Chinese, for a living for more than 260 years. Fule villagers are no exception.
Lai saw an opportunity to make this bite-sized fruit-which is not much bigger than a grape but fills your mouth with a burst of sweet-tart citrus flavor-known to the outside world.
"When I was five, my cousins led me to get a kumquat from a villager who lived two hills away from my home. I was surprised the fruit was so sweet. I still remember that taste today. As an adult, I've wondered why our kumquat is unknown to the outside world," says Lai.
In 2013, Lai opened her first online kumquat store, which made a stir immediately. It was followed by the local government's support for growing the fruit as well as opening virtual stores.
"Because of a poor business model, the fruit couldn't help people make ends meet," Lai, who is in her 30s, said. "When I came back in 2013, the villagers were all cutting down the kumquat trees and thinking about planting other things."
Lai's online store let the villagers see a market outside of Fule. So they started to grow kumquat again.
In 2014 and 2015, China's policy to encourage e-commerce in all counties and villages paid dividends. The price of the local kumquat rose from 4 yuan (58 cents) per kilo to 40 yuan.