Precious porcelain
Share - WeChat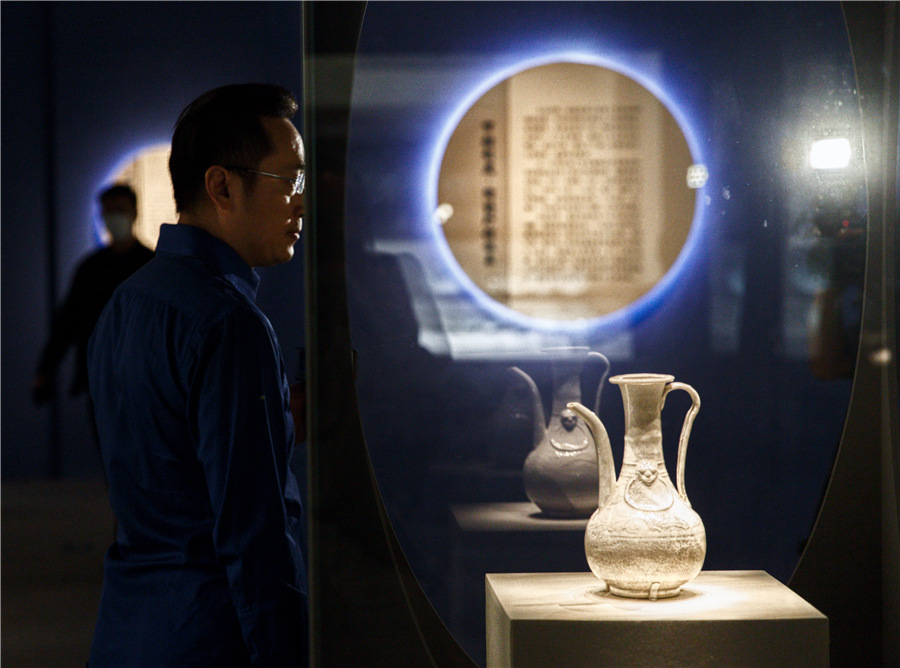 An exhibition highlights the historical exports of blue-and-white ceramics from China along maritime routes.
Cobalt blue-and-white qinghua porcelain is a cultural gem of ancient China. For centuries, vast quantities of such ceramics were exported to other parts of Asia, Africa and Europe, making this variety of porcelain a symbol of Chinese civilization.
Fine examples, sometimes coated with other glazes in other colors, are among the most expensive Chinese artworks at auctions today.
Qinghua ceramics were fired en mass and transported abroad during the Yuan Dynasty (1271-1368).But the production boom of Chinese ceramics for export began much earlier, when foreign orders, which demanded a variety of colors, patterns and styles, played an important role in maritime trade between China and the world.
The National Museum of China is offering a brief review of the maritime trade in such ceramics. Titled A Sail Over Miles, the ongoing exhibition that runs through Dec 4 navigates the large-scale manufacturing, export and routes from the days of the Tang Dynasty (618-907) to the Qing Dynasty (1644-1911).