Best and brightest: Teachers who inspire the nation
Share - WeChat Editor's note: Sept 10 is celebrated across China as Teachers' Day. To commemorate the occasion, we're sharing the stories of some teachers who have inspired students and moved the nation.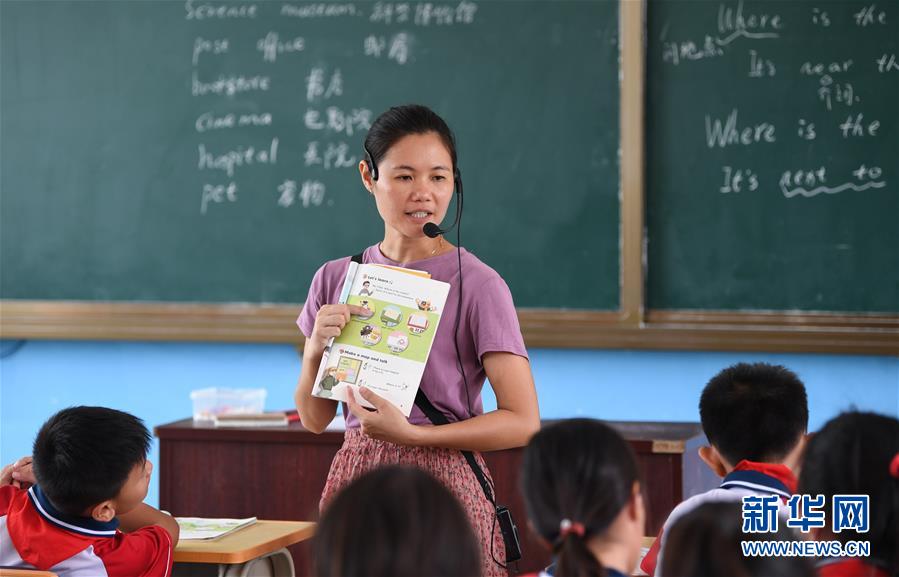 Teacher devotes her youth to island
Six years ago, college graduate Lin Xiaolian went to Beili island in Xuwen county, South China's Guangdong province as a volunteer teacher.
As an impoverished island village, there were no restaurants, hotels or cars. The poor living conditions have driven many teachers away.
As the only English teacher here, she taught more than 20 classes a week. Her teaching and interactions with students have inspired many. Almost all the villagers know her, and children like her a lot.
When her tenure of six years was over, a key middle school in the county invited her to work there, but she turned it down.
"I hope I can help the children here," Lin said. "Only knowledge can empower them to go out and see the world, so they can come back to build their hometown better."