Rendering the obsolete
Share - WeChat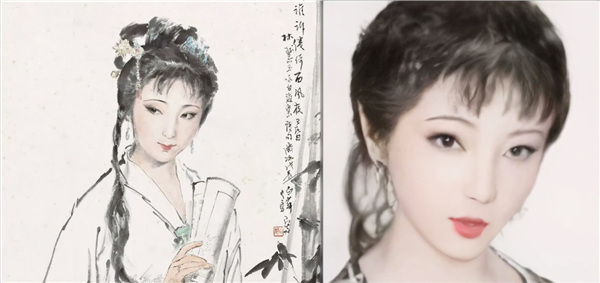 An artist and game developer is employing AI technology to breathe life back into historical figures.
Transforming fantasy to reality is a perpetual theme throughout human culture. In Greek mythology, sculptor Pygmalion's love for his own artwork was so moving that the tale recounts that a deity brought the statue to life.
In the modern world, artificial intelligence might just supersede the unearthly power to realize this dream, as a recent series of video clips that allow viewers to glimpse the appearances of historical figures-be they real or fictional-will attest.
Game developer and artist Hu Wengu, known on YouTube as DGSpitzer, has recently been posting videos on a diverse range of media platforms, in which he uses AI technology to restore historical material and put historical characters in motion.
Combining different types of AI, he transforms the still images, of terracotta warriors and portraits, for instance, into short videos showing them with clear facial features and vivid expressions.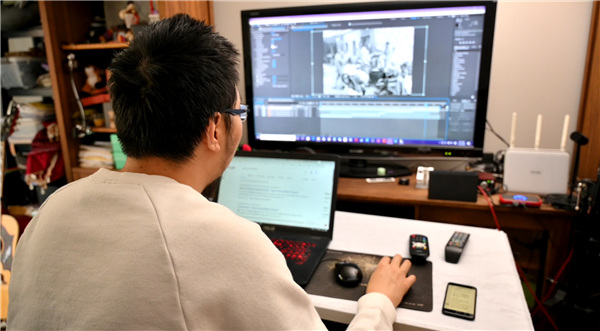 "The selections of these characters cover different age groups, genders, body shapes and historical eras. This is my first attempt in experimenting with the application of artificial intelligence technology," Hu says.
The video clips used as models for the original images are carefully selected, so as to embody the most vivid facial expressions as well as to fit properly into their personae.
It is not an easy task, however, as Hu says each character went through a dozen rounds of testing: "I found some videos that might match the portraits' angles and expressions, and then experimented on those clips, but the failure rate was quite high."
Now an artist and game developer, he started teaching himself how to employ AI to save time while creating video games about a year ago, and by posting these videos, he wants to both document his learning process and popularize Chinese history and culture.
"I try to make videos that don't require any background in programming, so that the viewers can follow along and make their own creations," Hu says.
Most Popular