Island nation seeks help to survive rising sea levels
Share - WeChat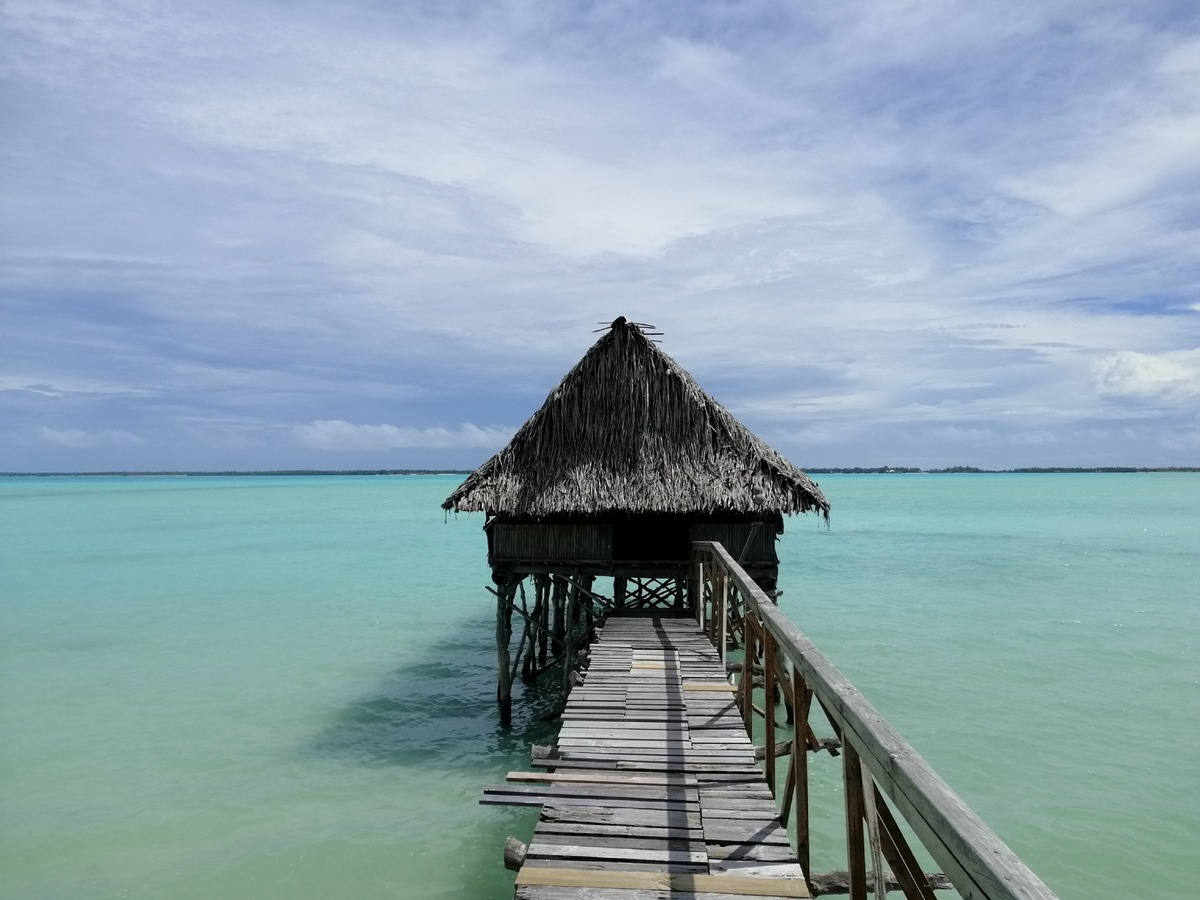 Climate change has thrown a question mark over the sustainability of many Pacific Island nations such as Kiribati, which are seeking outside help to avoid becoming "climate refugees" in the oceans.
Kiribati, at its highest point, is just 1.8 meters above sea level. Located in the central Pacific, Kiribati comprises 33 low-lying islands and atolls spread across 3.5 million square kilometers.
Climate scientists have given some island nations another 100 years before they disappear for ever.
The island nation of just 110,000 people intends to do something about it with the help of China among other countries, with a massive civil engineering project that will raise the height of some islands to hold back rising sea levels.
Kiribati President Taneti Maamau, who was reelected in June, said he has no intention of seeing his people become "climate refugees".In August, he told the media that the country will look to China to help fund the project.
President Xi Jinping has praised Kiribati for being "on the right side of history" after the two countries signed a memorandum of understanding in China on Jan 6. In May, China opened its embassy at capital city Tarawa.
The agreement, which signs the Pacific nation up to China's Belt and Road Initiative, came after Kiribati severed diplomatic relations with Taiwan and established them with the Chinese mainland in September last year.
One of the poorest countries in the world, Kiribati is dependent on foreign aid for around 40 percent of its budget. Its key industries, fishing and tourism, have taken a hit from the pandemic.
"The Pacific Islands find themselves caught between a rock and hard place, thanks to the relentless emissions into the air from the rest of the world," said climate expert Vinod Thomas, a visiting professor at the Asian Institute of Management in Manila and former director-general of independent evaluation at the Asian Development Bank.
He said that with 600 billion metric tons of melting ice flowing into the oceans, rising sea levels will hit the islands of Kiribati, Tuvalu, the Maldives and the Marshall Islands the hardest.
Huge financial cost
"They can try to relocate the islands at a huge human and financial cost. The other idea is to raise the island at an even higher financial cost," he said.
Paul Kench, dean of science at Simon Fraser University in Canada, is working with the Kiribati government on climate change impacts on the islands.
He said the project is "conceptual" with no detailed engineering designs. "I think what this represents is a key intent by the country to rethink what adaptation possibilities might be."
Previously, environmental refugee status had been assumed that the island would be abandoned, submerged, and rendered uninhabitable, he said. "Consequently, the change in thinking to adapting in place is a radical shift in stance."
The project is not as far-fetched as it sounds. The Maldives has reclaimed entire islands, which now house 40,000 to 50,000 people.
Kench, who has examined atolls for much of his career, said the real problem rests on the urban islands in any archipelago, which are overpopulated, and whose shorelines, having been modified, are disconnected from natural processes.
Kench said "these islands require some assistance through the addition of aggregate to raise land levels", adding that such activity would be constrained to a limited number of islands-around three to five along the South Tarawa reef rim.
"The reclamation should be designed to accommodate sea level change over the next century, but allow sufficient readjustment beyond that time frame."
20-year plan
Kiribati is putting together a 20-year plan for increasing the height of the capital atoll Tarawa through dredging fill materials from its large lagoon, which will include securing enough dredgers to start the project.
Local people are keen on such project details and care most about such means of long-term survival and understanding of their livelihoods and culture, according to a scholar based in Australia who wants to be anonymous, not about outside wrangling or fanfaring over local cultural traditions.
A China Care-Taking Group in Kiribati has been formed.
Kench noted that there is an opportunity to rethink facilities like housing and roads as the planning requires much infrastructure."Housing, for example, may need to be put on poles that leave space from the floor level to the island surface (which historically was the way they used to build)."
While the environmental impact of dredging will have some impact in the deeper lagoon, this should not affect the living reefs in shallower water, said Kench.
"Done well, there could be positive environmental outcomes for the island communities on the reefs (and could) safeguard the island communities well into the 22nd century," he said.
Thomas, of AIM, said dredging, reclaiming land and raising the level of islands can technically be done, although it might be "prohibitively expensive unless massive external financing at no interest is provided".
He said another concern is that this route is environmentally damaging, posing a grave and irreparable risk to wetlands, seagrass meadows and coral reefs. "The crucial question is how the pros and cons are balanced."
The best solution for the islands and for humanity, Thomas said, would have been for the world's polluters to cut carbon emissions massively."It still has to be done, but it is beginning to be too late for the Kiribati dilemma."