Sanlitun an epicenter for dedicated followers of fashion, bookworms
Share - WeChat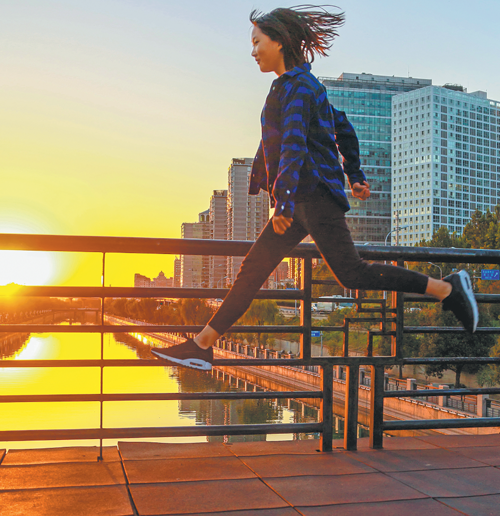 Beijing's core district of Chaoyang has long been known as a center for its many foreign embassies, vibrant nightlife and cafe culture, as well as its ever-growing central business district. And as a natural result, Chaoyang is home to some of the finest shopping, not just in China itself, but in the whole world.
Day in and day out, Chaoyang district's fashion hub of Sanlitun throbs with activity as well-heeled and stylish shoppers flit from flagship stores to restaurants to luxury and independent boutiques to fulfill their every shopping need.
Sanlitun features the largest Adidas store in Asia, coffee chain Star-bucks' flagship outlet on the Chinese mainland and Apple's first store in China.
Just southeast of Sanlitun, Chaoyang's enviable SKP Beijing shopping mall, with its reputation for high-end fashion and luxury, has it all. On any day of the week, wealthy Chinese shoppers can be seen lining up outside stores such as Gucci, Louis Vuitton and Chanel among many others.
According to a ranking released by Chinese business media Linkshop and the Commercial Real Estate and Retail Journal in March, SKP Beijing was the biggest and most productive retailer in China in 2019 with 15.3 billion yuan ($2.24 billion) in revenue.
The department store opened its design-led of shoot SKP-S Beijing, just opposite SKP Beijing, in December. The shopping mall presents a new benchmark in luxury shopping with a vast array of artistic displays including a flock of animatronic sheep, and an automated sculpture machine that lathes blocks of styrofoam inside a giant glass box creating a larger-than-life snow globe effect.
According to the Sybarite Report 2019-the Future of Luxury Retail, SKP Beijing was the world's second-most productive store after Harrods in London, with annual retail sales per square foot hitting $1,997 in 2018.