US urged to work to boost ties with China
Share - WeChat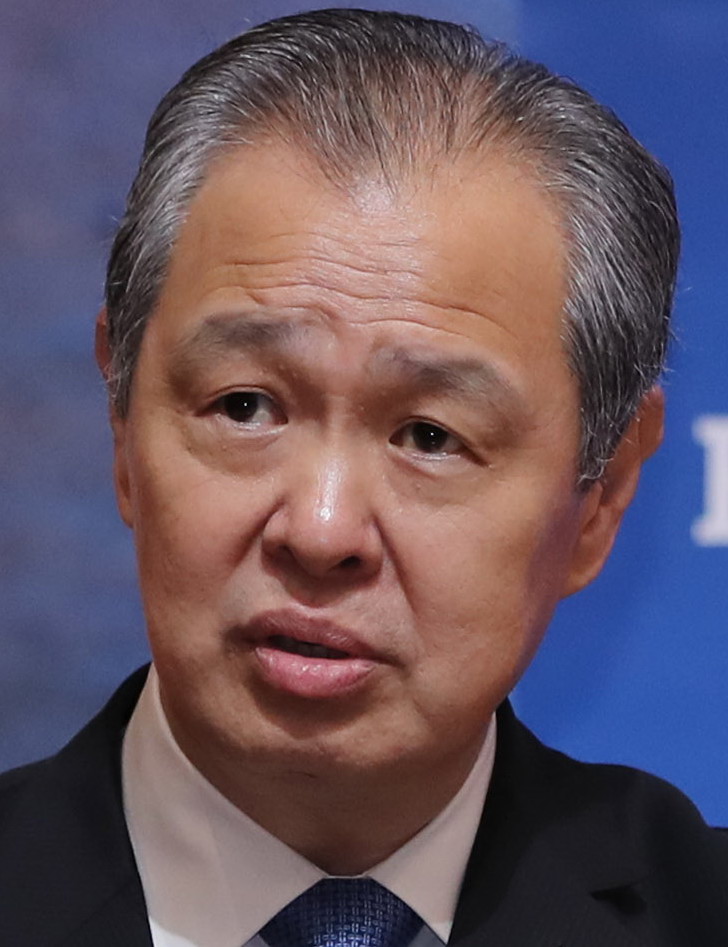 Political adviser says false allegations have brought challenges to relationship
A senior Chinese political adviser called on the United States to respond positively to China's stance, avoid conflict and confrontation, make efforts to manage differences and actively expand cooperation based on mutual respect.
This will help put China-US relations-which have been severely challenged lately-back on track, said Kong Quan, vice-chairman of the Foreign Affairs Committee of the Chinese People's Political Consultative Conference National Committee.
In an exclusive interview with Xinhua, Kong said some US politicians had recently made false claims, including that the United States had been ripped off by China.
They even asserted that the US policy of engagement with China had failed, which played up the Cold-War and zero-sum game thinking and caused severe difficulties for the development of bilateral ties.
Kong said these false allegations disregarded facts and distorted the progress reached in bilateral exchanges and cooperation in various fields since the establishment of diplomatic ties between China and the United States.
"Such false claims made by some US politicians are deeply shocking," he said.
Kong recalled that over the past four decades or so, despite twists and turns, China and the United States have maintained the momentum of steady development in bilateral relations, which benefited both of their peoples.
According to Kong, from a political perspective, the two countries have maintained communication and dialogue and managed fruitful exchanges and cooperation at multiple levels in various areas.
Economically, the bilateral volume of trade has increased by more than 200-fold since the early days of diplomatic ties, and two-way investment has reached nearly $240 billion.
In terms of people-to-people exchanges, visits between the Chinese and US people jumped from several thousand to over 5 million per year. Fifty pairs of sister provinces and states and 227 pairs of sister cities have been forged between the two sides.
As for international affairs, although China and the United States have different positions and propositions on some issues, they have progressed as expected by the international community in jointly overcoming the financial crisis, coping with climate change and fighting the Ebola epidemic, Kong said.
Refuting the claim that the United States had been taken advantage of, Kong said such claims were fabricated to "make an issue" by promoting the so-called trade deficit.
He said in the process of globalization, trade exchanges and statistics are constantly fluctuating with the improvement of the allocation of resources and markets.
From the perspective of its development stage, the United States had a long-term trade surplus with China. From a structural point of view, a considerable part of China's export profits to the United States is realized by US companies in China.
"To assert that the US is 'being ripped off' based on a phased trade situation obviously does not conform to the facts," he said.
"Some US politicians' attempts to create a 'new Cold War' violates the fundamental interests of the two peoples and deviates from the trend of world development," he said.
Kong said the current situation is extremely rare in the development of China-US relations, which is indeed worrying.
"The core is how the United States judges our ties and how it plans to deal with relations," he said.
He said if some US politicians insist on handling China-US relations with a comprehensive confrontational approach, the ties will further encounter barriers and obstacles or even be sabotaged.
According to Kong, this adversarial mindset by US politicians can seep into many areas.
For example, such politicians may treat political ties with the colored glasses of ideological confrontation, consider the increase and development of trade exchanges as unacceptable competition, attempt to block cultural exchanges to create a state of isolation, and consider coordination and cooperation models on global issues as antagonistic.
Although the values and political systems of China and the United States are different, these differences should not affect or undermine bilateral cooperation, nor should they be used by some US politicians as excuses for confrontation, Kong said.
"If the two countries are the same, how can they learn from each other?"
He explained that since the normalization of China-US relations, the development of bilateral ties has been based on mutual recognition and respect for the differences they have in social systems and respective core interests. This laid a solid foundation to promote a relationship that has been developing for more than 40 years.
Kong noted that both China and the United States are permanent members of the UN Security Council. They account for more than one-third of the world's economic volume, and their contribution to world economic growth exceeds 50 percent. Both nations should foster their relations with a responsible attitude toward global peace, stability and development.
"Under the premise of respecting each other's different systems and core interests, achieving win-win cooperation through dialogue and consultation is the key to the future of the development of China-US relations," he said.
China has, on many occasions, reiterated that it has never been a participant in a "Cold War" and has never intended to engage in such a conflict with any country, he added.
Kong noted that China's path of peaceful development stems from the profound background of Chinese civilization.
Both the Constitution of the Communist Party of China and the Constitution of the People's Republic of China stipulate that China adheres to a path of peaceful development and opposes hegemony.
"In particular, the world today is marked by changes unseen in a century, and all countries are facing common challenges. Any mindsets or acts of engaging in a Cold War will not solve the problems and will only make the world more turbulent," he said.
"To resolve the contradictions and differences that have emerged, the two countries must proceed from history and the overall situation and sincerely extend mutual respect, equal treatment and their search for common ground while reserving differences, instead of dragging the situation to confrontations and fierce conflicts," he said.
According to Kong, many people of insight in the United States have also called for vigilance against the serious consequences of possible turmoil in China-US ties and advocated that the United States should proceed from the common interests of the international community and carry out exchanges and cooperation with countries, including China.
"The pandemic of COVID-19 is a severe test for the world. In this situation, China and the United States, as two major countries, should make the right choice and shoulder a common responsibility to maintain world peace, development and stability," Kong said.
Xinhua