Police and families give all to control disease
Share - WeChat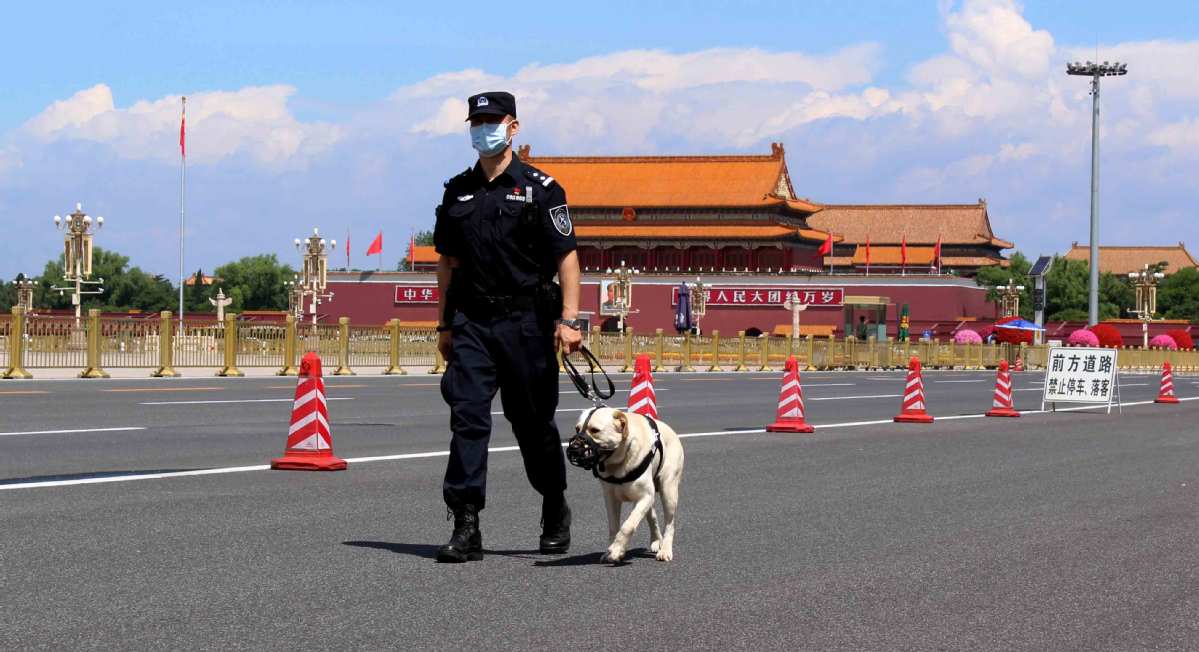 For many officers, the additional workload helped take their minds off personal concerns. Cao Yin reports.
Having not seen her for more than 70 days because of the COVID-19 pandemic, police officer Bai Xuesong rushed to embrace his wife, Yu Kun, in the crowd when she stepped down from a coach that pulled up at a Beijing hospital on April 20.
In February, along with hundreds of other medics from the capital, Yu, a nurse in the anesthesiology department of Peking University First Hospital, went to Wuhan to help in the fight against the pandemic as the disease spread nationwide.
The period in Wuhan, capital of Hubei province, was the longest the couple had been separated during their 10-year marriage.
To welcome his wife back, Bai, a stoic man, had bought a bouquet of flowers and prepared something sweet to say, but when he saw Yu at the hospital gate that noon, he lost his voice and could do nothing but hug her.
"I had thought of so many things to say, but once she was standing in front of me, I totally forgot everything," said the 38-year-old officer from Beijing's Shijingshan district.
"Medical workers, including my wife, suffered a lot in the battle against the pandemic. So her safe return was quite enough for me."
On Feb 7, Yu flew to Wuhan, one of the places hardest hit by the virus.
"I would be lying if I said I wasn't worried about her, because so many things were unknown at the beginning of the outbreak, such as our limited knowledge of the virus and incomplete control measures," Bai said.
"My wife's job is to heal the sick, so I didn't say 'Don't go to Wuhan'. I understood and supported her, just as she supports me when I catch bad guys regardless of the danger."