The mighty dragon fruit comes to Vietnam's rescue
Share - WeChat Editor's note: This news column showcases stories from around the world that bring a touch of positivity to the fight against the deadly coronavirus.
HANOI-Nguyen Huy Phong, a 50-year-old farmer from a hamlet in Vietnam's central Binh Thuan province, has sold more than 10 tons of dragon fruit from his 0.6-hectare farm this year, and he expects a higher price for the remainder of his harvest.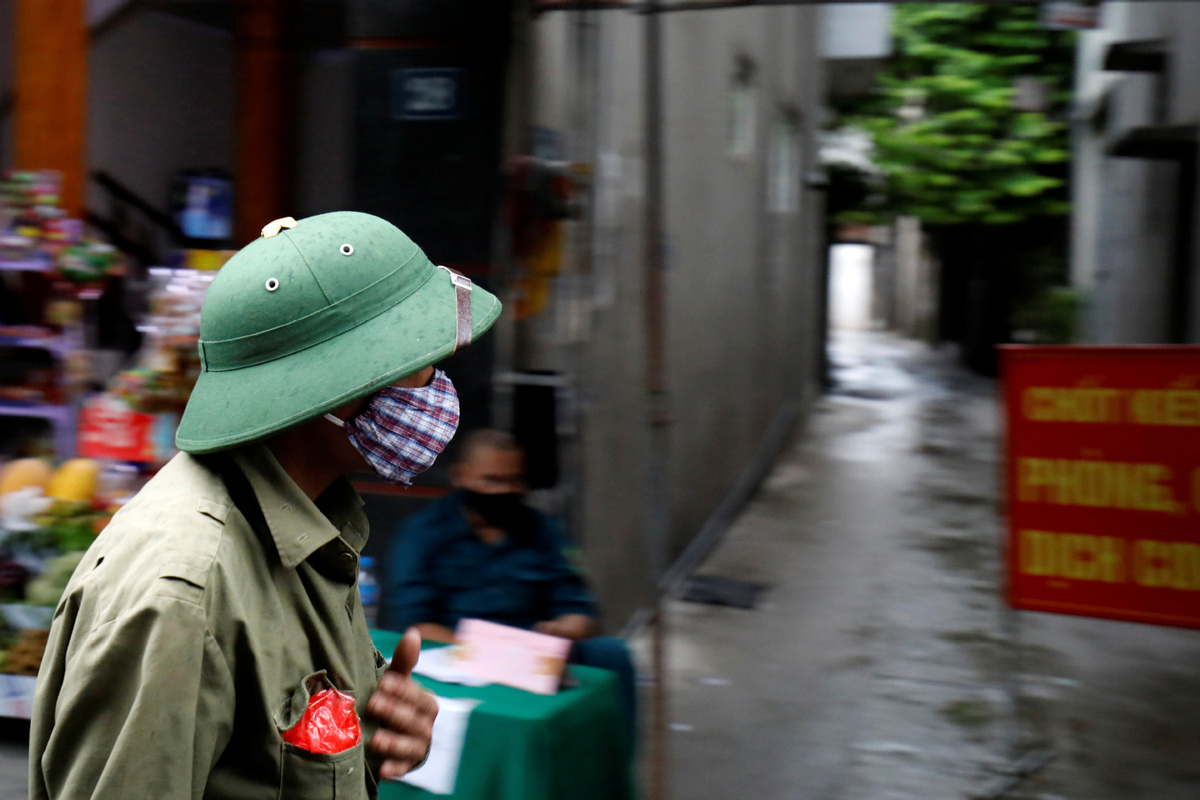 Phong managed to sell his most recent batch of first-grade dragon fruit, which are better looking and of higher quality than normal ones, for 10,000 Vietnamese dong (more than $0.40) a kilogram.
But the veteran farmer says that the prices can be better if there are closer links with one of Vietnam's largest dragon fruit markets, China.
"We want more Chinese traders to come here to buy," said Phong, who began to grow dragon fruit in 2006.
Binh Thuan is one of the main dragon fruit growing areas in Vietnam, with more than 30,000 hectares of land producing more than 600,000 tons annually, according to the province's department of agriculture and rural development.
Pham Thi Xinh, the director of Nguyen Thuan Agricultural Product Import-Export Company in Binh Thuan, said China is a major export market for them.
"Last month our company bought dozens of tons of dragon fruit daily, which were mostly exported to China," she said.
For growers like Phong, selling fruit to local traders who then sell to Chinese buyers is a common practice, but they are seeking a more direct approach.
"If Chinese traders engage with us directly, we may also benefit from higher prices," Phong said, adding that he expects more trade promotion efforts by Vietnam to facilitate Chinese traders' purchases.
According to the Trade Promotion Agency of the Vietnamese Ministry of Industry and Trade, Vietnam has the largest area under dragon fruit in Asia, and the fruit is exported to a number of countries and regions, including China, Thailand, Indonesia, Malaysia and Singapore.
"China continues to be Vietnam's key export market for agricultural products," said Vo Tri Thanh, the former deputy head of Vietnam's Central Institute for Economic Management.
Thanh said the two countries have seen good trade relations despite the COVID-19 epidemic.
"Both countries controlled the epidemic well, which was an advantage for import and export activities. We have also seen that in recent months, the customs clearance procedures have improved, which has helped save a lot of time," Thanh said.
China is an important market not only for Vietnam but also for the Association of Southeast Asian Nations, or ASEAN, in general.
Robust bilateral trade
In the first seven months of the year, ASEAN was China's largest trading partner, with trade up 6.6 percent year on year to 2.51 trillion yuan (about $365.6 billion), according to China's General Administration of Customs.
The robust bilateral trade was applauded by economic ministers from China and ASEAN at the 19th AEM (ASEAN Economic Ministers)-MOFCOM (China's Ministry of Commerce) consultations held via video link on Thursday.
In a media statement after the meeting, the ministers said the growth showed the resilience and huge potential for trade and economic cooperation between China and ASEAN, reaffirming the importance of strengthened cooperation to promote trade and investment for economic recovery.
This may also be a positive signal for a smoother and more profitable export of dragon fruit from Vietnam, which were among agricultural exports worth more than $600 million in the first six months this year, according to Vietnam's Ministry of Agriculture and Rural Development.
"I hope that more consumers in foreign markets, especially the giant Chinese market, can enjoy our fresh, sweet and succulent dragon fruit," Phong said.