Leaving New York: A reporter's tale
Share - WeChat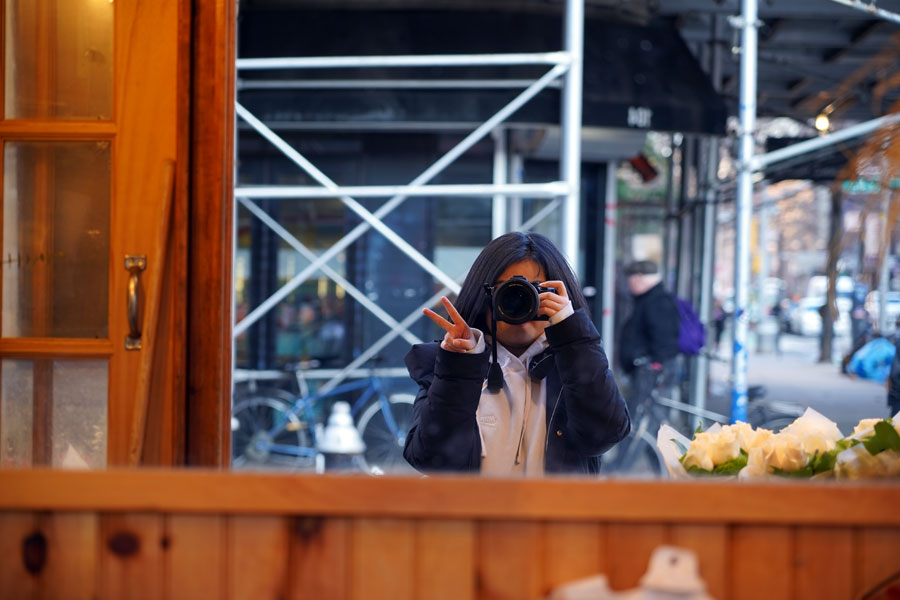 My New York City memories were stirred up by a sudden question from a colleague here in Beijing.
"How many wishes for 2020 have you fulfilled so far?"
"Zero," I replied. "The chance to fulfill them was taken away."
I can clearly remember that I had carefully written my wishes for my 2020 New York City life on little pink pieces of paper, a kind of wish confetti, after I had interviewed many excited people from different countries who had written theirs for posting on the Wishing Wall in the heart of Times Square on the brink of 2020. I was still a foreign reporter in the US at the time.
I hadn't considered writing down my own wishes until I was moved by my interviewees' hopes for the coming next year and the new decade. Their excitement when talking about their wishes was part of the city's traditional New Year celebration. After all, I was gathering information for a story.
I thought it would be beautiful to add my wishes for my 2020 New York City life to dance in the sky with a multitude of other confetti hopes floating down at midnight onto the revelers gathered in Times Square for the world-famous count down, so I wrote them out on small pink slips.
But I never thought that they wouldn't reach the pavement and would instead "fly away" in just two months.
The chance to realize these wishes was taken away by the US government's announcement on March 6 that the number of Chinese nationals working at five Chinese media outlets in the US would be reduced from 160 to 100.
Unfortunately, I was one of the 60.
Memories of that heartbreaking moment, when I first heard the news and began to digest the reality, came flooding back to me, and I nearly blamed my colleague in Beijing for having asked a question that forced me to relive this nightmare. I tried to stop myself from recalling any further details, including the hard journey back to Beijing that followed.
However, emotions can't be locked away in your mind. I experienced all over again the shock, sadness, anger, anxiety and disappointment I felt at that time.
I imagine any journalist who had gone through something similar would react much like me, even if it had happened months before.