Livestreams see edible fungi sales mushroom
Share - WeChat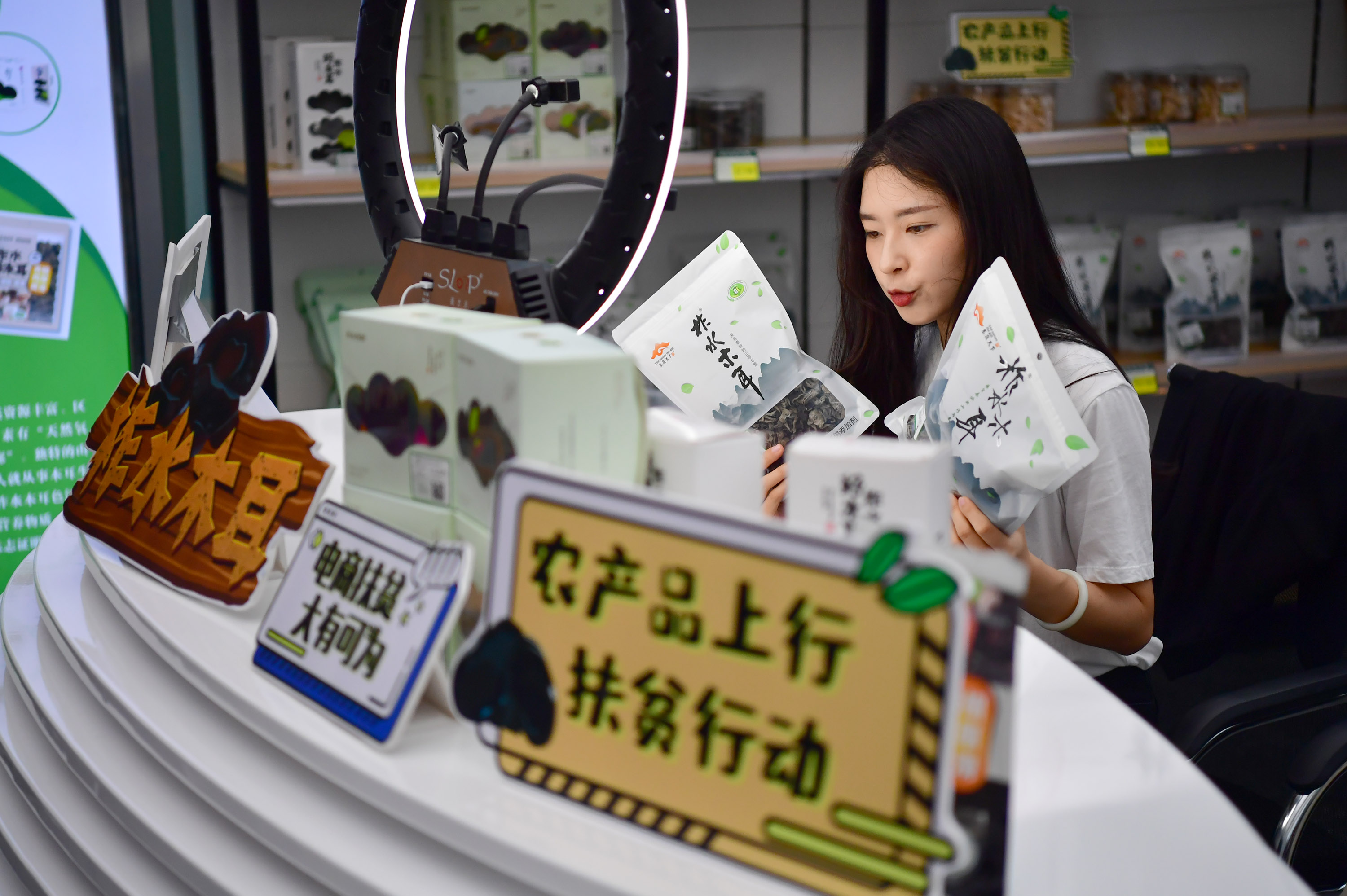 New impetus
The introduction of livestream sales of agricultural produce has given new impetus to the development of Jinmi, which will provide more opportunities for the produce to go global.
Zhao Shaokang, CEO of Qinling Tianxia, said the company has earned 6 million yuan from livestream sales of black fungus since the start of the year.
The livestreams allow vendors to amass about 300 orders a day, amounting to 6,000 yuan to 8,000 yuan, and fungi and related produce can be sold nationwide.
"The goal of our livestreaming sales is to see more of our produce sold in countries participating in the Belt and Road Initiative in the near future," Zhao said.
'Shoppertainment'
When measures to contain the novel coronavirus were imposed nationwide, they became a catalyst for people to move their shopping habits online.
Wang Mingqiang, vice-president of Alibaba Group and general manager of AliExpress, a cross-border online retail platform, said part of the shift has seen people's consumption habits change as e-commerce boomed and livestreaming became more popular, tapping into new sales channels.
"This 'shoppertainment' has reshaped the entire business landscape, in addition to changing consumers' online shopping habits," he said.
He added that livestreaming has become an important channel in China for the creation of new employment opportunities and raising people's incomes.
"More interestingly, what we have witnessed is that many consumers are unlikely to return to the traditional offline business model once they get used to online shopping," Wang said.
"Some overseas consumers, even those who had their first contact with e-commerce during the pandemic, quickly changed their habits and bought household supplies and protective equipment online in the months that followed."
Worldwide, the pandemic has accelerated the shift to online activities, driving the development of the e-commerce market in a positive direction, he added.
The right choice
Back in Jinmi, He, the saleswoman, has often wondered whether she made the right choice in leaving her legal career and becoming a livestreamer.
"I always thought that an online livestreaming salesperson was an internet celebrity, someone required to sing or dance in front of the camera. In my mind, all online anchors were like that," she said.
"But after training, I found that everything and each platform is worth a try," she added.
"When I'm livestreaming, I can decide how to do the broadcast. More often than not, I chat with customers about topics ranging from the agricultural industry to my work and even my daily life.
"Within three or four hours, in addition to selling produce online, I share my insights with the audience. It feels great to resonate with them."
Zhao Xinying contributed to this story.