Sanyu paper works to go on show in Shenzhen, Shanghai and Beijing
Share - WeChat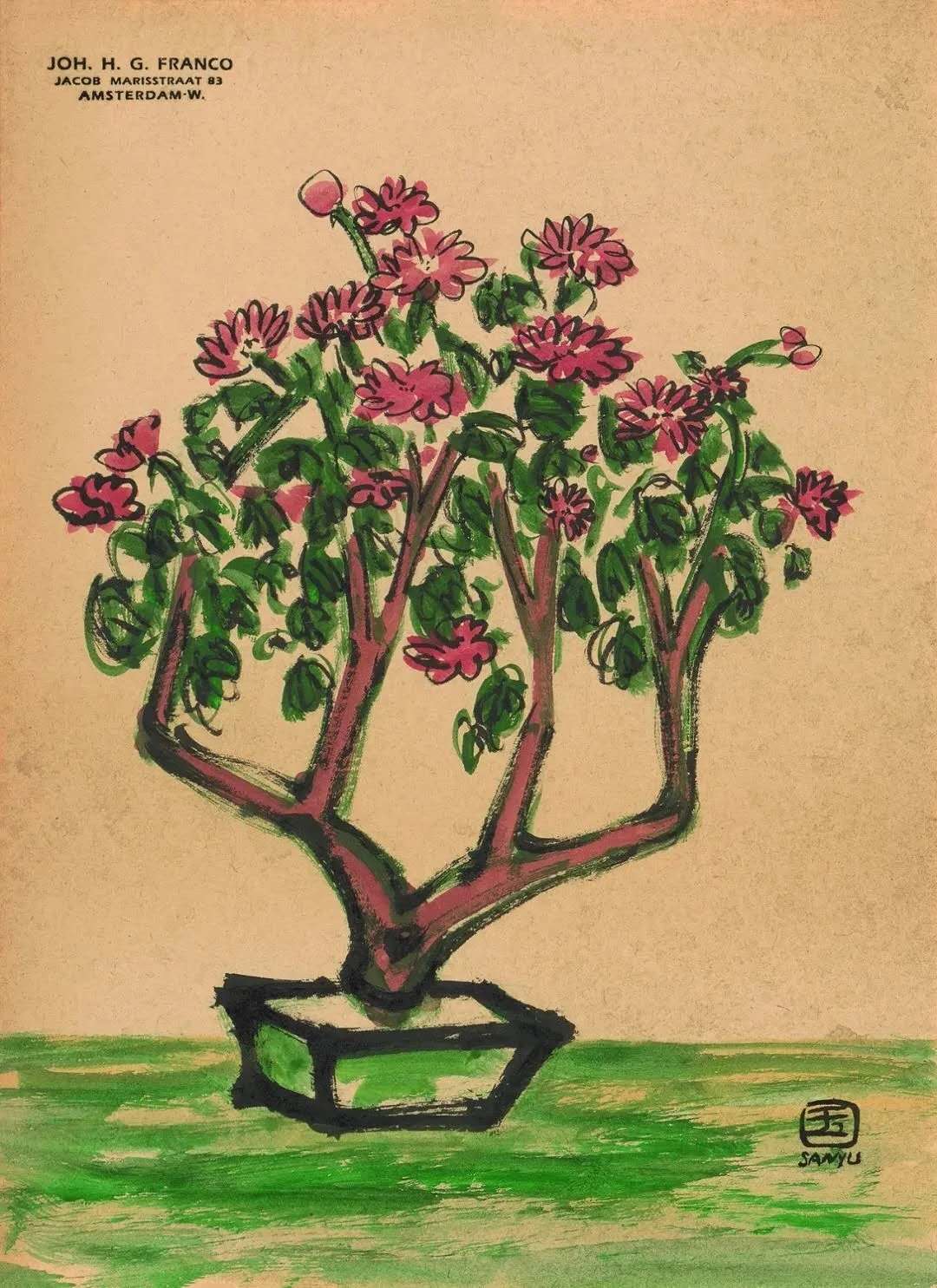 A group of paper works by the late artist Chang Yu (1895-1966), or Sanyu, will be on exhibition in Shenzhen, Shanghai and Beijing starting in September, ahead of an auction at Holly's International in Beijing in October.
The works, having been kept in the United States for nearly nine decades, include a portrait of the poet Shao Xunmei, a friend of the artist, and Sanyu's well-known themes such as nude women and bonsai.
Sanyu, hailed as the "Chinese Matisse", spent most of his lifetime in Paris and his works show a charming combination of Eastern and Western culture and art styles.
His oil painting Five Nudes was auctioned off for a record price of 303 million HKD ($39.1 million) at a Christie's contemporary art evening sale in Hong Kong last November, and Quatre Nus (Four Nude Women) was sold for 258 million HKD at a Sotheby's modern art sale in Hong Kong in July.
The 16 works, mainly ink-wash paintings and watercolors, are from a private collection of Sanyu's friend Wang Jiyuan (1893-1975), also an artist himself. When Sanyu came to New York in 1948, he lived at Wang's place for the first several months.
It's likely that Sanyu picked out these paintings and brought them with him to New York to seek opportunities for sales and exhibition, according to Huang Xuan, modern and contemporary art expert at Holly's International.
Huang adds that the artist's journey didn't turn out well and that was probably why these works were left at Wang's. She sees the series of works as a reflection of Sanyu's interaction with intellectuals in Shanghai at the time, and providing a perspective into the artist's experience in New York.
Other items set to be auctioned at the same time include manuscripts for the preface Chen Duxiu, one of the founders of the Communist Party of China, wrote for Science and the Outlook on Life, an important anthology on modern Chinese cultural history; and diaries from the modern scholar Hu Shi that recorded his days abroad in the 1910s, and his notes of research on the classic novel The Dream of the Red Chamber by Qing Dynasty (1644-1911) author Cao Xueqin.
These manuscripts were part of the collection of the Oriental Book Company, a major publisher during the first half of the 20th century.
A related seminar, discussing the duo's roles in the New Culture Movement during the 1910s and '20s, and the movement's influence on China until now, will be held in early September, according to Xie Xiaodong, founder of the art information platform ZAI ART and art branding service YM Culture, a partner of Holly's International for the seminar.