Taiwan's links to Somaliland firmly opposed
Share - WeChat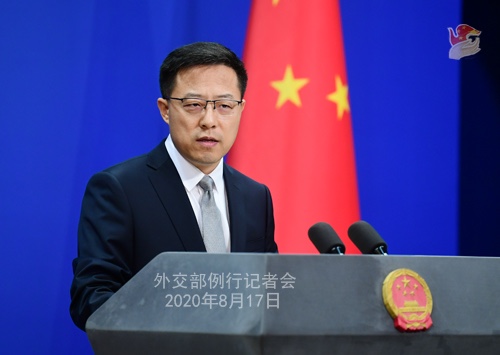 Foreign Ministry says exchanges are in violation of one-China principle
The Foreign Ministry expressed firm opposition on Tuesday to Taiwan and Somaliland exchanging official institutions or conducting any form of official contact.
There is only one China, and Taiwan is an inseparable part of China, ministry spokesman Zhao Lijian said, adding that the one-China principle is a universally acknowledged norm guiding international relations as well as a consensus of the international community.
Zhao made the remark at a daily news conference after Taiwan opened a "representative office" in Somaliland, a self-declared state internationally considered part of Somalia, a status that China also recognizes.
The "desperate attempt" by the Democratic Progressive Party to carry out separatist activities in the international community will never succeed, Zhao said.
Also on Tuesday, Zhao said China's anti-dumping investigation on wine imported from Australia is a normal one, and the Chinese authorities will carry out the investigation in a fair and just manner according to law.
China's position on developing its ties with Australia is consistent and clear, he said.
Bilateral ties that are healthy and stable serve the interests of both China and Australia, but require joint efforts from both sides, Zhao said.
The spokesman called for Australia to work with China, uphold the principle of mutual respect, equality and mutual benefit and do more to contribute to mutual trust and cooperation.