Taiwan youth urged to take part in cross-Straits relations
Share - WeChat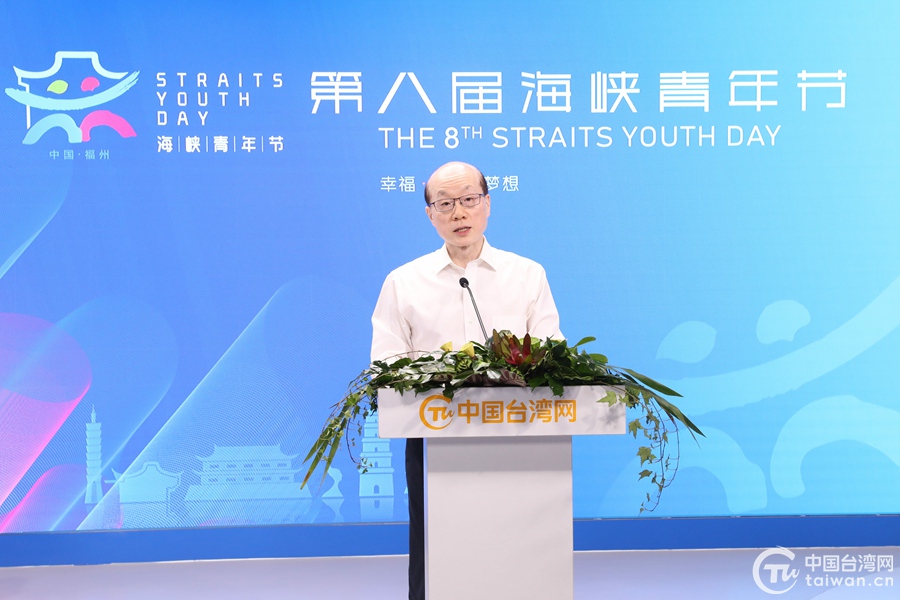 Annual festival designed to promote exchanges between young people
A mainland official called on young people from Taiwan to contribute to the development of cross-Straits relations at an event attended by young people from both the Chinese mainland and the island.
Liu Jieyi, head of the Taiwan Affairs Office of the State Council, addressed the opening of the 8th Cross-Straits Youth Festival on Saturday. Held in Fuzhou, Fujian province, the festival is an annual event aimed at promoting exchanges between young people from both sides of the Taiwan Straits.
"I hope that young people in Taiwan will bear in mind the great interests of the nation and overcome obstacles to make contributions to the development of cross-Straits relations," he said via video link.
The mainland will continue to provide support for young people in Taiwan who are seeking opportunities on the mainland, he added.
Liu said a great many Taiwan compatriots and enterprises on the mainland have made contributions to its battle against the COVID-19 pandemic.
As the mainland has taken the lead in effectively controlling the pandemic, and both its economic and social development have shown resilience and vitality, young people from Taiwan coming to the mainland will have better prospects, he said.
Liu called on young people on both sides to work together to push forward the process of national rejuvenation and reunification.
About 500 representatives attended the event in Fuzhou, and speakers from six other cities, including Taipei and Beijing, participated by video link. About 100,000 people watched the event online.
The event is one of the largest cross-Straits grassroots exchanges to take place since the beginning of the novel coronavirus outbreak late last year. Many activities had been canceled due to the pandemic and tense cross-Straits relations, the organizer said.
Participants talked about their lives and work on the mainland, including their experiences fighting on the front line against COVID-19, the latest policies for Taiwan residents on the mainland and the resumption of work and production after the outbreak was brought under control.
Kuo Yi-fan, a resident of Taichung on the island who started a coffee shop in Fuzhou in 2017, spoke about how he distributed over 1,000 cups of coffee for medical workers for free in February.
"Their persistence and dedication moved me and made me believe the city would be better, so I wanted to do something to show my respect," said Kuo, 29.
Hou Han-ting, from Taiwan's New Party, said the mainland's supply chain is deeply embedded in the global economy. It is the world's largest production base and will be the largest consumer market in the future.
He appealed to the island's young people to make up their minds as early as possible to come to the mainland and share in the fruits of its development.