England changes how it tallies virus deaths
Share - WeChat New way of measuring fatalities brings nation in line with others around world
England has changed the way it counts deaths caused by COVID-19, resulting in around 5,400 fewer fatalities in the United Kingdom as a whole, and a toll to date of 41,329.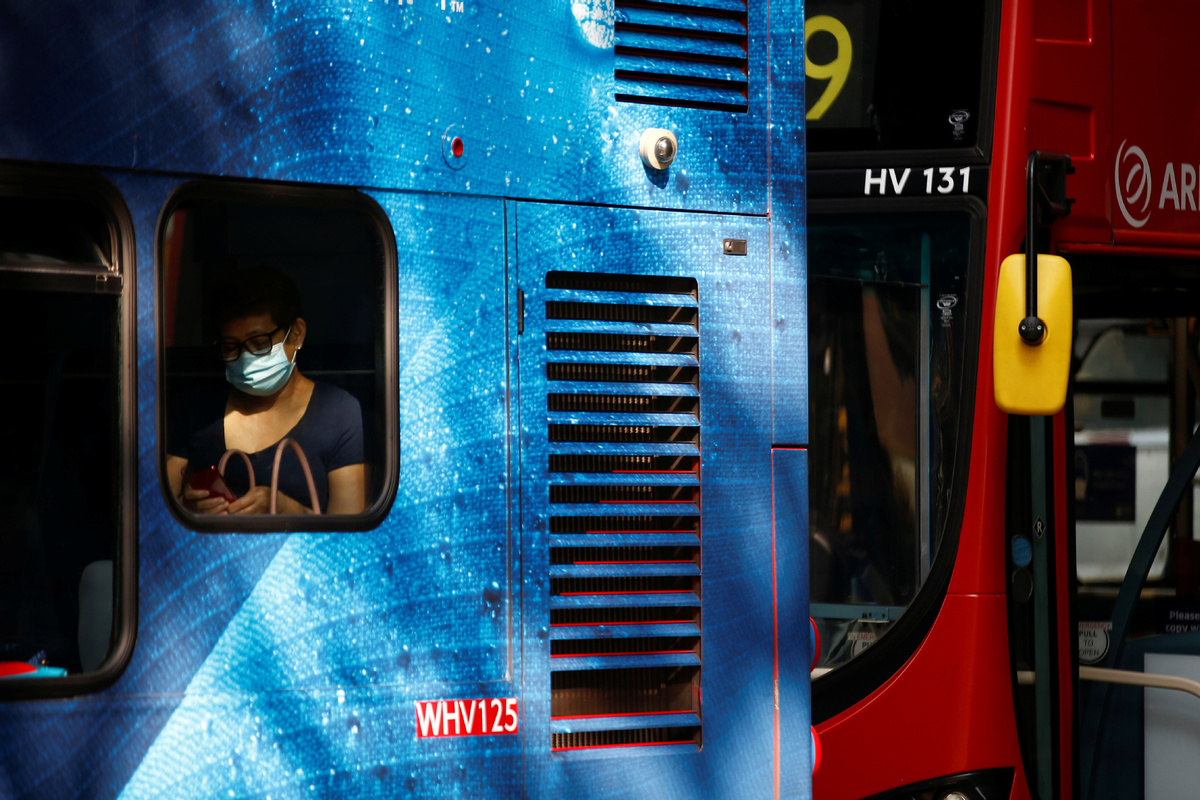 The government says the new way of measuring virus deaths brings England in line with Scotland, Wales, and Northern Ireland as well as many other nations around the world.
In the past, anyone who died at any time after testing positive for novel coronavirus was counted as a COVID-19 fatality. Now, the government has accepted that many of those who died a long while after testing positive perished from other ailments after recovering from COVID-19.
Under the new metric, people who test positive for the virus that causes COVID-19 are deemed to have died from the disease if they perish within 28 days of their diagnosis.
The change followed the UK's health secretary, Matt Hancock, calling in July for a review into the way deaths were calculated.
John Newton, director of health improvement at Public Health England, said: "The way we count deaths in people with COVID-19 in England was originally chosen to avoid underestimating deaths caused by the virus in the early stages of the pandemic."
But, he said, the old way of measuring fatalities ended up being an overestimation, which is also not helpful.
Newton said the new way of measuring deaths will give the government and the National Health Service accurate information about what is really going on.
The new way of measuring deaths is not without controversy because people have died after spending longer than 28 days on ventilators in intensive care units. It is understood those deaths will still be attributed to the disease.
In order to capture deaths attributable to COVID-19 but after the 28-day window, the government will also publish a tally of total deaths within 60 days of a diagnosis, meaning there will be two official death tolls. The government will use the 28-day metric for its planning.
The World Health Organization has not issued guidelines on how nations should calculate COVID-19 death tolls, resulting in some countries recording surprisingly low totals.
Keith Neal, an emeritus professor of the epidemiology of infectious diseases at the University of Nottingham, told the BBC: "The 28 days is widely used in many countries and England is now the same as the rest of the UK. The previous measure of always being a COVID death, even if recovered, was unscientific. As COVID deaths fall, a number of recovered patients, particularly the very old and those with severe underlying conditions, are now dying from these conditions and not COVID-19."
The change means the number of deaths in England for the week July 18 to July 24-the most recent week available-fell by 75 percent, from 442 to 111.