Domestic travel bounces back to health
Share - WeChat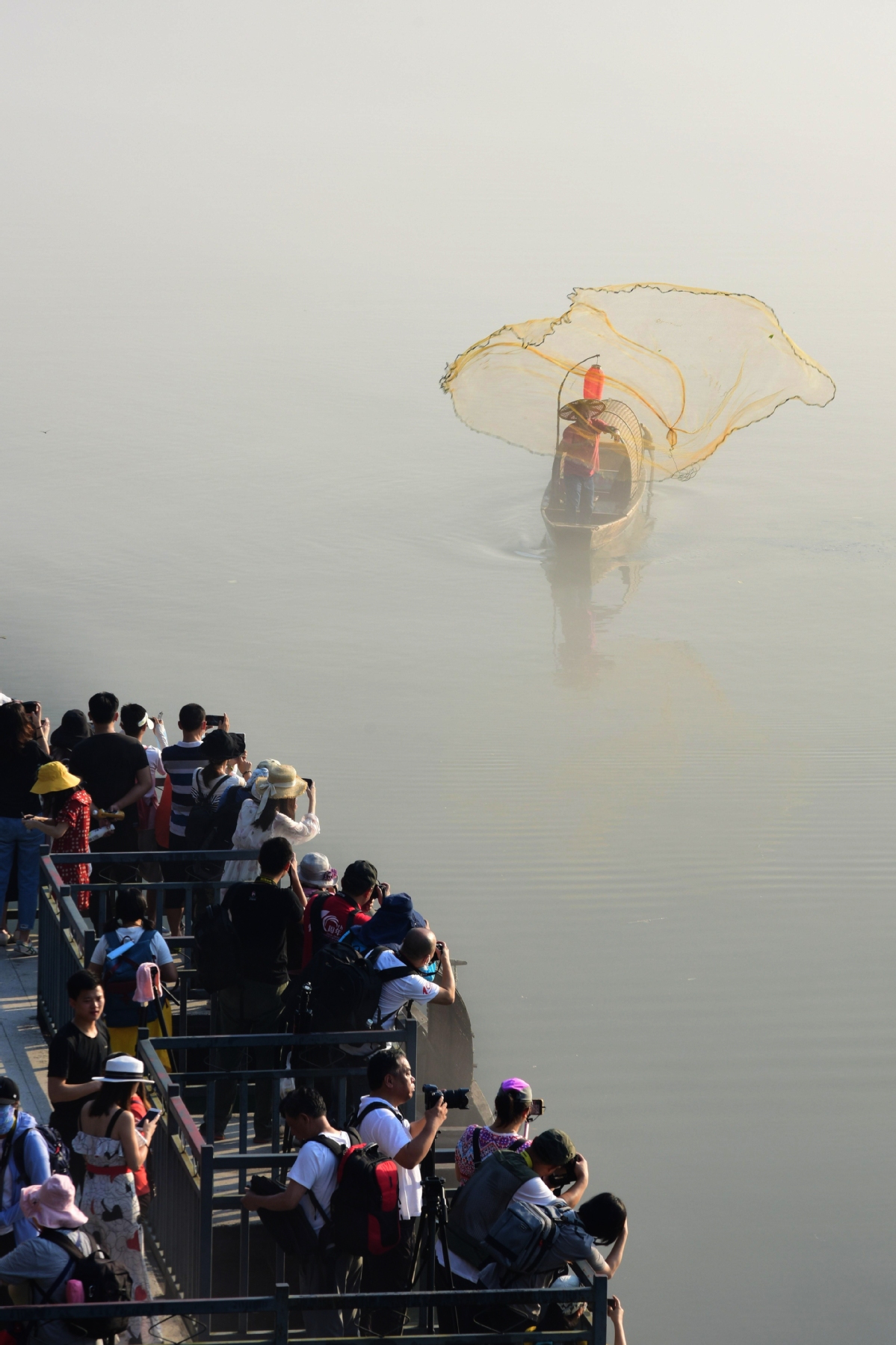 Cross-provincial tourist numbers on the rise
Demand for domestic travel was rekindled last month when approval for cross-provincial group tours to most areas was granted by the Ministry of Culture and Tourism.
The go-ahead came nearly five months after domestic and overseas group tours were suspended due to the COVID-19 pandemic.
The outbreak, which emerged in China during the Spring Festival holiday-a peak time for tourism-has had a huge impact on the travel industry and related livelihoods.
As a result, the resumption of interprovincial group tours during the busy summer vacation season has been welcomed by travel businesses and tourists.
Travel agencies, scenic areas, airlines, hotels, guesthouses and catering businesses are acting quickly to attract visitors, especially interprovincial travelers, with preferential prices and good-quality services.
The southwestern province of Yunnan, which boasts a wealth of tourism resources such as stunning scenery and ethnic culture, is an ideal destination to avoid the summer heat.
Stores, restaurants, bars and minsu (Chinese-style bed-and-breakfasts) in the ancient town of Lijiang have all resumed business as usual.
In June, the popular vacation destination attracted more than 682,000 visitors. However, this was a year-on-year fall of about 40 percent.
In late January, the town was closed for a month due to the pandemic. From Feb 20 to June 30, the number of tourist visits was nearly 1.8 million, a decline of more than 60 percent compared with the same period last year.
Wan Hongli, an administrative worker with the town's management authorities, said there was a clear rise in the number of visitors in May, when the COVID-19 outbreak in China started to ease. The five-day Labor Day holiday, another peak season for domestic tourists, fell during that month.
"Many people travel with family members or friends. The summer vacation season is always a good opportunity for students to take a holiday with their parents," Wan said.
"Livestreaming, a major online marketing tool, is also playing an important role in aiding the tourism recovery."
Wan said livestreaming is a good way to spread the news that Lijiang is back in business and ready to welcome visitors again.
She added that the scenic area has recruited experienced tour guides to explain the town's history to travelers. Local ethnic groups are appearing on livestream broadcasts to show viewers a range of their activities.
"In an attempt to make themselves more competitive, local minsu owners have also been livestreaming to attract potential guests," she said.
Wan said it is essential for the owners to be creative and cater to travelers' tastes. As an example, she cited a minsu that provides a live action role-playing game.
Popular among young Chinese, players follow scripts in the game to act the roles of different characters. Costumes and props are also used.
Since mid-February, about 500 minsu owners in the town, accounting for about 30 percent of the total, have voluntarily provided Chinese medical workers with free accommodations. The offer lasts until the end of this year.
The local government recently launched the first biennial art exhibition in the town, with the aim of extending Lijiang's cultural influence and boosting tourism.
Late last month, more than 30 artists, led by Fan Di'an, head of the Central Academy of Fine Arts in Beijing, were invited to the town for a weeklong working visit.