Fear-mongering over learning Chinese is like spreading poison
Share - WeChat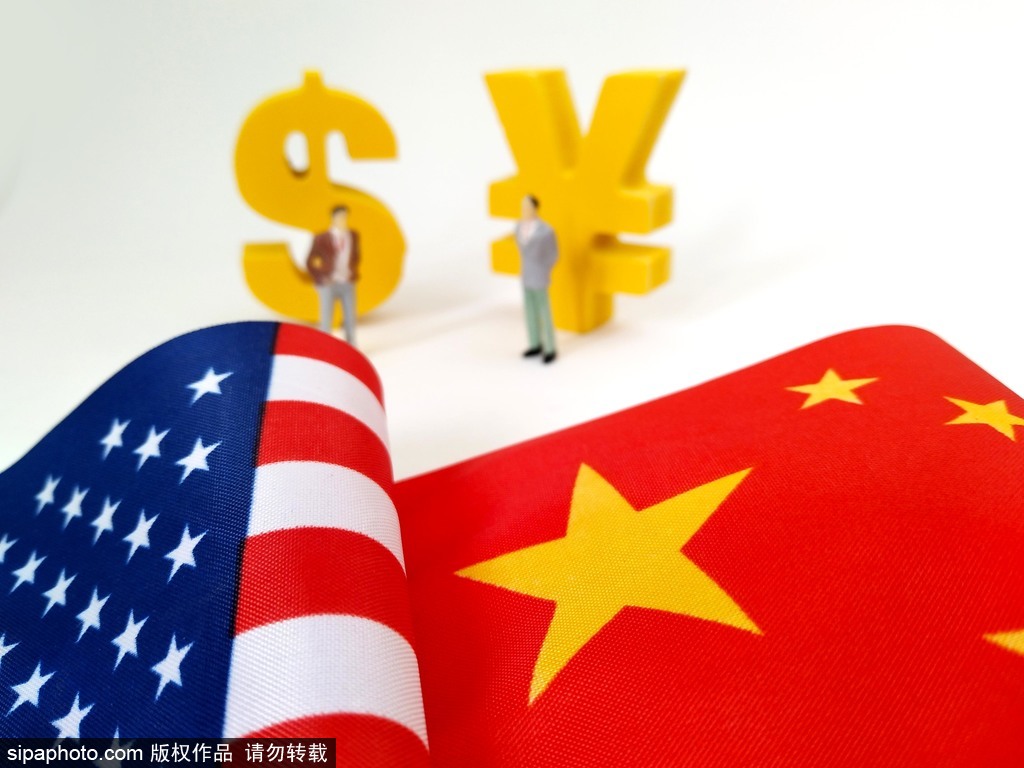 The "Red Scare" seems to be spreading fast in the United States after the US president said on Tuesday that if he is not re-elected in November, "you're going to have to learn to speak Chinese".
But wouldn't that be a good thing? The more people across the world speak each other's mother language, the better understanding they will develop.
I am proud that about 300 million Chinese, almost the size of the entire US population, are learning English. Many others are learning French, German, Spanish, Portuguese, Japanese, Russian and Arabic. One of my former colleagues was the envy of our group, partly because he spoke Swahili and was later posted in Nairobi, Kenya.
I still remember a chilly early morning in March 2013, two months after I shifted from New York City to Washington DC, when I went to the Rock Creek Park to cover a 5-kilometer race to raise funds for Washington Latin Public Charter School students who were planning a 10-day trip to China during the spring break.
The students, many of whom had studied Chinese for years, yearned to visit China, to meet Chinese people, and learn more about Chinese culture and history. While writing this column, I checked online and found that their impressive Chinese language teacher Christina Stouder is still working there. Having spent years in China, including teaching in villages in Hunan province, she not only speaks fluent Chinese but is also well versed in Chinese culture, history and society.
Caitlin Keliher was a senior at George Washington University in November 2013 when I met her at "Chinese tea time", a regular Chinese language event at the university's Sigur Center for Asian Studies.
I loved the gatherings because their professor Edward McCord is a brilliant Chinese history professor specializing in the study on Chinese warlords, something I found fascinating. When I checked out Keliher online on Wednesday, she is working at Harvard China Fund as a program coordinator after finishing her graduate study at Harvard Kennedy School.
In fact, the US president's granddaughter Arabella is a star among many Chinese people because of her Chinese language skills, and can sing Chinese songs, and recited the Three Character Classic in front of Chinese President Xi Jinping and first lady Peng Liyuan during their visit to Mar-a-Lago in Florida in April 2017. The US president was clearly proud when he presented the video clip as a gift to Xi during his visit to Beijing that November.
Over the years, I have interviewed passionate students of the Chinese language not just in the US, but also in Spain, France, Portugal, Cuba and Belgium, where I am now based. I feel delighted when young people greet me with nihao (Chinese for hello) in a Carrefour supermarket or the park near my apartment in Brussels.
So there should be no controversy, no matter who the US president is, over people in the US or any other country learning Chinese. Programs such as"100,000 Strong" to encourage American students to learn Chinese should continue to boost mutual understanding.
If you don't study Chinese and don't know about China, how can you make informed decisions about the country?
Sadly, rising McCarthyism is bringing back the dark days of the late 1940s and 1950s to the US. No wonder some Georgetown University students pursuing studies in China are worried about not being able to pass security clearance when seeking a government job.
If we tolerate the fear-mongering that the US president and his fellow politicians are indulging in, it might not be long before Americans speaking Chinese are investigated by the FBI, or anyone frequently dining at Chinese restaurants is probed for China connections.
The author is chief of China Daily EU Bureau based in Brussels.
Most Viewed in 24 Hours
China Views