Photographer captures rare pictures of exotic birds
Share - WeChat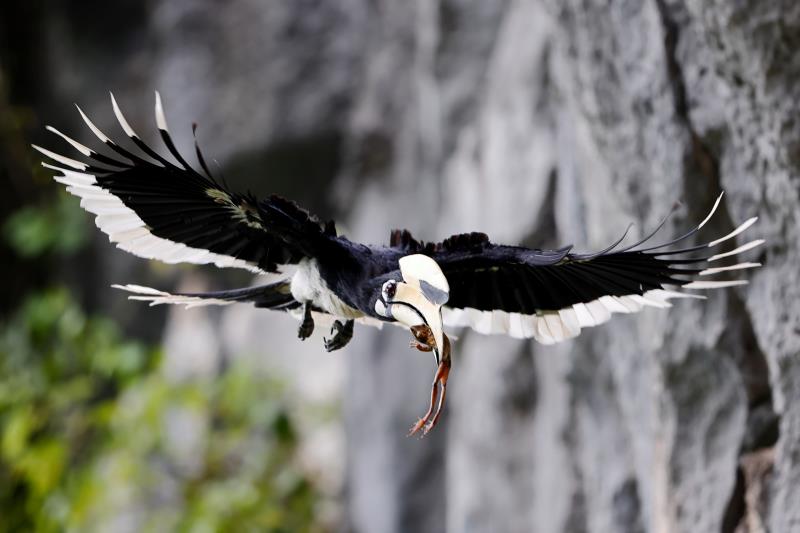 A photographer recently captured the breeding behavior of oriental pied hornbills, a rare bird in the IUCN Red List of Threatened Species in Guangxi Zhuang autonomous region.
Huang Songhe, a wildlife photographer, spent 60 days at Encheng National Nature Reserve in the Guangxi Zhuang autonomous region, and finally caught some precious moments in the life cycle of the rare bird.
The oriental pied hornbill is large in shape, with an average body length of 74 to 78 centimeters. There is a copper helmet-like protrusion on its head, hence the name "hornbill".
According to Liu Yang, an ornithologist and associate professor of ecology at Sun Yat-sen University, the bird tends to nest in trees and it is very rare to see its breeding on karst cliffs.
With a habitat limited to Yunnan province, Guangxi and some parts of the Tibet autonomous region, the population of this species is quite limited. However, the bird has been seen more frequently in recent years, as local people have made more of an effort to protect wildlife.