Capital's top movie event highlights 'online' participation
Share - WeChat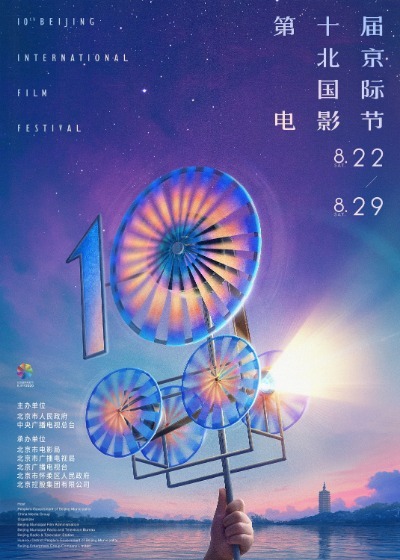 The 10th Beijing International Film Festival, a highly anticipated event expected to boost the recovery of Chinese film industry, will show more than 300 movies, with around 100 titles released in 18 cinemas, said the organizers on Thursday.
Among the lineup, around 250 movies -- with 50 being new titles from home and abroad -- will be available on the streaming site iQiyi, the largest release of its kind.
Aside from the online release, the festival will air 20 quality movies on three channels of Beijing Satellite TV, marking the first time that domestic festival circuits shift to a TV network to expand its exhibition platforms.
Outdoor screening, once a familiar entertainment for Chinese a few decades ago, will return to the festival as one of the four screening ways. Twenty four classics, including Romance on Lushan Mountain and Undine, will be screened outdoors as part of the festival.
Wu Jing, action star most famous for China's all-time highest-grossing film Wolf Warrior 2, will serve as the ambassador of the 10th Beijing film festival.
Eight celebrities and established insiders -- including director Zhang Yimou, actor Chen Daoming and Wu -- will open the festival with speeches.
So far, the festival's Beijing Market, a sector that gathers investors and distributors, has received 829 submissions, up 13 percent year-on-year. All the business negotiations will be held online, mainly through a digital system which combines the techniques of 3D and virtual reality.
An anticipated sector for young talent and movie fans, the festival's 10 major forums plan to invite around 80 veterans, insiders and researchers. Apart from that, its master class will invite some foreign filmmakers, including Cannes-winning film Little Joe's director Jessica Hausner.
The Beijing festival, which was postponed due to the COVID-19, will take place in the Chinese capital from April 22 to 29.