A decision in the interest of HK residents: China Daily editorial
Share - WeChat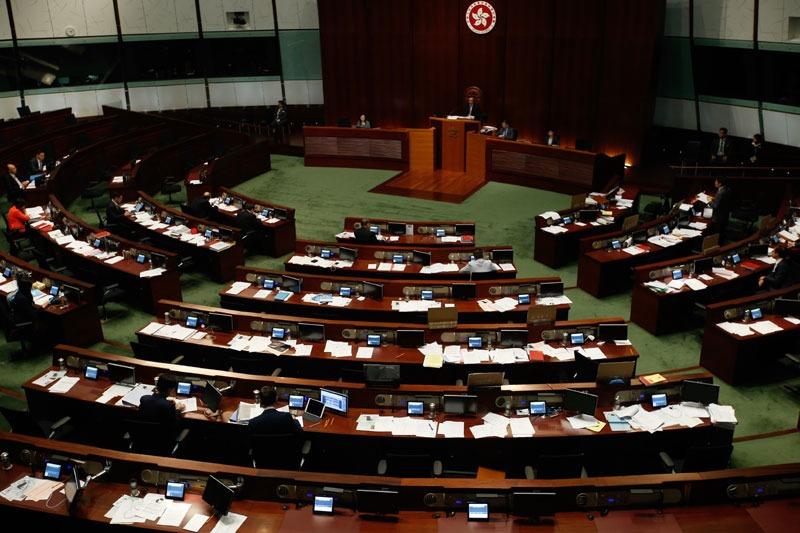 To help the Hong Kong authorities contain the third wave of novel coronavirus infections, and consequently revive the economy and improve people's livelihoods, the Standing Committee of the National People's Congress on Tuesday decided that the sixth Legislative Council of the special administrative region will continue to perform its duties for no less than one year until the seventh LegCo starts its term.
The NPC Standing Committee's decision will also ensure LegCo continues to operate smoothly in the run-up to the election next year.
On July 31, Carrie Lam Cheng Yuet-ngor, chief executive of the SAR, announced that the election to the Legislative Council, originally scheduled for Sept 6, has been deferred by a year in view of the health risks posed by the new, severe outbreak of COVID-19.
Since July, Hong Kong has been in the grip of a new wave of infections, which, coupled with the damage caused to the city by the yearlong violent demonstrations by radicals, poses a big challenge to the authorities. And holding the LegCo election in such conditions, which would see more than 3 million flocking to polling stations spread across the SAR to cast their votes, would greatly increase infections and further strain the already stressed healthcare system of the city.
Therefore, the SAR authorities' decision to defer the election is both rational and logical — not least because it attaches the highest priority to the Hong Kong residents' health and welfare.
Given that LegCo's operation in the interim one year is an important constitutional issue that concerns the overall interests of Hong Kong, the NPC Standing Committee decided that it should operate normally to ensure the healthy functioning of Hong Kong society.
The NPC Standing Committee is empowered by the country's Constitution and the Basic Law of the Hong Kong SAR to decide on the fundamental and major issues of LegCo's operation. Its decision also takes into account the situation in Hong Kong and its residents' livelihoods, which are of utmost importance to the city's long-term stability and prosperity.
The fact is that, if the latest outbreak is not contained quickly, it will deal another serious blow to Hong Kong's economy and affect local residents' health and livelihoods. That's why containing the new outbreak is of overriding concern for the SAR. Hence, it is necessary for people from all walks of life in Hong Kong to shelve their differences and rally around the SAR government so it can tide over the health crisis and resume normal economic operations at an early date.
Not only is the SAR government, with the support of the central government, capable of controlling the latest outbreak, it can also restore the social order and put the region's economy back on the growth track.
Most Viewed in 24 Hours
China Views