Why the chips are down for Qualcomm
Share - WeChat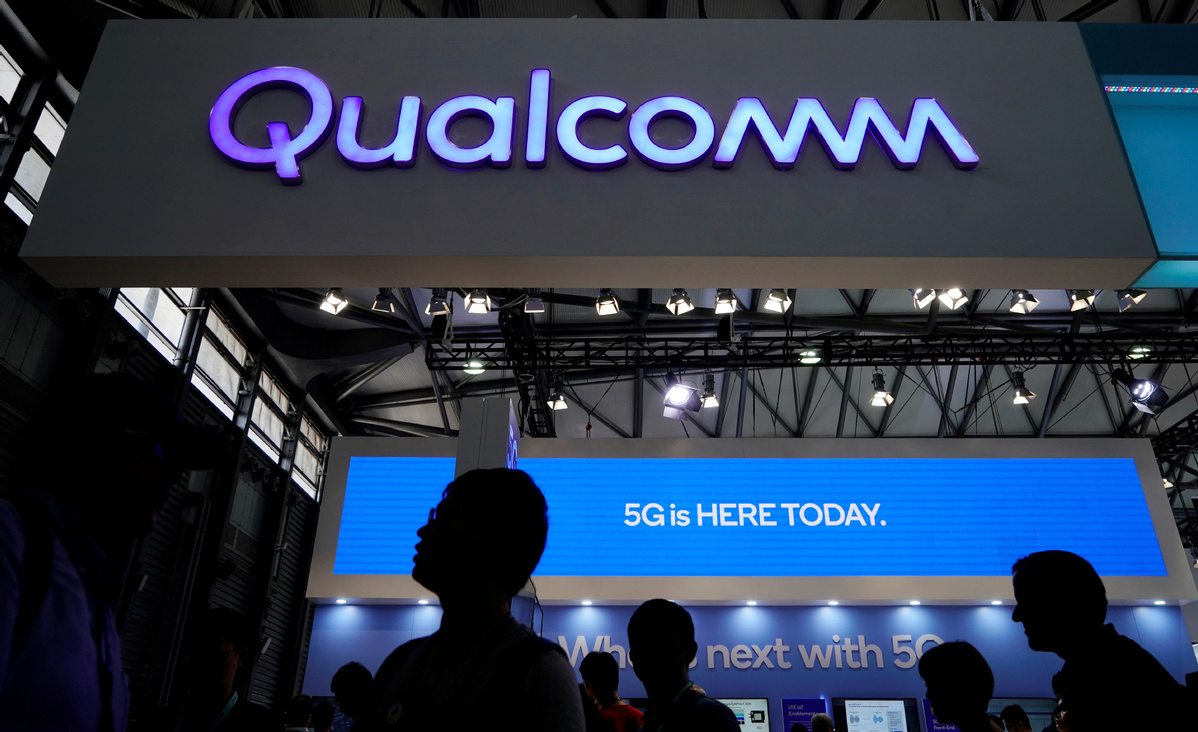 Chipmaker Qualcomm is reportedly lobbying the United States government to lift the restrictions on Huawei so that it can sell Snapdragon processors to the Chinese company, warning that a ban could end up handing over a $8 billion (55.7 billion yuan) market share to overseas competitors.
The US administration has been trying to cut off Huawei's supply chain, putting it on its "Entity List" in May 2019 and banning it from purchasing chips and other high-tech items from US suppliers. And now, under US pressure, Taiwan Semiconductor Manufacturing Co., Ltd. will halt supplies to Huawei after Sept 15.
Chips are the cornerstone of most cutting-edge technologies, determining the advancement of artificial intelligence, 5G, quantum computers among others. In the era of digital transformation and artificial intelligence, the chip industry determines a country's economic and military competitiveness, and correspondingly its national security. The US administration is trying to contain China's technological progress by trying to cut off its chip supply, but this will only end up hurting the US' own businesses and industries.
As far as US chip companies are concerned, their rise is closely tied to the development of China and other Asia-Pacific countries, including Qualcomm and Intel and others. Of the US chip industry's $46 billion export in 2019,$8.8 billion, or nearly 20 percent, came directly from China. In 2019, Qualcomm took a 41 percent share of China's domestic mobile phone chip market, the highest among all chip providers.
As 5G, the internet of things and smart cars will gradually replace smartphones and computers to become the new driving force of the chip industry, China's huge domestic demand is providing a wide space for the development, innovation and application of these fields.
This means China and other countries in the Asia-Pacific region will become more important to US chip companies, perhaps the main reason why Qualcomm is trying to persuade the US government to not cut supplies to Huawei.
The chip industry chain involves more than 300 subdivided industries. Therefore, blocking Huawei and missing out on the Chinese market will prevent US enterprises from fully participating in globalization, and their lack of sufficient influence and status in the new industrial chain will eventually hurt them and others.
For global chip suppliers, China is not only the biggest customer and market, but also an important place for future technological innovation. In the context of the US' attempt to decouple from China, China should make a long-term plan for the development of its own chip industry. Also, it should continue to adhere to a globalized approach, pursuing cooperation with European countries, Japan, the Republic of Korea and other countries to share their scientific and technological development.
Most Viewed in 24 Hours
China Views