Mainland aid a 'light at the end of the tunnel': NPC deputy
Share - WeChat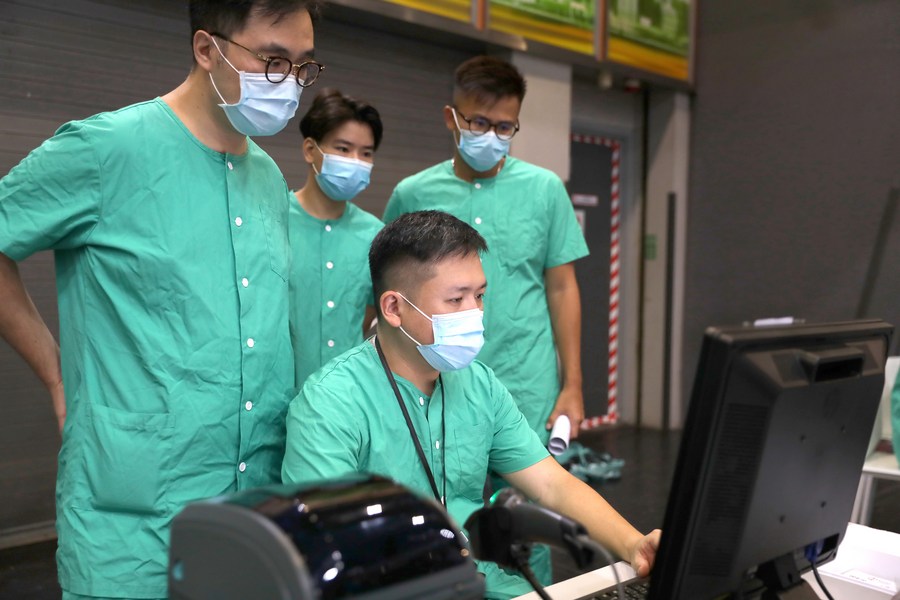 The central government's medical assistance to the SAR was like "light at the end of the tunnel", giving us hope of containing the COVID-19 pandemic soon and reopening the economy, David Wong Yau-kar, a Hong Kong deputy to the National People's Congress, said.
Without the help, it will take a very long time for Hong Kong to get the situation under control, Wong told China Daily on Wednesday.
That's because the city's healthcare system is understaffed, and it lags in the capacity to detect and track any potential patients, Wong, who is also chairman of the Mandatory Provident Fund Schemes Authority, said.
Hong Kong recorded 85 new COVID-19 infections on Wednesday, all local transmissions, bringing the city's tally to 3,754, with 43 deaths in total.
"Without that (assistance from the central government), I don't really see the light at the end of the tunnel. it's just gonna drag on for month after month with no end in sight or maybe until a vaccine comes along," Wong said.
Wong refuted those critics who had spread rumors about the aid from the Chinese mainland, saying the claims were "most unfortunate" and similar to "laying blame or suspicion on the good Samaritans".
"I hope that this negative campaign would stop," he said.
Wong stressed that the mainland's assistance was essential to protect Hong Kong's public health and also for the eventual reopening of the city's economy.
Since the COVID-19 outbreak in January, the retail, catering, tourism, convention and exhibition sectors of Hong Kong's economy have been among the hardest hit, according to Wong.
In addition to reviving the economy, political and social activities also need to be carried out in the context of containing the epidemic, including the Legislative Council election, Wong said.
Wong said the decision to postpone the election, initially scheduled for Sept 6, by one year, was "absolutely necessary and quite reasonable."
" I think the postponement is pretty much the only option," Wong said.
He pointed out that even after the city gets the pandemic under control, it needs at least 14 to 28 days to observe if there is any resurgence in cases. People also need to prepare and campaign for a proper and fair election, he said.