Chinese ambassador says China-US relations at 'critical moment'
Share - WeChat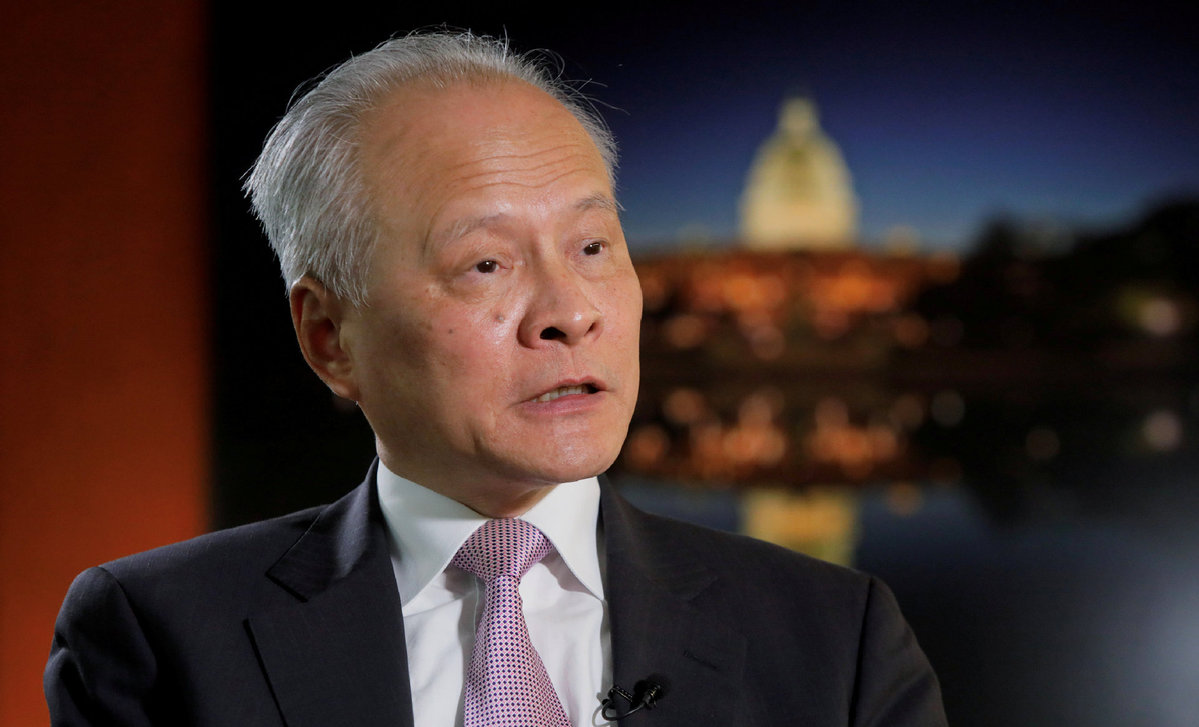 Bilateral relations between China and the US are at a very critical moment, Chinese Ambassador Cui Tiankai said at the virtual Aspen Security Conference.
"We are at a very critical moment in our relations," the veteran Chinese envoy said on Tuesday.
"The deterioration in relations is "unprecedented since Dr [Henry] Kissinger's visit almost a half century ago," he said, adding that "I don't think a new Cold War would serve anybody's interest."
"The normalization of relations between our two countries and the growth of this relationship over decades ... has served the interests of both countries and the world very well," Cui said.
The ambassador was also asked to comment on Tik Tok.
After threatening on Friday to ban the app from the United States on national security grounds that Tik Tok's Chinese parent ByteDance has denied, Trump warned on Monday that TikTok would be shut down on Sept 15 unless Microsoft or another "very American" company purchased it.
The president also said that any sale of Tik Tok's American operations would have to include a "substantial portion" of the price going to the US Treasury Department.
"I don't think there's any evidence that any company is giving such information to the Chinese government. People make these accusations but never show us any evidence," Cui said.
"To accuse China of not giving American companies a level playing field, while at the same, they themselves are denying a Chinese company such a level playing field — this is extremely unfair," the ambassador said.
Asked about the phase one trade deal with the US, Cui said, "As far as I know, the two economic teams have been in contact with each other at various levels, and we are making good progress."
He said China is still purchasing American products, including agricultural products.
"Of course, the dynamic is hindering the normal trade flows. But I think we're doing our best to overcome the difficulty to keep the trade flow and to implement this trade agreement as effectively as possible," he said.