Shenzhen an example of epidemic control: senior health expert
Share - WeChat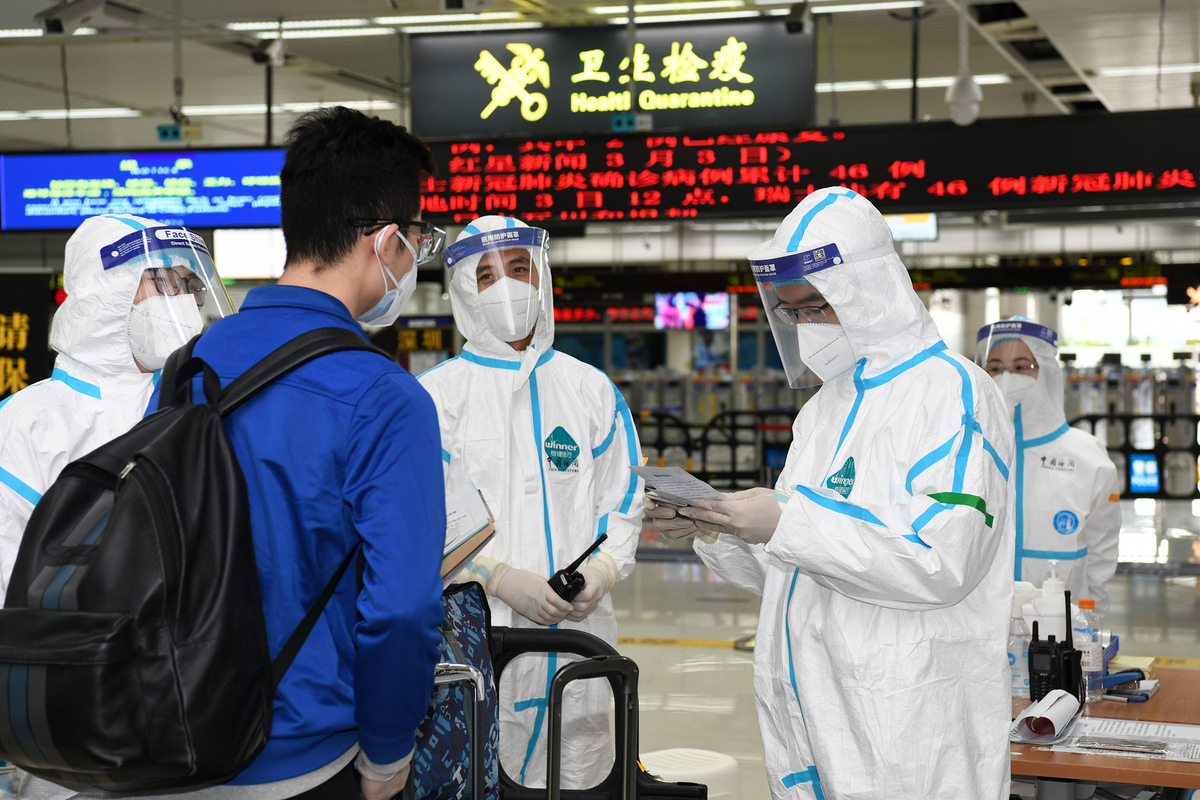 Shenzhen has set an example for large cities on COVID-19 prevention and control, a senior health expert in dealing with COVID-19 cases said recently.
"The people in Shenzhen have experienced life as usual, and that is the ideal state of epidemic prevention and control," said Zhang Wenhong, director of Shanghai-based Fudan University Huashan Hospital's Department of Infectious Disease, in a recent interview with the Shenzhen Special Economic Zone Daily.
"I guess only in Shenzhen can you find a joint negative pressure ward with 1,000 beds, but perhaps it will not be used at all, as the situation has been put under control in the city," he said.
Zhang, who is also leader of the Shanghai expert team on COVID-19 clinical treatment, said the novel coronavirus may exist for a long time, but people have to restart their lives in masks.
Shenzhen has expanded its COVID-19 testing capabilities by setting up a lot of quarantine posts, and has been equipped with good community management experience, he said, and he thinks the city will remain a low-risk place.
In his speech at the Shenzhen Talent Training Institute, Zhang mentioned there were many positive aspects to Shenzhen's epidemic control.
For example, Shenzhen does a satisfactory job in patient tracing and community quarantine, and in early warning of febrile patients in front-line fever clinics to ensure there are no loopholes.
Shenzhen has also continuously expanded its quarantine posts and improved testing capability, which proved important for its response to the high risks imposed by imported cases. All those count on a lot of social resources and social management capability.
Due to the joint efforts of the whole city, the pandemic's influence on its economy and society have been minimized, Zhang said.
Also, considering the recent outbreak in the Hong Kong Special Administrative Region, Zhang pointed out Shenzhen has adopted stringent testing and quarantine measures for inbound travelers entering its ports, with a very sound early warning system.
That being said, even if there are some new local cases reported, people in Shenzhen should not panic. "I believe Shenzhen can contain the epidemic within the shortest possible time," Zhang said.