Tactics seen backfiring on US interests
Share - WeChat Moves to decouple from China in tech sector panned by law experts urging talks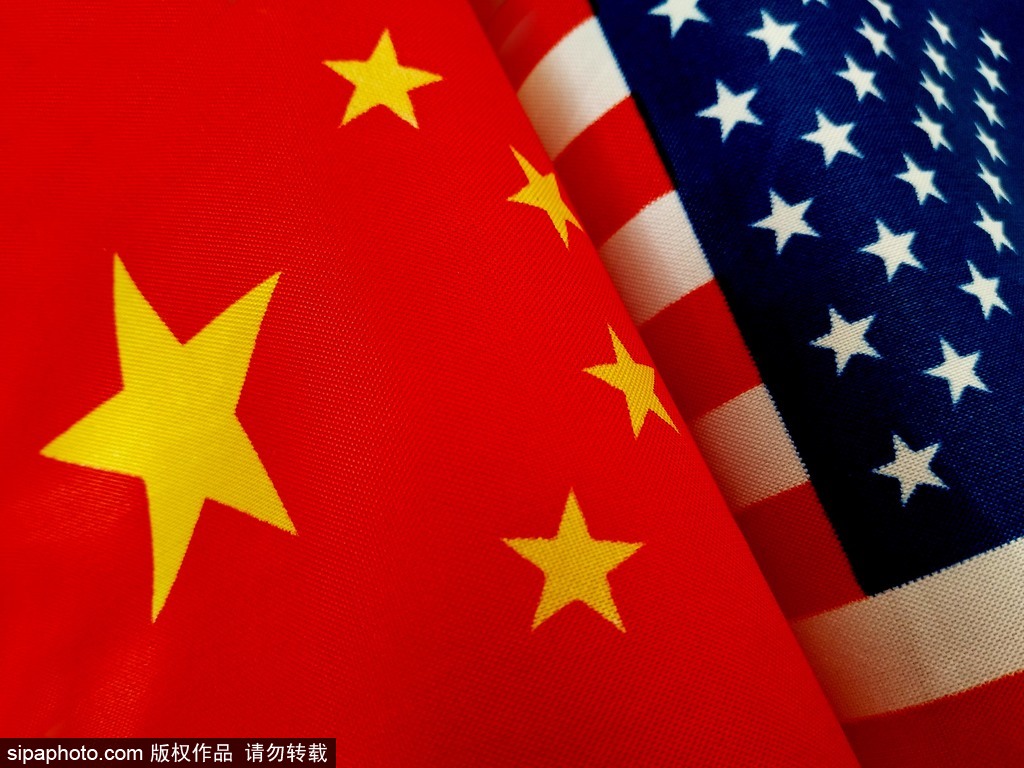 Leading intellectual property law experts warn of consequences if the United States and China decouple in the technology sector and call for the US government to resume multilateral dialogue.
"Threats aren't going to go very far with China anymore," said David Kappos, former director of the US Patent and Trademark Office. "They've got a huge economy and they can rival us in that regard. Logic, fact and data are going to go a long way."
He said it's unfortunate that the US has "implicitly moved in a direction that presses for more state intervention in China".
"I've always felt like the courts are showing so much promise in China that we ought to be encouraging judicial enforcement and not administrative enforcement," Kappos said in a recent webinar organized by Berkeley Center for Law and Technology.
The US recently added 11 Chinese companies to its "entity list" for export controls, the latest effort by the administration of US President Donald Trump to restrict Chinese companies from buying US technology over intellectual property, or IP, and other concerns.
Last month in a tweet, Trump threatened "a complete decoupling from China".
Don Rosenberg, vice-president and general counsel of Qualcomm, said: "Even a major decoupling is almost nonsensical because certainly in our industry there's no way that you're going to be able to decouple, and also given the growth of China over the last 40 years."
He said his company is a good example of how a US technology company and Chinese companies can coexist in the Chinese system: Qualcomm has more than 5,000 employees in China and has invested more than $250 million in companies there. More than 200 Chinese device makers are licensees of Qualcomm's patent portfolio. It sells to many major Chinese device makers including Xiaomi, Vivo and Oppo.
"We've got an awful lot of business there and it continues now as we move into the 5G era," said Rosenberg. "Now we are, in particular, struggling as everyone else does, with the present circumstance-the so-called trade war and the commerce export restrictions."
Alex Capri, a research fellow at the trade-focused Hinrich Foundation, said: "The weaponization of technology supply chains, which we've absolutely seen from the US side, is a very short-term application of leverage."
From a long-term perspective, what the US is doing is essentially accelerating the "de-Americanization" process of a Chinese supply chain, because the Chinese companies will be forced to figure out how to get that technology from somewhere else or how to do it themselves, so there's collateral damage affecting US companies, he said.
Mark Wu, a professor at Harvard Law School, noted that up until the mid-2010s, the US and China had a bilateral strategic dialogue process to address their IP challenges while still maintaining a collaborative technology relationship.
"What caught many people off guard has been the rise of unilateral measures on the part of the US government, not only in terms of tariffs but also in terms of export controls and direct pressure placed on certain companies," said Wu.
Zero-sum game
The reason multilateralism has been useful is it allows both sides to take it out of the realm of a single zero-sum game, said Wu, adding that the multilateral process has not collapsed, despite a "much weaker footing".
"There will continue to be cooperation because the nature of technology is such that you can't fully decouple, but there will be a lot more uncertainty in the years ahead," Wu said.
Dan Prud'homme, a professor of innovation, strategy and international business at the EMLV Business School in Paris, said: "A collaborative relationship between the US and China can provide a lot of benefits for both countries.
"By engaging the Chinese authorities, the IP system in China can be reformed to offer more certainty to US multinationals, and that may allow them to be more profitable."
He also noted the "incredible "number of opportunities in emerging technologies in China and the growing knowledge base in Chinese universities, as well as government incentives that will "best respond to technological change".