Talk of turning off TikTok ticks off teens
Share - WeChat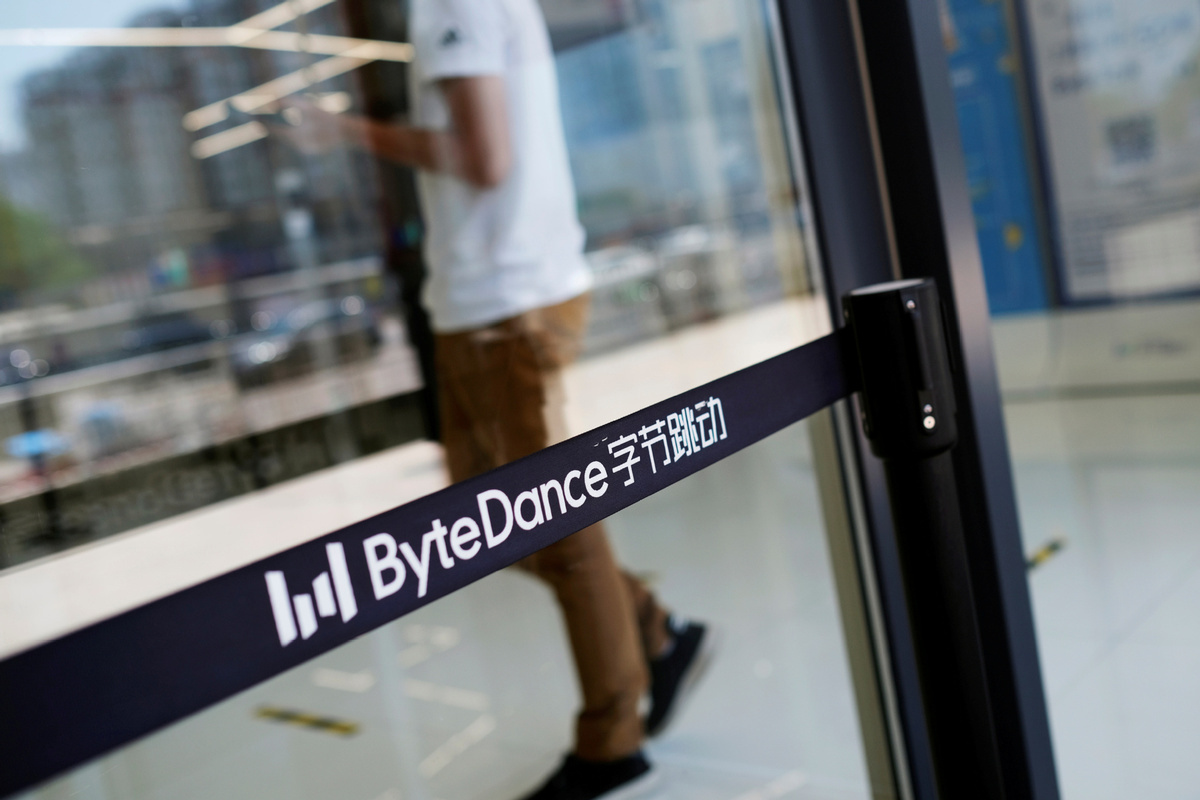 The Trump administration could risk alienating an important demographic with its planned ban of TikTok: young voters.
Those voracious users of social media are getting loud about possibly losing access to one of their favorite channels: the immensely popular short-form mobile-video app TikTok.
Many teens aren't likely to think about purported issues of national security as a reason for why they can't use the app, which is owned by the Chinese company ByteDance Ltd.
"If it hasn't already, I think this will definitely be a game-changer in young voters going out and voting for sure," Kaylyn Elkins, 18, of Washington state, told NBC News. "I think it's just ridiculous considering what's going on in the world and our country alone. I think if it was owned by a European country, he (US President Donald Trump) wouldn't even consider this idea."
Addison Rae, a 19-year-old social media personality from Louisiana with 53 million followers on TikTok, tweeted one word Saturday about the news: "bitter".
Claudia Conway, 15, the daughter of White House adviser Kellyanne Conway, who has been at odds with her mother over her political views, on Saturday tweeted: "yo @realDonaldTrump if you wanna just ban my tiktok account why didnt you just say so."
Reuters reported on Saturday that ByteDance, in an effort to reach a deal with the White House, agreed to divest the US operations of TikTok. ByteDance reportedly was previously looking to keep a minority stake in the US business of TikTok, which the White House had rejected.
Microsoft Corp has been in talks to take over TikTok's operations in the United States.
"Following a conversation between Microsoft CEO Satya Nadella and President Donald J. Trump, Microsoft is prepared to continue discussions to explore a purchase of TikTok in the United States," the software giant posted on its official blog Sunday.
Microsoft said it "will move quickly to pursue discussions with TikTok's parent company, ByteDance, in a matter of weeks, and in any event completing these discussions no later than September 15, 2020".
The blog post concluded, however, that "these discussions are preliminary and there can be no assurance that a transaction which involves Microsoft will proceed. We do not intend to provide further updates until there is a definitive outcome to our discussions."
In a video statement posted to social media on Saturday, TikTok US General Manager Vanessa Pappas said the app is staying in the US, although she didn't mention a possible change in ownership. The video as of Sunday evening had 1.7 million views.
"We've heard your outpouring of support and we want to say thank you. We're not planning on going anywhere," she said. "We are so proud of all the various communities that call TikTok their home."
Scrolling the company's Twitter feed Sunday, one could find videos from celebrity chefs Gordon Ramsay and Rachel Ray.
US Secretary of State Mike Pompeo, in an interview with Fox News on Sunday, said, "These Chinese software companies doing business in the United States, whether it's TikTok or WeChat — there are countless more ... are feeding data directly to the Chinese Communist Party, their national security apparatus.
"Could be their facial recognition patterns. It could be information about their residence, their phone numbers, their friends, who they're connected to," Pompeo said. "Those — those are the issues that President Trump has made clear we're going to take care of."
TikTok said Sunday that its estimated 100 million American users' data is stored in the United States, with strict controls on employee access, and that its major investors are Americans.
"We are committed to protecting our users' privacy and safety as we continue working to bring joy to families and meaningful careers to those who create on our platform," a TikTok spokesperson said.
Pappas also noted that TikTok employs 1,500 people in the United States.
"We've hired nearly 1,000 people to our US team this year alone and are proud to be hiring another 10,000 employees into great-paying jobs across the US," the spokesperson said. "Our $1 billion creator fund supports US creators who are building livelihoods from our platform."
A TikTok user posted a video of himself saying, "You can't shut down TikTok!" outside Trump Tower in Manhattan, CBS News New York reported.
"Nothing is like TikTok!" a teen from New Jersey told the station.
Reuters contributed to this story.