Lower altitude relieves high blood pressure
Share - WeChat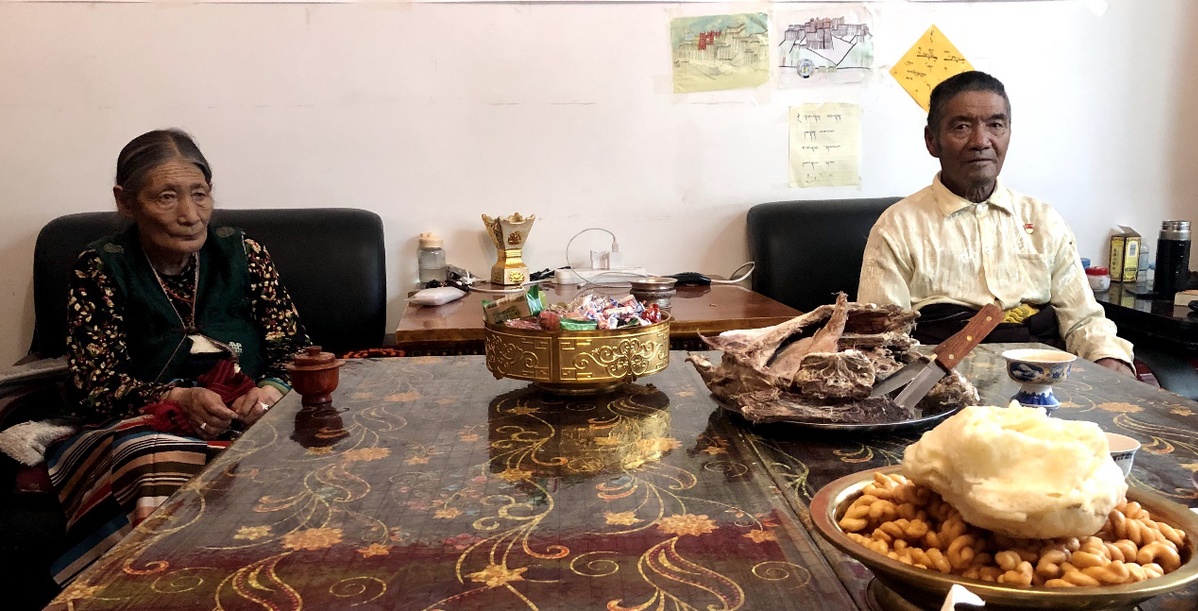 In recent years, Tibet has been relocating people to help protect its high-altitude natural environment and to help poor residents get out of poverty.
Norbu Dawa is pleased with the new settlement, 900 kilometers from his former home. It's in Sinpori village in Tibet's Gonggar county and 1,400 meters lower. And it's about 50 kilometers from the regional capital, Lhasa.
The first phase of the relocation project involved construction that was completed in November. More than 4,000 residents from 957 households from the region's counties of Amdo and Tsonyi relocated to new homes. The new settlement has a police station, a clinic, a primary school and a kindergarten.