Raccoon dogs in Shanghai district to be captured, relocated
Share - WeChat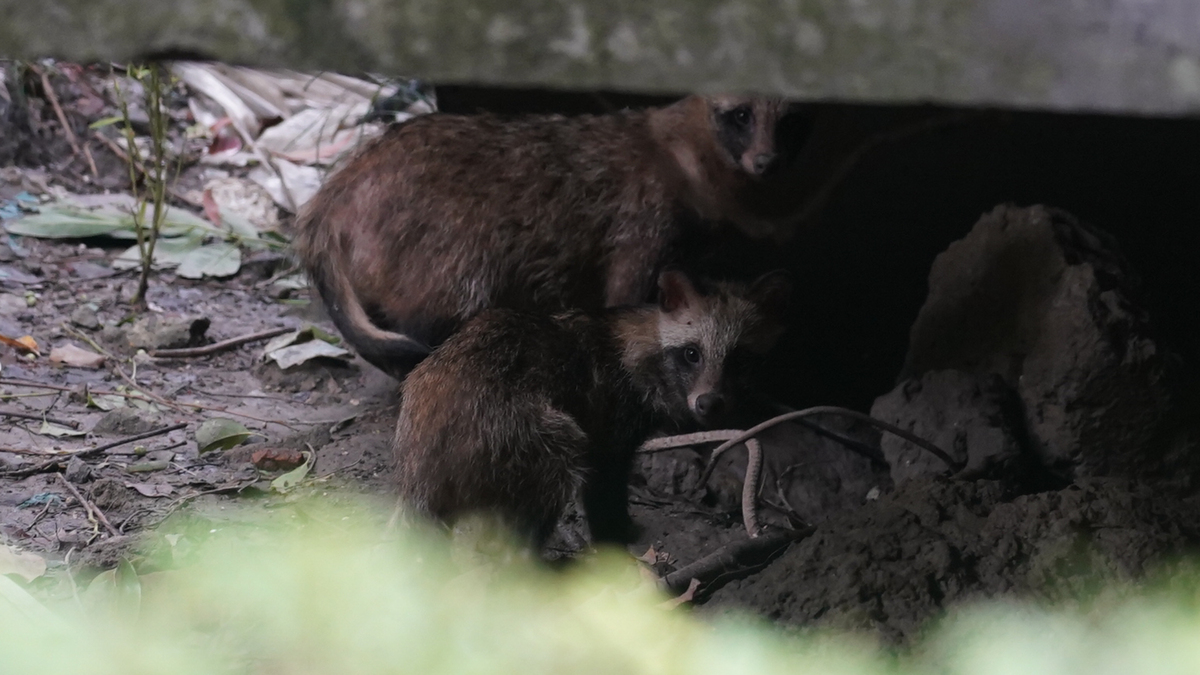 Raccoon dogs in Shanghai's Songjiang district will be captured and relocated to areas with a good natural environment, according to the district's forestry station.
Gu Xuzhong, the deputy head of the Songjiang Forestry Station, said that raccoon dogs have been found in about 70 residential communities within the district. He pointed out that as many as 80 of these animals were spotted in one community during the night.
Locals have been feeding these animals cat food in recent years, and there were cases of raccoon dogs hurting people due to improper feeding practices, Gu said.
He added that the community has applied for the hunting license and will trap the raccoon dogs with the guidance of experts before relocating them.
Wang Fang, a researcher of the School of Life Sciences at Fudan University, had on July 20 filmed a group of more than 10 baby raccoon dogs fighting over cat food. He estimated that there are between 50 and 80 raccoon dogs residing in the community.
The conflict between locals and raccoon dogs was a result of large-scale feeding by the community, Wang said.
Raccoon dogs, which are classified as a rare species, are protected by Chinese laws.
Li Hong contributed to this story.