Chinese farmer opens private museum to preserve memories
Share - WeChat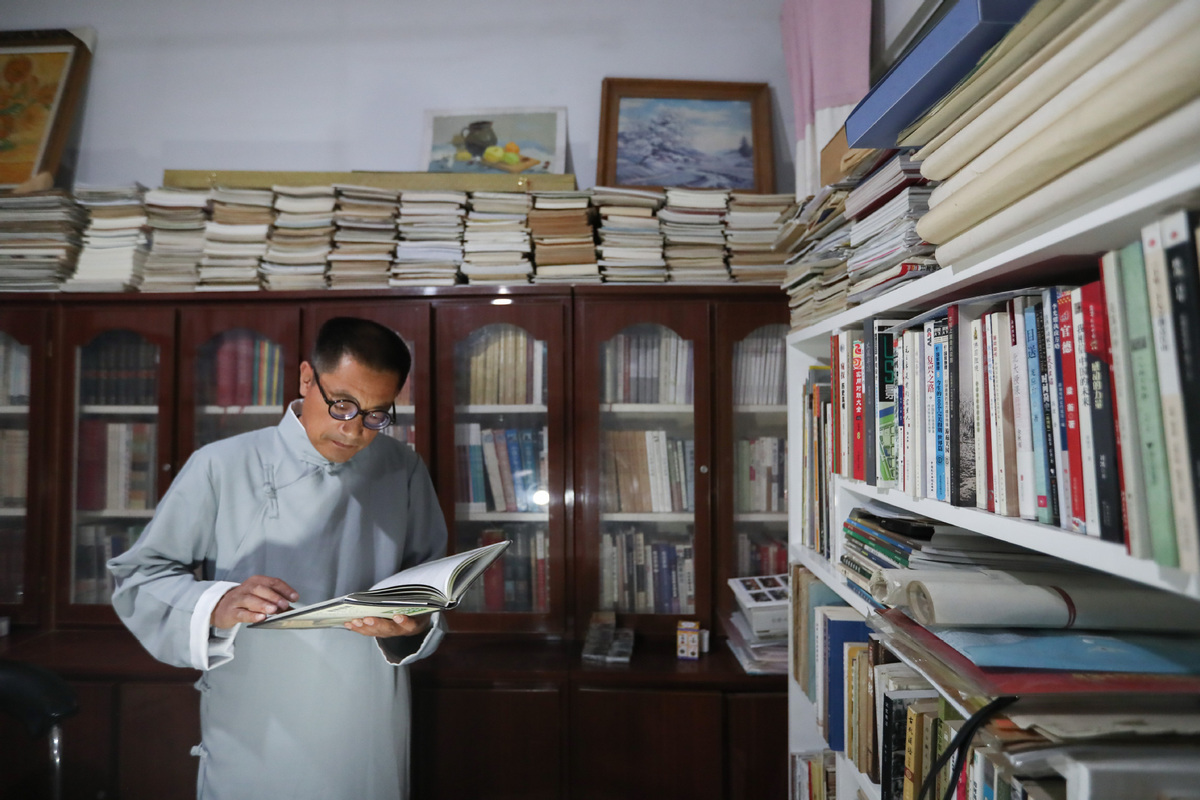 Among a row of village houses with grey walls and wooden doors, a two-story building stands out not just for its height but also for the words hanging at the entrance: "Jiahe Museum."
Jiahe, which means well-growing rice seedlings in Chinese, reveals the agricultural aspect of the museum, including its founder, Wang Jijia, who is a 53-year-old farmer in Zhuanglang county in Northwest China's Gansu province.
Wang exhibits old items he has collected over the past 30 years in his museum that he established on the second floor of his house in 2019. Placed inside are glass cabinets, ink slabs, phonographs, and magnetic tapes, among others, which chronicle stories of the bygone era.
Wang shoulders the roles of a curator and a collector, among others. "As a farmer, I am full of emotions about what happens on the land."
When he was in high school, Wang was captivated by a pile of papers found at home -- some documents and certificates featuring the lifestyle of the older generations.
"Looking at those crumpled, yellowish papers from the old age, I can't help wondering the stories behind," he said.