China advances high-standard farmland construction
Share - WeChat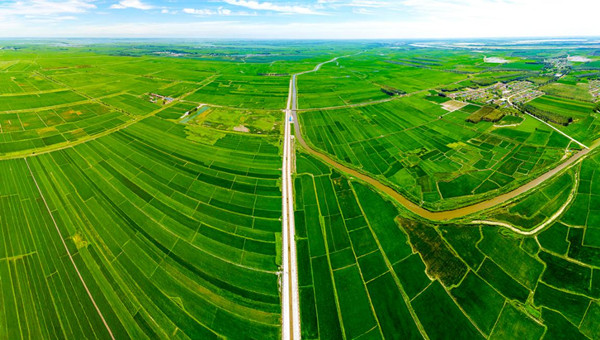 BEIJING -- China completed over half of this year's annual target for high-standard farmland construction in the first six months, according to the Ministry of Agriculture and Rural Affairs (MARA) on Tuesday.
By the end of June, the country developed 43.39 million mu (about 2.89 million hectares) of high-standard farmland that is well facilitated, accounting for 54.2 percent of the target for 2020, the MARA said in an online statement.
So far, a total of 86.7 billion yuan (about $12.4 billion) has been allocated from the central budget to provide financial support for the construction of high-standard farmland, an increase of 780 million yuan compared to the previous year.
Local authorities were encouraged to increase investment and introduce social capital to such farmland construction with incentive measures such as funding awards.
The ministry also strengthened supervision on procedures of the farmland construction while further improving a nationwide monitoring system, it said.
More work will be done to advance farmland construction and enhance project quality management in an effort to complete this year's target on schedule, the MARA added.
China aims to develop 1 billion mu of such farmland in total by 2022 with a reliable grain output of 500 million tonnes, according to a circular released by the General Office of the State Council.