Greece, Bulgaria discuss COVID-19 pandemic, bilateral, regional affairs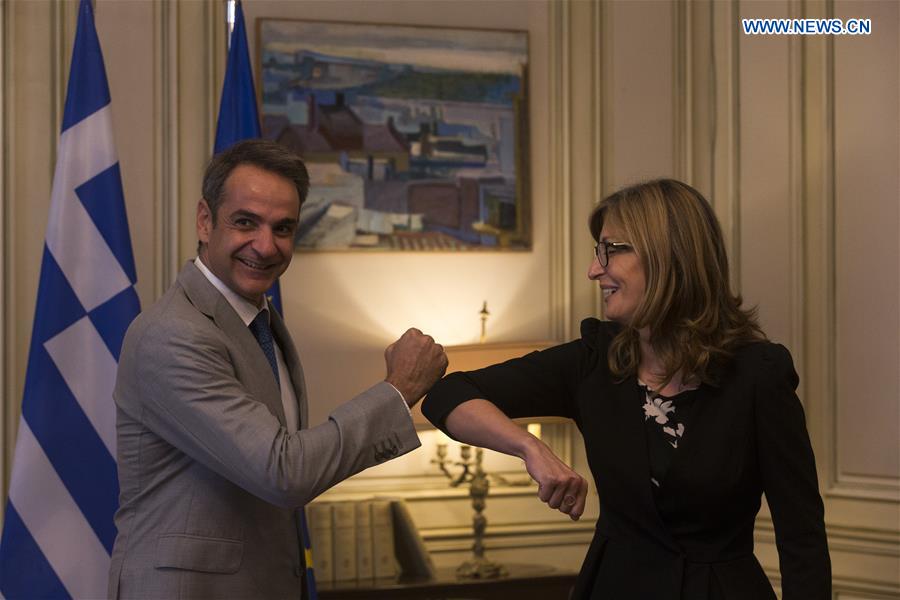 ATHENS - Greece and Bulgaria discussed on Monday a series of common challenges including the repercussions of the COVID-19 pandemic, as well as the latest developments in the Eastern Mediterranean and the European perspective of the Western Balkans.
Bulgarian Foreign Minister Ekaterina Zakharieva paid a one-day working visit to Greece to discuss with Greek Prime Minister Kyriakos Mitsotakis and other Greek officials issues concerning bilateral relations and European affairs, according to the Greek foreign ministry.
The visit coincided with the 140th anniversary of the establishment of Greek-Bulgarian diplomatic relations.
Regarding the COVID-19 pandemic, Zakharieva stressed the need to open a second border checkpoint to avoid the long queues of cars formed at the land borders.
So far, the Promachonas-Kulata border with Bulgaria is the only crossing that has been open for non-essential travel after lockdown measures were eased.
"Prime Minister promised to address the issue and examine opening the Nymphaea border crossing," Greek Foreign Minister Nikos Dendias said during joint statements to media with Zakharieva after their meeting.
Dendias also said he is optimistic that the implemented health protocols will contribute to the full restoration of the cross-border traveling.