Battery swapping to benefit new-energy vehicle sector
A number of ministry-level departments, including those responsible for industry and information technology, health, and education, have responded recently to issues of public concern.
More battery-swapping facilities to be built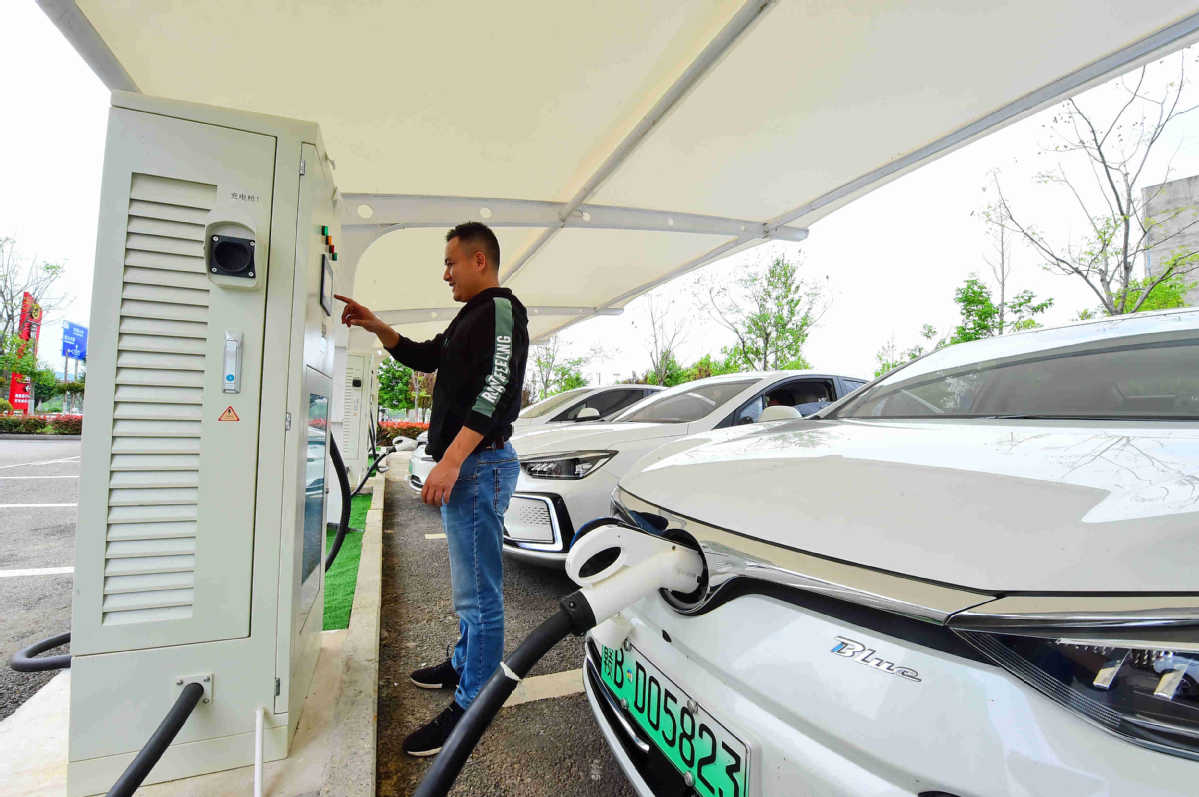 China will step up efforts to advance the construction of battery-swapping infrastructure to promote quality growth of the new-energy vehicle sector, the Ministry of Industry and Information Technology said on Thursday.
Xin Guobin, vice-minister of industry and information, told a news conference in Beijing that battery swapping will be further promoted.
China has led the world in NEV output and sales in the past five years, and has also built 38,000 battery charging stations, 449 battery-swap stations and 1.3 million charging poles, data from the ministry shows.
Battery swapping will help extend the life of batteries, enhance safety and lower costs for NEV buyers, Xin said, adding that enterprises will be encouraged to develop new battery charging and swapping technologies.
Digital licenses introduced for medical sector workers
Licensed hospitals, doctors and nurses in China will be able to use a digital license for their practices that can be kept and transmitted via digital devices, according to a notice published by the National Health Commission on Wednesday.
Promoting the use of digital licenses for medical institutions and staff nationwide is aimed at making health sector management and the distribution of medical resources more efficient, it said.
The notice said the digital licenses, which will contain information about practice registration, will have the same effect as hard copies. Work on the initiative will start on Aug 1, and eligible people and organizations will be able to receive their digital licenses by the end of the year.
China already uses a digital system to store registration information about licensed medical institutions and personnel. The issuing of digital licenses is part of the system's development, the notice said, with the management of licenses to be connected with the management of registrations.