Water projects stand test of strongest floods in 20 years
Share - WeChat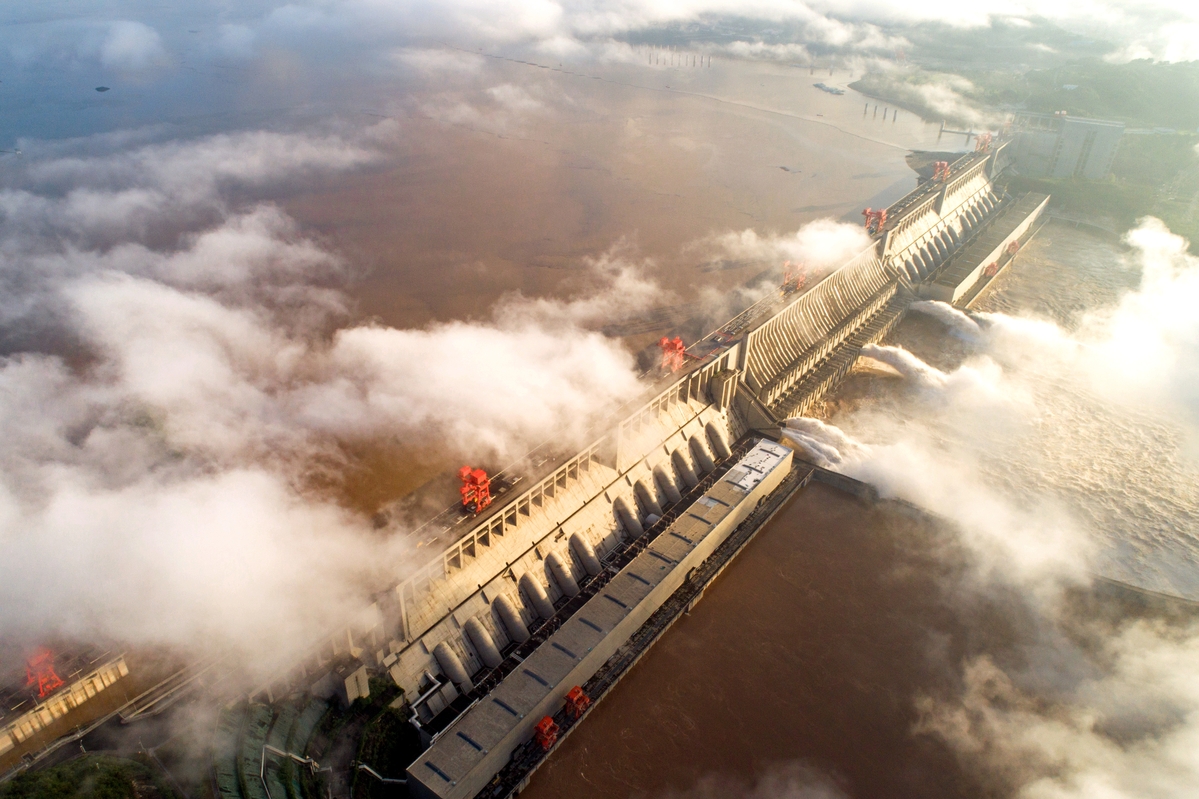 Chen Jionghong, who helps divert floodwaters to storage areas in the Yangtze River Basin, has become used to late nights at the office, cold food and instant noodles as the strongest floods in more than two decades hit the region.
Since June, when the Yangtze basin entered its main rainy season, he hardly ever has time to go to the work canteen, even though it's only a five-minute walk from his office in Wuhan, Hubei province.
The canteen staff sends lunch and supper to his office, but the food is often cold by the time he can eat it. For other times, there are instant noodles, said Chen, deputy director of the water conservancy project operation division at the Changjiang Water Resources Commission's Flood and Drought Prevention Bureau.