Experts puzzled by omission from safe travel list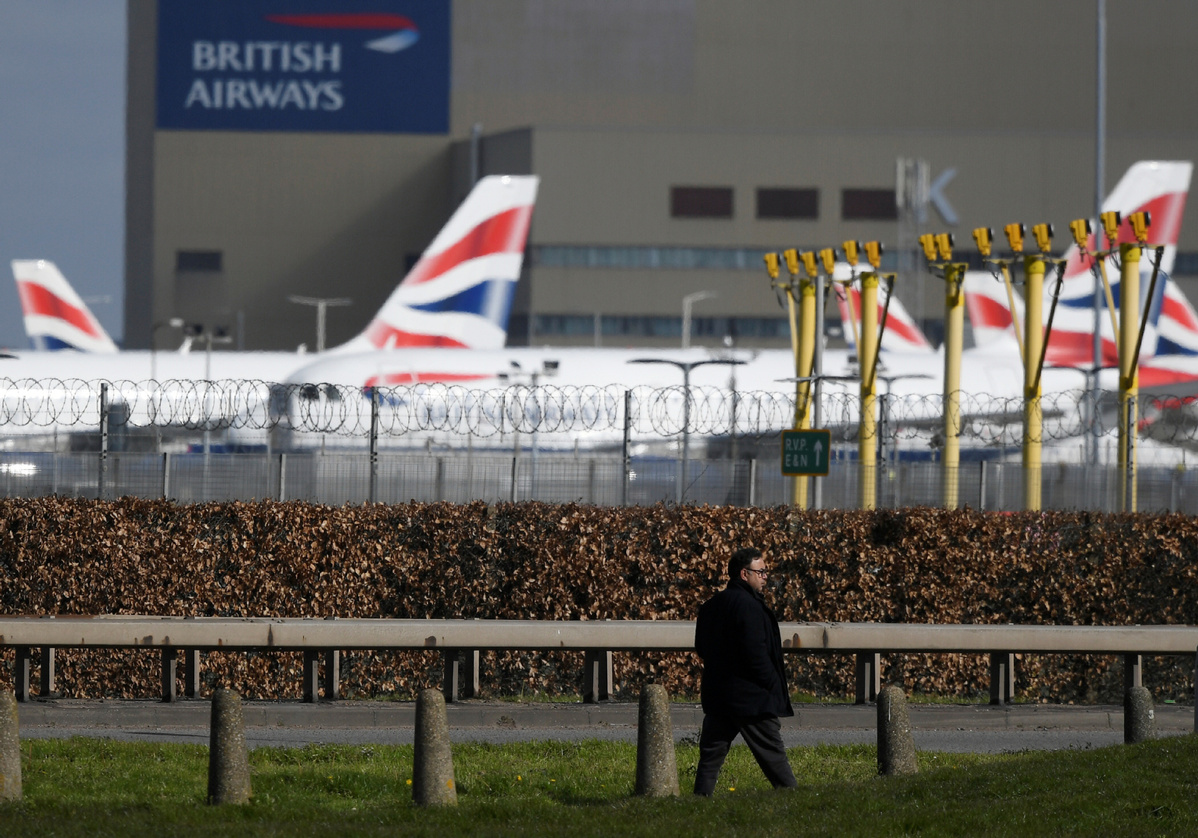 They ask why China is not 'safe' while countries with more infections are
While the British government's latest travel corridors list deems more than 70 countries and regions as "safe" destinations that are exempt from 14-day quarantine rules from July 14, this does not include the Chinese mainland, despite the country's seven-day moving average of daily new COVID-19 cases standing at 12 on July 3, when the announcement was made.
Interestingly, Turkey, with 1,172 cases at the same time, and Spain, with 508, are on the list.
Karol Sikora, dean of medicine at Buckingham University, said: "There is no scientific justification for this. Our travel corridor policy is full of inconsistencies. China is well clear of the virus now." The novel coronavirus hit Central China's Wuhan city in December, therefore it's reasonable that it (China) should be the first to come out, he said.
The government has refused to publish the full criteria on which its decisions were based, but the Department for Transport said the list was determined by factors including virus incidence rates, trends in incidences, and deaths, transmission status, international epidemic intelligence, a country's testing capacity, and whether a nation's data can be trusted.
James Kennell, principal lecturer in tourism at the University of Greenwich, said it is hard to understand why the Chinese mainland was not included as a safe destination.
"Clearly, the British government is prioritizing the countries to whom it has the largest tourism flows, under strong pressure from both the UK travel industry and those destinations, who rely on British tourists," he said. "This might help to explain why China was not included, but it ignores the huge and growing contribution of Chinese inbound tourism for the UK economy, and the significant flows of people moving for business and family reasons between the two nations."
It is also interesting to note that, in addition to the Chinese mainland, the United States is also absent from the UK's "air bridge" list for quarantine-free travel, with the world's largest economy grappling with a record number of new infections.
Some critics suggest that the UK's decision to leave the Chinese mainland off its list was partially in order to please the US, especially at a time when tension between the nations is escalating.
Sikora said: "If you look at the Johns Hopkins data, it is clear that China is doing really well. As a physician, I can only look at data and come to a conclusion. The UK's decision might be a sort of punishment for the perceived handling of the initial outbreak in Wuhan… and, of course, to keep the USA happy."
Thanks to comprehensive measures taken by the Chinese government, including a much more substantial testing and pre-travel screening regime than seen in many other countries, the world's second-largest economy has been able return to normality.
Kennell said: "On that basis, the UK government should have more confidence that tourists arriving from China would be virus-free."
Ollie Shiell, founder of consultancy Asiability, which helps to bridge relationships between businesses in China and the UK, said: "The UK government's decision on which countries should be included on the UK travel corridor list appears to be driven by the objective of restarting tourism with countries where reciprocal travel is viable.
"If decisions were made purely on the basis of which nations are best managing COVID-19 outbreaks and risks today, then China should certainly be near the top of the UK's list."
He said he has no trouble trusting China's COVID-19 data.
"It is simply not in China's interest to do anything but responsibly analyze and share information on new outbreaks, so that they can be quickly addressed," he said. "China wants its trading partners to bounce back quickly from the global pandemic and understands, for that to happen, it must play its part in developing multilateral solutions to the threat of COVID-19."