Greece ready for an influx as Turkey relations sour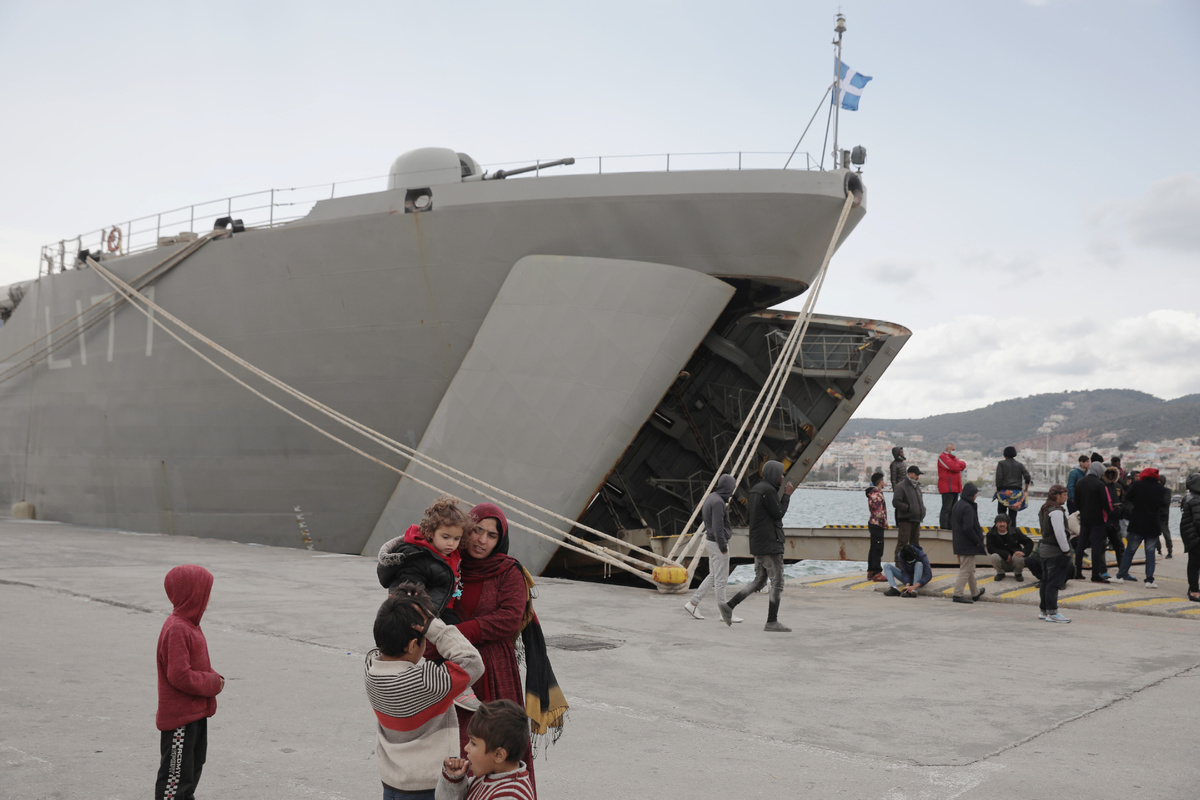 Greece is preparing for an influx of economic migrants and asylum seekers on its islands in the Aegean Sea after Athens' already strained relations with Ankara soured, prompting fears that Turkey will no longer stop their progress into Europe.
Turkey's president, Recep Tayyip Erdogan, has repeatedly threatened to release refugees currently housed in camps in his country if Athens and the European Union continue various disputes with him.
The threats have prompted Greece, an EU member and a gateway nation into the bloc, to reinforce its land and sea borders, with the help of Frontex, the EU's border agency.
Despite the defenses, which include a large flotilla of naval ships and coastguard vessels, people-smugglers have begun ferrying people into Greek territory in large numbers, according to the Guardian newspaper.
Manos Logothetis, the general secretary in charge of asylum seekers' reception in Greece's Migration Ministry, said: "We have to be prepared and have set up extra camps on all the islands that will also act as quarantine areas, given the risk of COVID-19."
Logothetis said the authorities expect an influx because the weather has been optimal for crossings and because of "the concern, now very real, that Turkey may once again use these people as an instrument to exert pressure on Europe and Greece".
The row between Turkey and Greece includes strong disagreement over Turkish claims over offshore gas deposits in the eastern Mediterranean, in an area of sea that most of the world recognizes as Greek. The issue was likely to have been on the agenda when Germany's foreign minister, Heiko Maas, arrived in Athens for talks on Tuesday with the center-right government.
Greece has also criticized Turkey over Ankara's decision to convert the iconic Hagia Sophia, which was built in 537 as a Christian cathedral and which has spent the last 100 years as a museum, into a Muslim mosque.
And there has been unease over Erdogan's stance about what he says is the unfairness of the location of the border between the nations.
Political commentator Pavlos Tsimas told the Guardian: "Greek-Turkish relations are going through one of their roughest ever periods and, day after day, month after month, they are getting worse."
He said a military clash is "not impossible or improbable".
The National Herald, an English-language weekly newspaper for the United States' Greek community, said Greece's prime minister, Kyriakos Mitsotakis, has been building international diplomatic consensus against Turkey but has not been well supported by the EU.
The paper said the bloc's leaders are reluctant to confront Erdogan because they fear he will unleash into Europe even more of the 5.5 million refugees sheltering in his country.