Brewing civilization
Share - WeChat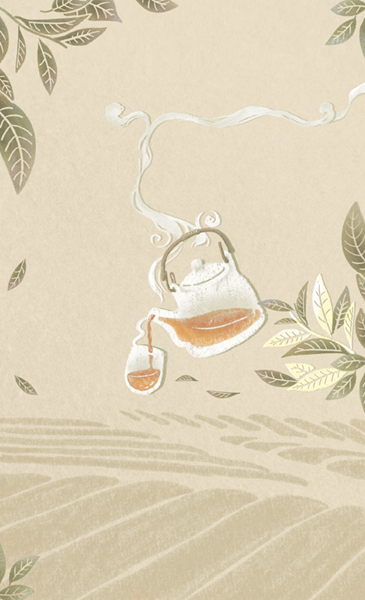 Tea is more than a drink. It's a significant component of shared cultures and individual lifestyles, and the ancient beverage is playing an even greater role in the world today, Ma Zhenhuan reports in Hangzhou.
Editor's note: The value of tea has continued to gain global recognition as the United Nations inaugurated International Tea Day on May 21. In a letter expressing congratulations on activities marking the day, President Xi Jinping says that, as a major producer and consumer of tea, China will work to promote a steady and healthy development of the global tea industry and to deepen cultural exchanges involving tea. China Daily reporters retrace the long history of Chinese tea culture to discover how this ancient beverage has gained new life and still plays a vital role in today's world.
Imagine the average day of a caffeine addict in a coffee culture like Italy or the United States. It may be a pot of java drained by family or co-workers in the morning to get the day going; a to-go espresso as an afternoon pick-me-up; and, if time allows, perhaps a sit-down cuppa during a coffee date with a friend.
Coffee's aroma, flavor and preparation endow it with an undeniable gastronomic appeal. But, ultimately, the drink is a ritual refuel to counteract fatigue and get through the day.
However, for millions of people in countries like China, the United Kingdom, India, Japan, Pakistan and Sri Lanka, tea is a source of relaxation, spirituality, tradition and pleasure.
It isn't merely a drink. It's very much a way of life.
Across the world, at any given moment, millions of people are enjoying the beverage for various reasons.
China is the perfect place to begin an in-depth examination of tea's place in global society. The country's diverse climates produce hundreds of varieties. Nearly every province has its own distinctive type of tea, such as West Lake Longjing, Suzhou Biluochun and Huangshan Maofeng.
In the Cantonese culture in southern China, people often greet one another by saying oh yum cha, which means, "Let's go drink tea."
Tea is used for social reasons because it invokes so many cultural connotations.
Tea can involve a great deal of etiquette, tradition and serenity.
In November, the United Nations General Assembly adopted a resolution that designates May 21 as International Tea Day.
The resolution suggests observing the day through education and activities to raise public awareness of the importance of tea for rural development and sustainable livelihoods.
Some say a shared love of tea could help people of all nations work together to build a better world.
In a letter expressing congratulations on a series of activities marking the day, President Xi Jinping said on May 21 that, as a major producer and consumer of tea, China will work to promote a steady and healthy development of the global tea industry and to deepen cultural exchanges involving tea and allow more people to enjoy lives accompanied by tea.
Saying that tea originated in China and became popular around the world, Xi added that the UN's decision shows the global community's recognition of, and emphasis on, the value of tea and that the move is significant for revitalizing the tea industry and carrying forward tea culture.
Tea is the second most consumed drink in the world, after water and before coffee. It's produced in more than 60 countries and regions, and is enjoyed by over 2 billion people, Xinhua News Agency reports.
"The letter sent by President Xi is a real inspiration for us, and I am now more confident in a bright future for Chinese tea," says Jin Weiqiang, a farmer who has grown Longjing tea, a celebrated green variety, in Meijiawu village in Hangzhou, Zhejiang province, for 25 years.
As Chinese tea gains even greater international recognition, Jin expects there will be more platforms and activities for Chinese growers to expand in domestic and foreign markets, and more government policies will support the industry.
Wei Yuede, a merchant selling Anxi Tieguanyin, a renowned tea that originated in Anxi county, Fujian province, says the International Tea Day will increase growers' incomes by attracting more clients and lead to the production of higher-quality tea.
Wei's family has made their living from tea for generations. His forefathers even sold tea along the ancient Silk Road. The 56-year-old has been involved in the industry for over four decades.
The International Tea Day will encourage farmers to study tea consumption more closely to appeal to more young people, who often choose carbonated beverages, he says.