Agriculture Ministry dispatches team to control locust plague in Yunnan
Share - WeChat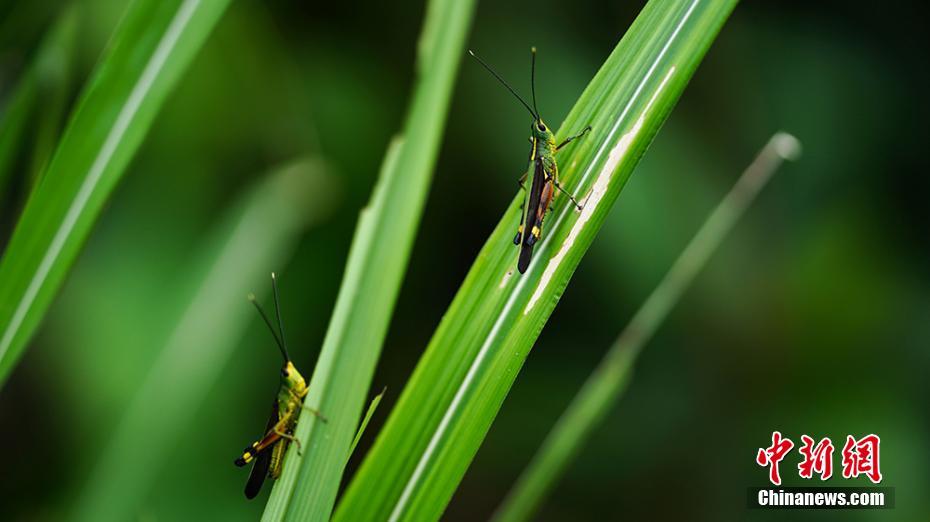 The Ministry of Agriculture and Rural Affairs has sent a working group to the southwestern Yunnan province to control the bamboo locust plague, which began in Laos and has affected 9,000 hectares of land in the province's border areas since June 30.
The ministry said on its website that under the working team's instruction, local agricultural departments have put into use 25 groups of drones specifically for plant protection, 2,574 sprayers and dispatched 35,000 workers to treat the affected areas in counties such as Jiangcheng and Mengla of the province.
In these counties, farmland accounts for about 24 percent of the total area and woodland the rest.
Thanks to the measures taken, the locusts haven't caused serious damage to the crops, the officials said.
The working team will assess the effects of the locust prevention and control measures, analyze the plague's development trend, and come up with further preventive plans.
This year, the bamboo locusts in Phongsali province in Laos are in higher number than previous years and excessive locusts that crossed the border caused the disaster in Yunnan province, the ministry said.
But China has a wealth of experience in prevention and control of bamboo locusts that are commonly seen feeding on rice and bamboo in provinces of Yunnan, Guangdong, Hunan and Sichuan, it said, adding the plague is expected to be put under control soon.