Poverty fight grounded in success
Share - WeChat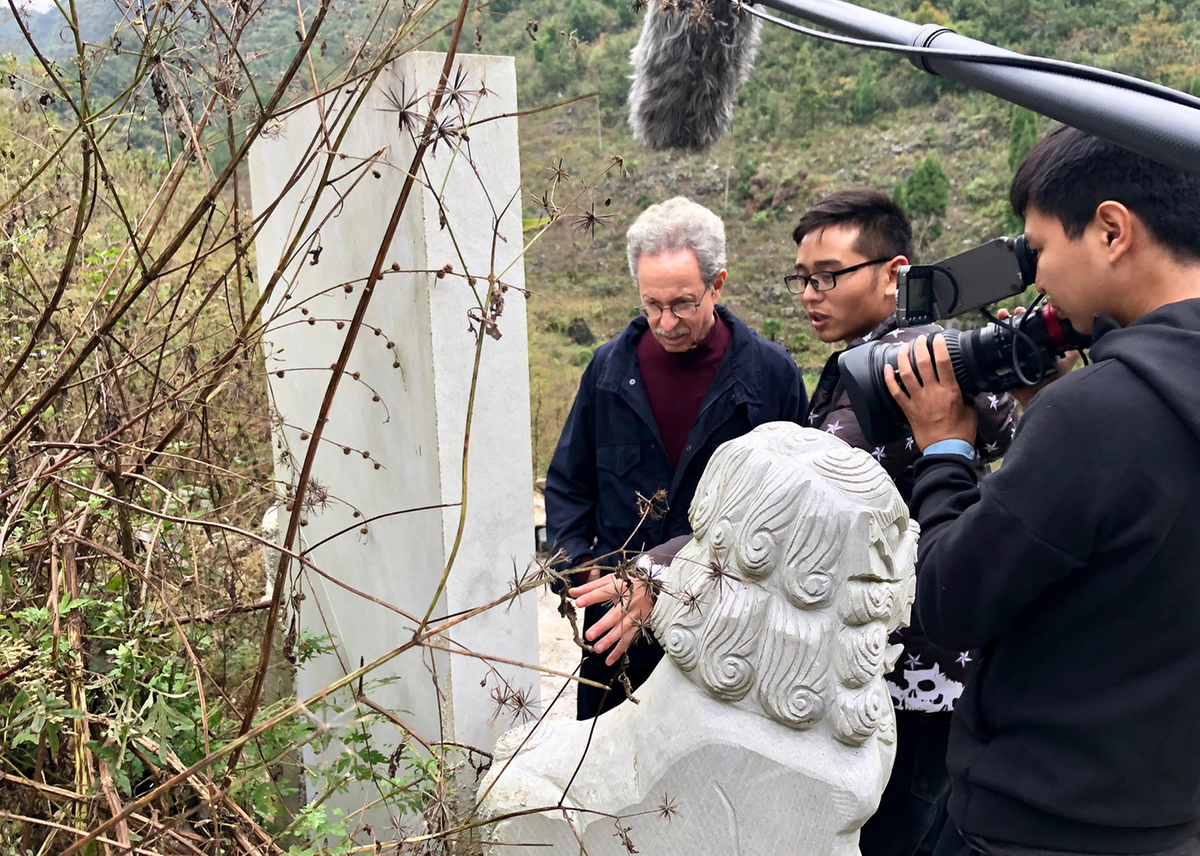 Renowned China expert lays out country's impressive efforts, grassroots focus in taking on monumental challenge
Editor's note: As China aims to eliminate extreme poverty and be a "moderately prosperous society" (xiaokang shehui) in time for the 100th anniversary of the founding of the Communist Party of China next year, we talk to leading experts for their take on the country's commitment.
Located in some of the poorest areas across the country, the communities are the focus of targeted, antipoverty measures suited to their specific conditions.
For renowned China expert Robert Lawrence Kuhn, there is actually an invaluable element that is common among the impoverished beneficiaries of the national drive to improve their lives.
"Every single poor family has its own customized file. It is a notebook. And each one has a page with all the family members listed. It has the plan that they are trying to achieve, the plan how they will get out of poverty," Kuhn said.
"Every month there is an entry about how they are doing. What are their problems? Every poor family in the country has someone responsible for them. The information is all taken and digitized and sent to Beijing. A central office compiles all that data."
"At the grassroots level, each village has one individual responsible for knowing every single poor family in that village-normally it is a young Party secretary assigned there. Each family has its own targeted plan," he said.
"That's what targeted poverty alleviation means. I had understood that. But when I actually saw the piles of books representing every family, in several different villages, it made a strong impression on me."
For more than three decades, Kuhn has worked with China's leaders and advised the Chinese government on the country's development. In December 2018, he was awarded the "China Reform Friendship Medal" by President Xi Jinping and Chinese leaders, on the 40th anniversary of China's historic reform and opening-up.
Kuhn has written over 30 books and his expertise is also widely presented through international media organizations. Most recently, in his major work communicating the story of China, Kuhn has been asked to focus on China's poverty alleviation campaign. It has been a monumental challenge that China has risen up to, he said.
"China's poverty alleviation campaign is one of the most remarkable stories of modern times in the broadest sense, not just for poverty alleviation itself, but also in terms of the advancement of human civilization. The story really needs to be appreciated more, certainly in the West, but also in China," Kuhn said.
In one of his latest projects, Kuhn is the host and writer of Voices from the Frontline: China's War on Poverty, the first in-depth documentary of its kind about China's poverty alleviation drive to be broadcast abroad, showcasing the country's strategies and structures in eradicating extreme poverty. The film was directed by Peter Getzels and executive produced by Adam Zhu.
Production took two years and the film crew visited poor households in six areas-Guizhou, Gansu, Shanxi, Sichuan and Hainan provinces and the Xinjiang Uygur autonomous region. Kuhn and his team interviewed government officials at the central, provincial, city, county, township and village levels, recording a large quantity of firsthand information.
Other than the targeted, customized plan of each family to lift them out of absolute poverty, Kuhn said another impressive aspect of the poverty alleviation effort was how the local officials are "dispatched to impoverished villages to manage poverty alleviation, often for two years. Moreover, Party officials at the front lines in fighting poverty cannot leave their current post and cannot be promoted unless and until they fulfill their specific, numeric, poverty-alleviation goals. We watched local officials being held accountable, their careers at stake".
"Those individuals were Party or government officials who were on their way up in their career. They were generally in their early 30s or late 20s even," he said.
"Some of these individuals had good, up-and-coming jobs in the provincial capital, or the major cities, working in government. And now they're working in the poorest areas.
"This was not like a career detour. They were on their optimum career path.
"Because in the Chinese system, that grassroots experience is exceedingly important. It will actually help their careers and help their promotion opportunities. When you build this type of motivational behavior into the system, the system itself sends the message to those people who want to advance their career that this is how you do it-this is the shortest path for your career advancement: work at the grassroots level, learn how poverty is being alleviated," Kuhn said.