COVID-19 cases surge continues unabated
Share - WeChat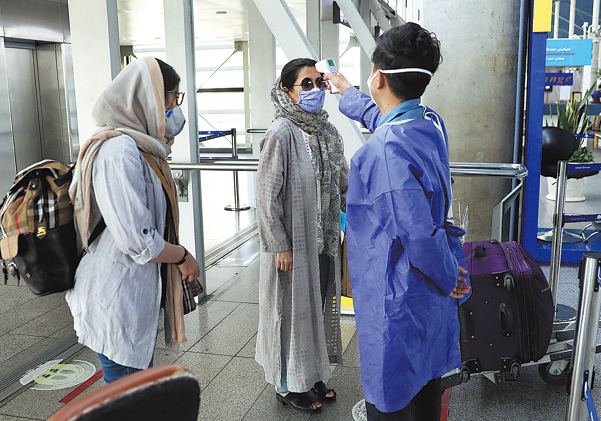 WHO reports new single-day record of infections as death toll tops 600,000
WASHINGTON-From the United States and South Africa to India, countries are struggling to hold down rising novel coronavirus infections, as deaths globally from COVID-19 surged past 600,000 on Saturday in a sign of how far off the world remains from a return to normalcy.
The World Health Organization on Saturday again reported a single-day record of 259,848 new cases.
The number of confirmed cases worldwide has passed 14.2 million, out of which 3.7 million were in the United States. There are more than 2 million in Brazil and more than 1 million in India.
South Africa ranks as the fifth worst-hit country with 350,879 cases-roughly half of all those confirmed on the African continent. And its struggles are a sign of trouble to come for countries with even fewer healthcare resources.
Experts believe the true numbers around the world are higher because of testing shortages and data collection issues in some countries.
Confirmed infections have doubled globally since early June, according to Johns Hopkins University. If deaths, which often lag weeks behind cases, follow a similar trend, the virus could become one of the top 10 global causes of deaths in the coming months.
Infections are soaring in US states such as Florida, Texas, and Arizona, fueled by the haphazard lifting of lockdowns and the resistance of some US citizens to wearing masks.
US President Donald Trump said on Friday that he would not consider an order at the national level mandating the use of masks, even as the US continued to break its single-day case record.
Asked by Fox News Chris Wallace if he would consider issuing a national mask mandate to slow the spread of the virus, Trump said: "No, I want people to have a certain freedom and I don't believe in that.
"I don't agree with the statement that if everyone wore a mask, everything disappears," Trump added, after Wallace pointed out that the US Centers for Disease Control and Prevention said the virus would be brought under control if everyone wore a mask.
Trump has been refusing to wear a mask himself since the pandemic broke out. He has been seen wearing a mask only once in public, when visiting the Walter Reed National Military Medical Center in Bethesda, Maryland, on July 11.
Anthony Fauci, the nation's top infectious disease specialist, has urged political leaders to "be as forceful as possible in getting your citizenry to wear masks".
The issue has become increasingly politicized, pitting Trump's supporters against his detractors. Recently, the debate has become increasingly contentious, with Republicans more likely than Democrats to reject a face mask mandate, citing a violation of people's constitutional rights.
New mask requirements
A growing number of states have issued new mask requirements in the past weeks. Twenty-eight states, Washington DC and Puerto Rico, have issued statewide mask mandates, according to an analysis by ABC News.
In the Spanish city of Barcelona, police are limiting access to some of the city's beaches because sunbathers are ignoring regulations amid a resurgence of the coronavirus.
Dutch authorities in Amsterdam are also urging people not to visit the city's famous red light district, and have closed off some of the historic district's narrow streets.
In India, local governments continued to reimpose focused lockdowns in several parts of the country following a surge in coronavirus infections.
In Iran, President Hassan Rouhani announced that as many as 25 million Iranians could have been infected, the state-run IRNA news agency reported.
Iran has the Middle East's worst outbreak with more than 270,000 confirmed cases.
Xinhua - Agencies